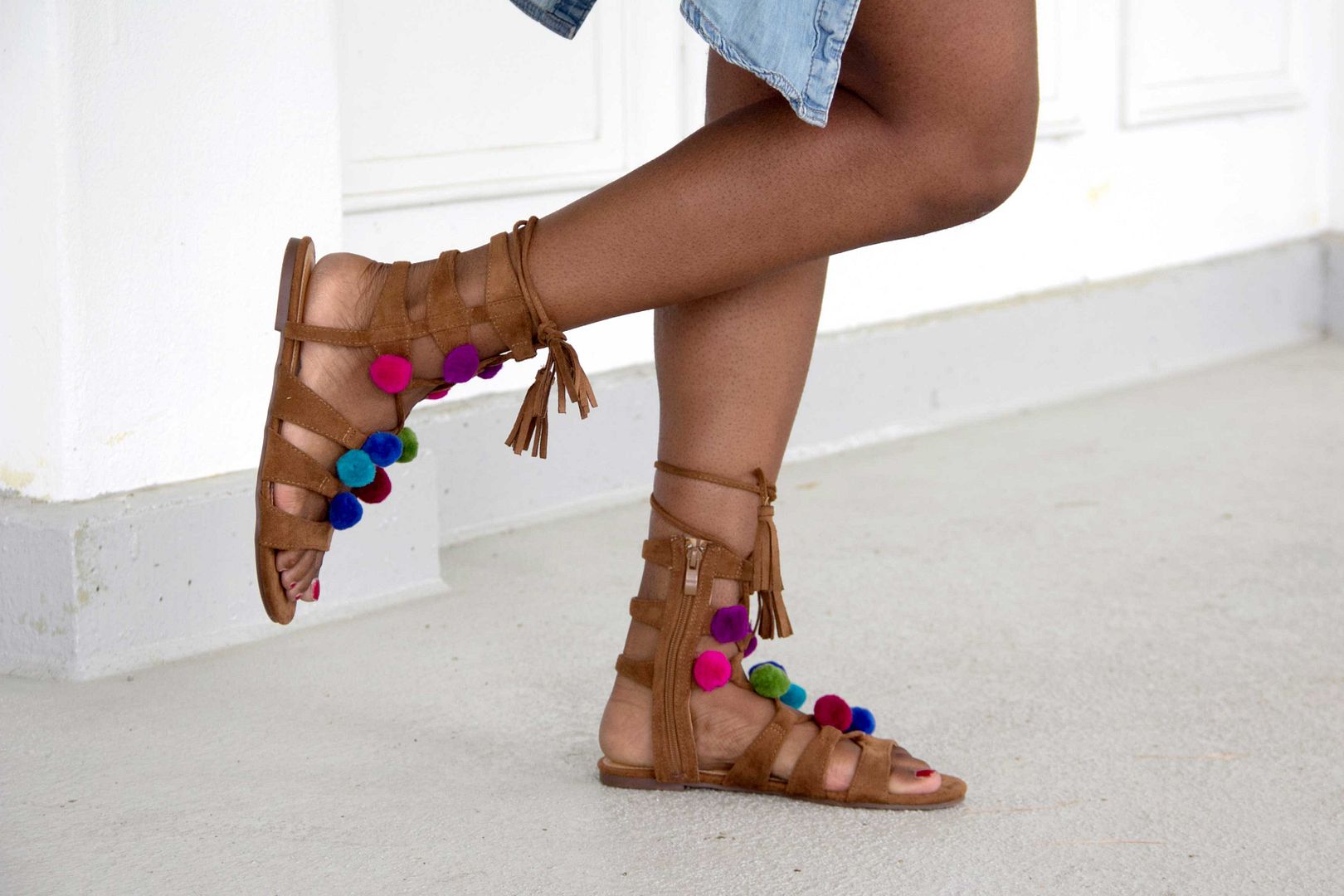 Pom-poms can be found on many clothing items and accessories this season. I could not help but fall in love with this fun trend especially after finding a pair of sandals on Etsy. The $100+ price tag turned me off and I didn't purchase them. If there is a chance that any expensive item can be easily DIYed instead of bought, I prefer the DIY route. This particular project was not very expensive and could be done under one hour.
Here's what you will need
Gladiator style sandal or style of your choice
Pom-poms (I prefer the jewel toned ones)
Thread (preferably matching the colors you chose for the pom-poms or a neutral color matching the sandals)
Scissors (not pictured)
Needle (not pictured)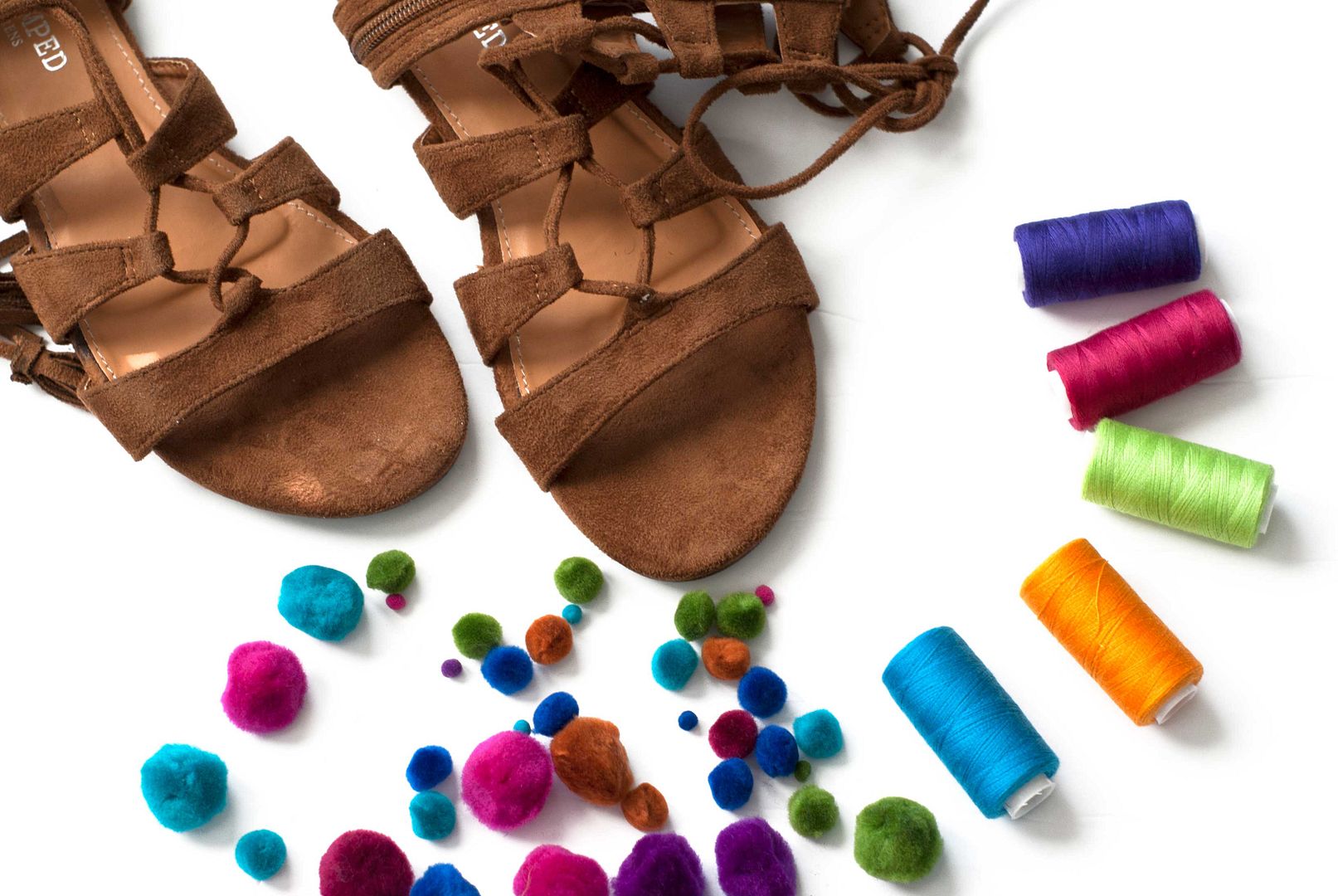 Instructions:
For this DIY I decided to use large sized pom-poms. You are not limited and can use which ever size you prefer.
Step 1: Choose your pom-pom colours and visualize the placement. I chose to work with 5 colours and placed them on the sandals first. This gave me a good idea of how I wanted the sandals to turn out at the end.
Step 2: Sew the pom-poms on the laces of the sandals. Try not to sew through the lace but instead wrap the thread around the lace. Alternate between pom-pom colours and work your way up the laces.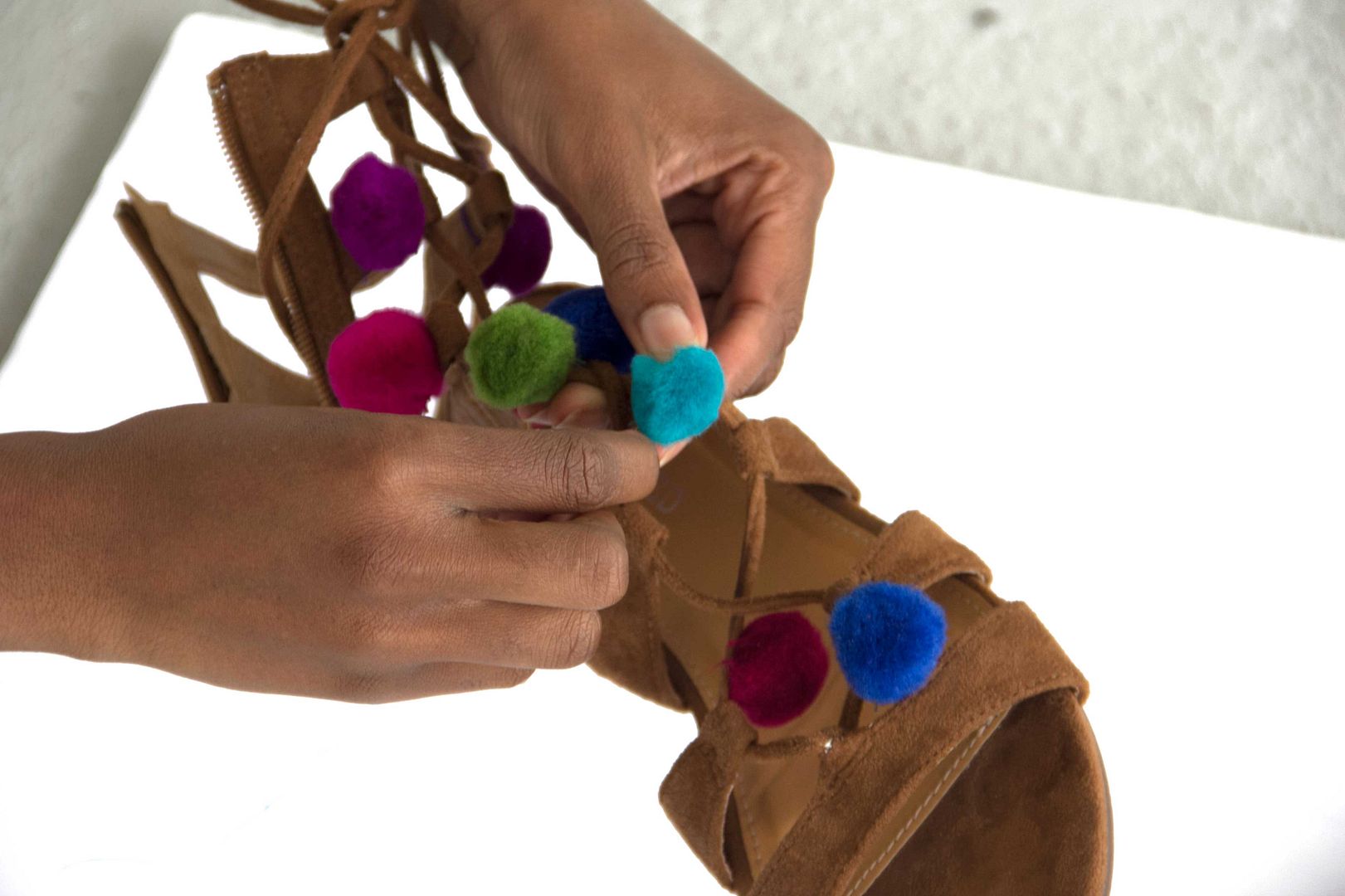 Voila, here is the finished product!
If you no longer love your pom-pom creation you can cut the tread and easily remove the pom-poms preserving your great pair of sandals.
Hope you enjoyed the post and were inspired to add a little fun into your shoe wardrobe.
Confused on how to style your new sandals? Tune in to the blog next week for how I style my DIY sandals.
Until Next Time
Sincerely Miss J
What do you think of the pom-pom trend?
What do you think of these pom-pom sandals?
Stay connected and follow me on social media
Google + // Twitter // Instagram