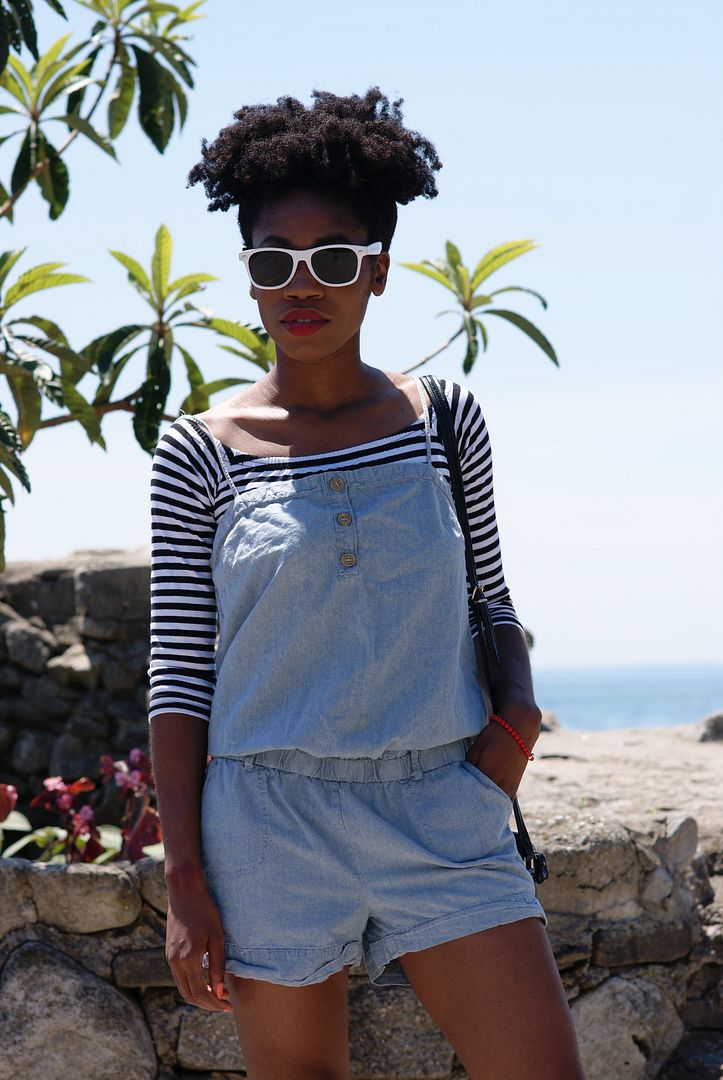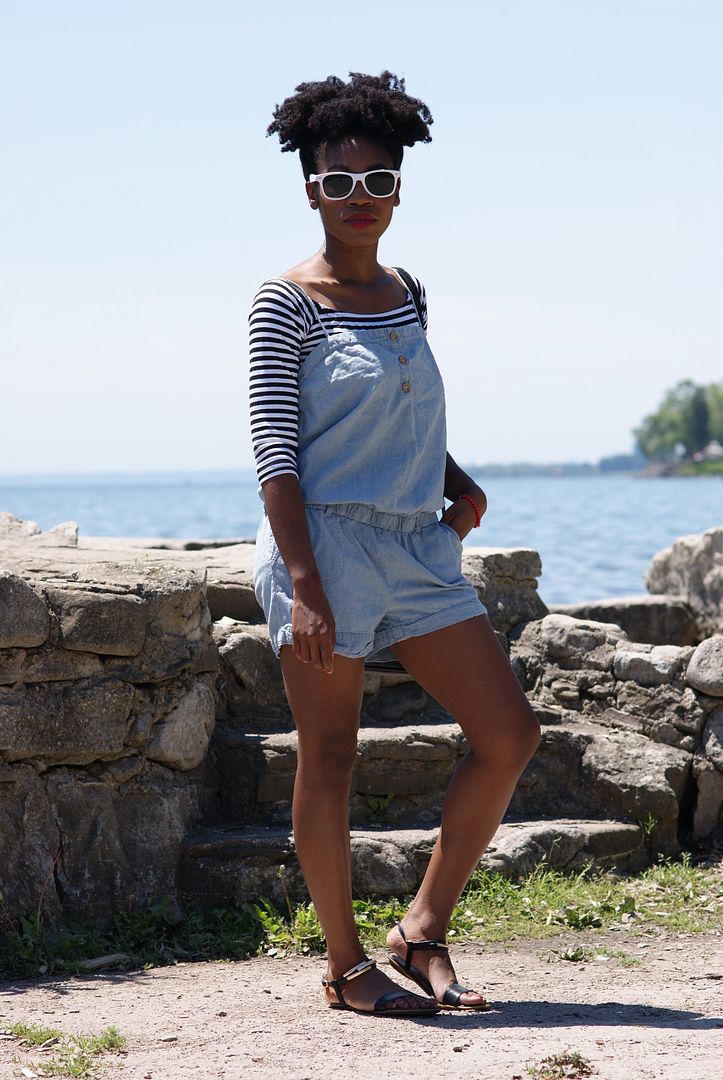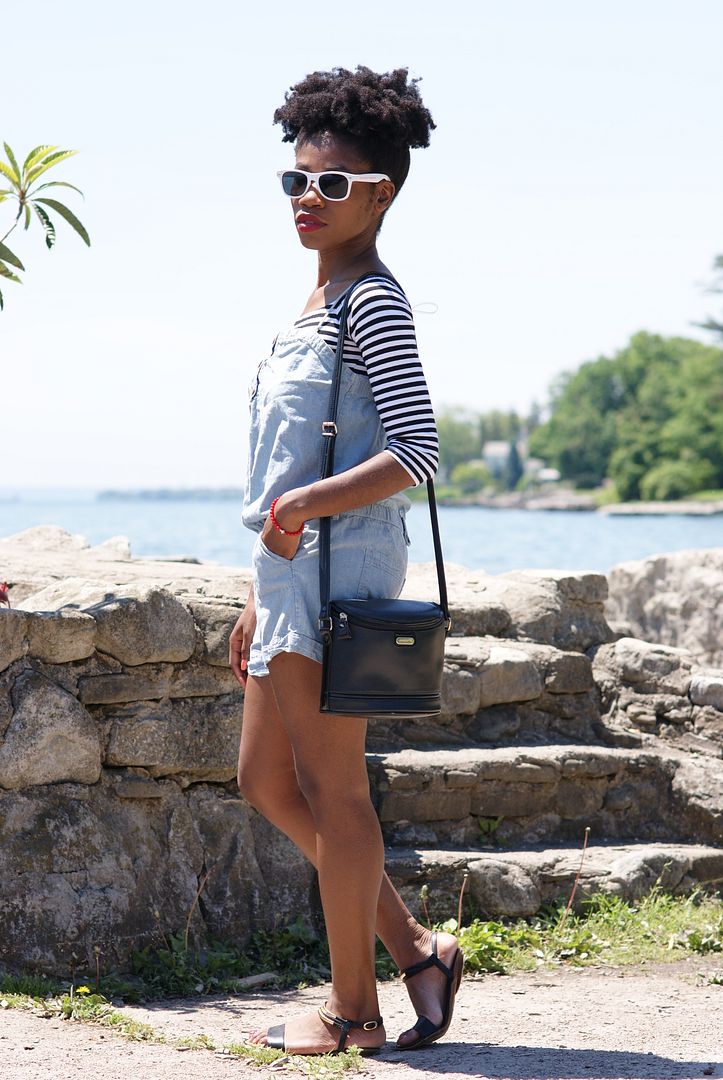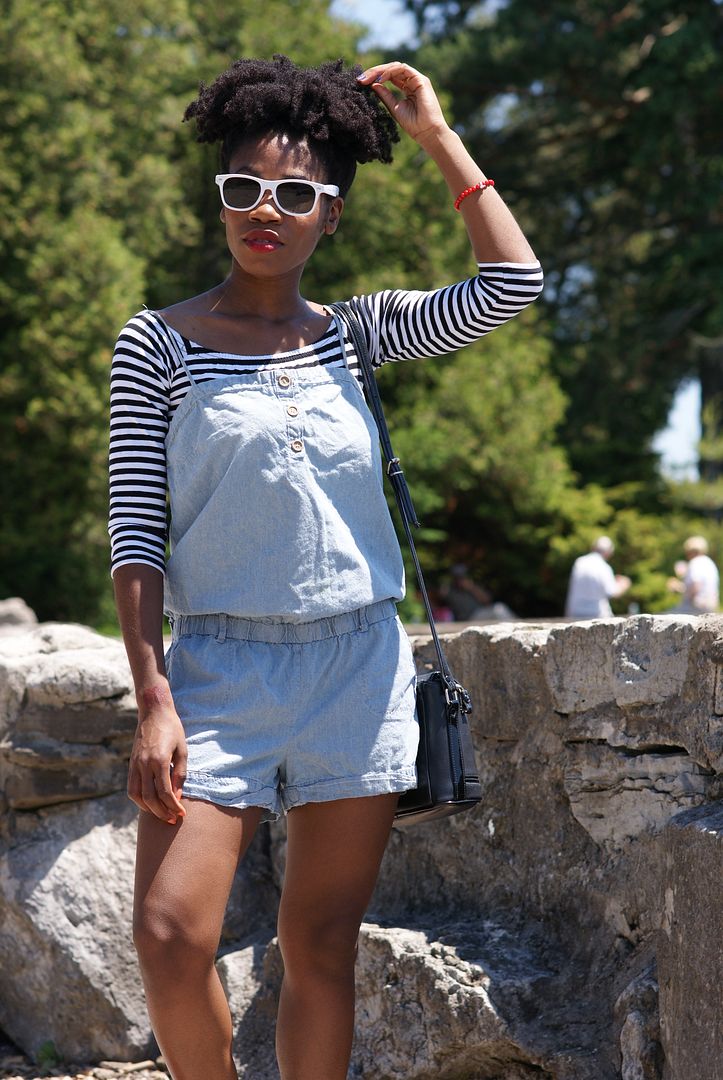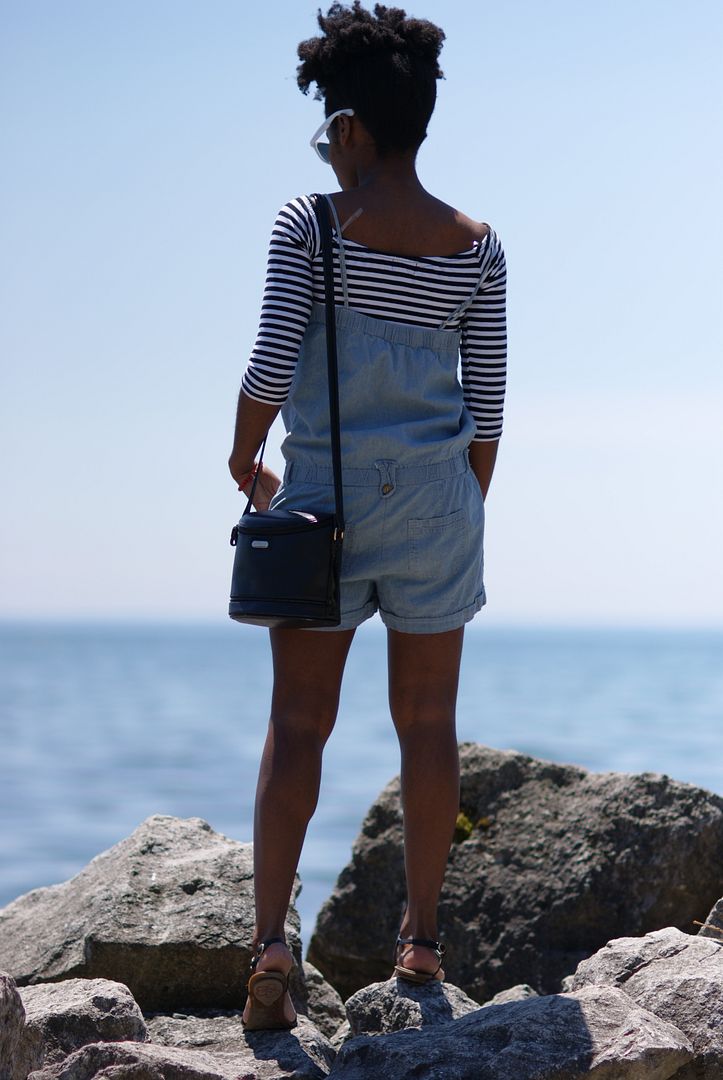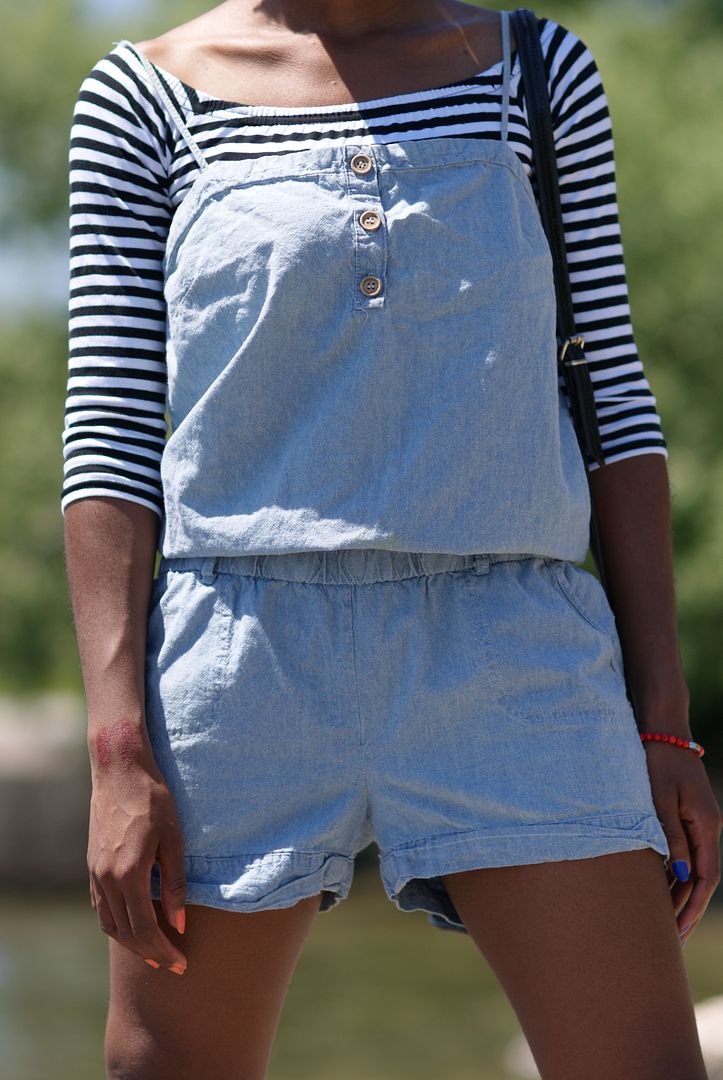 Photos By:  Clover D
Today's post is going back to the basics and screams simplicity, which also happens to be the theme for this weeks Thrift Style Thursday challenge. Yes, Thursday is almost done but  I really wanted to participate since I've been missing in action.
For this outfit, I decided to pull out this denim romper I brought years ago and revive it. I love the look of overalls but don't own any, so I decided to layer a crop top underneath the denim romper to give it the illusion of overalls.
I'm sure you have all noticed that I look completely different. I decided to change things up a bit and embrace my tight kinky curls instead of straight hair for the summer. I'm still getting use to it but I'm loving it so far.
What items do you consider basics in your closet?
Until Next Time,
Sincerely Miss J
Outfit Information
Top: Urban Planet // Romper: Blue Notes // Bag: Thrifted // Sandals: Urban Behavior
P.S you have seen correctly I do wear different nail polish colors on each hand sometimes. Also  I'm not injured, just testing lip glosses 🙂
See how the other ladies rocked the basic theme:
Alligator Toe  // Being Zhenya  // Buttons and Birdcages  // Eclecticity //  Erika's Style Diary // Sandpaper Kisses // Sistas From Cali //  Snippets with Alex // Spoolish  // The Two Cent Chick // Confessions of a Refashionista  // Bethie the Boo //  Lipstick and Yarn // Nuttier than Nutella
Let's Stay Connected