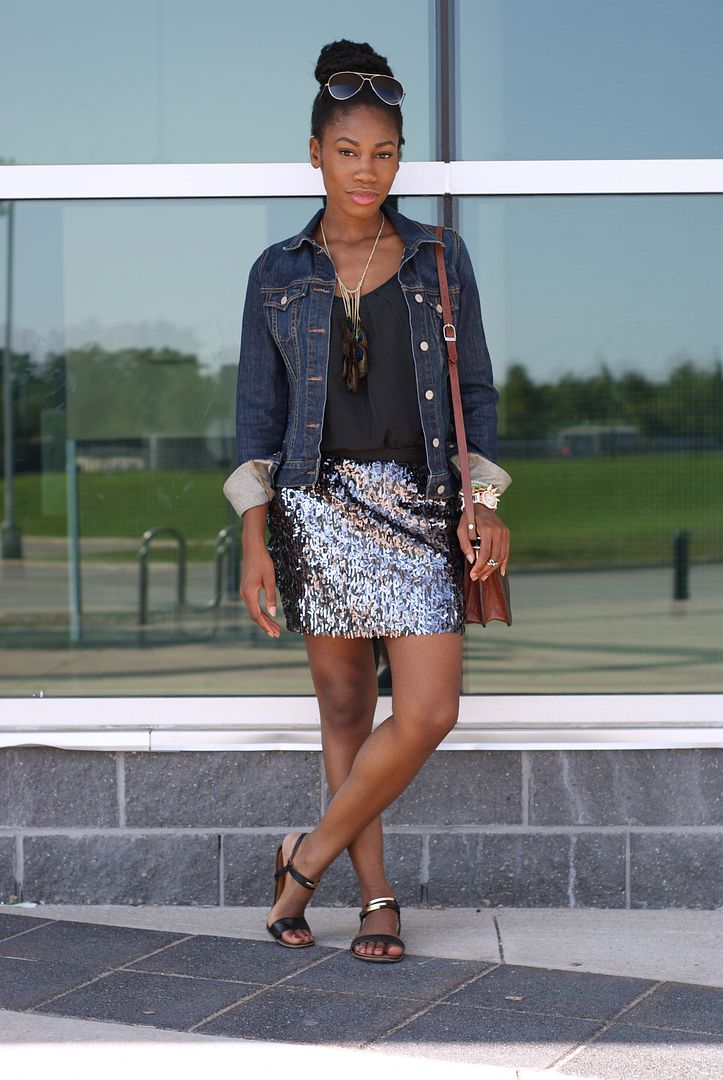 Today's outfit is a causal look with a kick. Ever thought to pair a causal denim jacket with a glamorous sequin skirt? Well now you can!
The look is perfect for an afternoon lunch on some gorgeous patio or strolling through exhibits at your local museum. The denim jacket and sequin skirt combo was created in an effort to wear this Express skirt more. The best part is the skirt can easily be utilized for a night time look.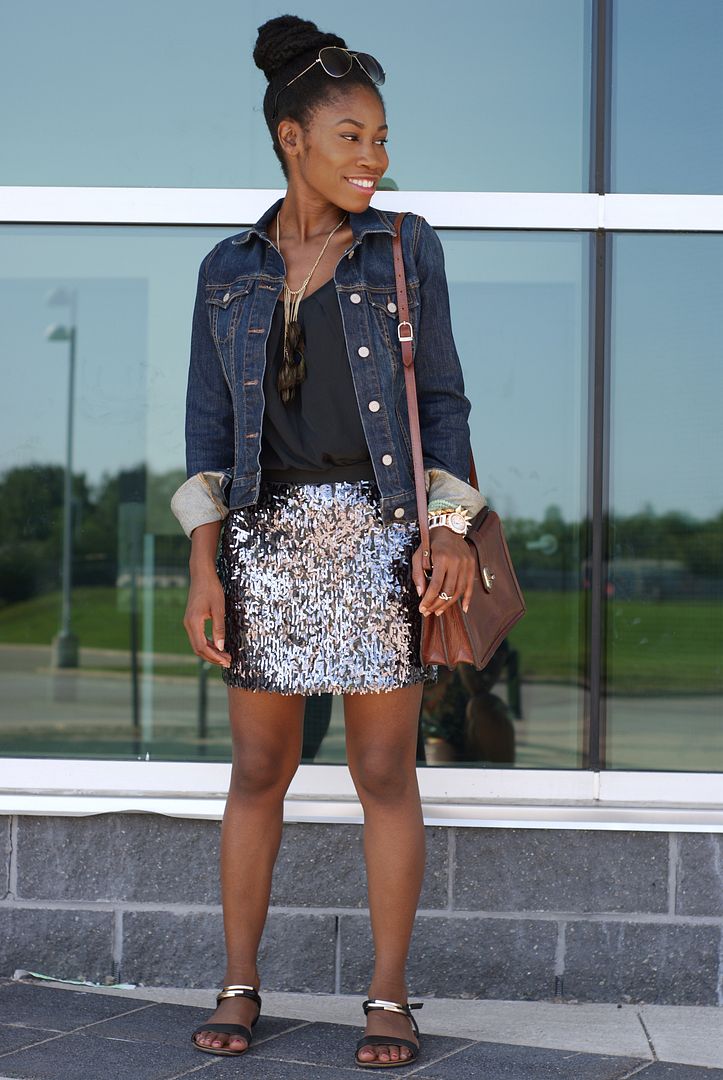 Today is also Thrift Style Thursday and today's theme is denim. This jacket from Salvation Army aka Savers was a perfect addition to my closet.
Tip: Want to dress down an item? Pair it with a denim jacket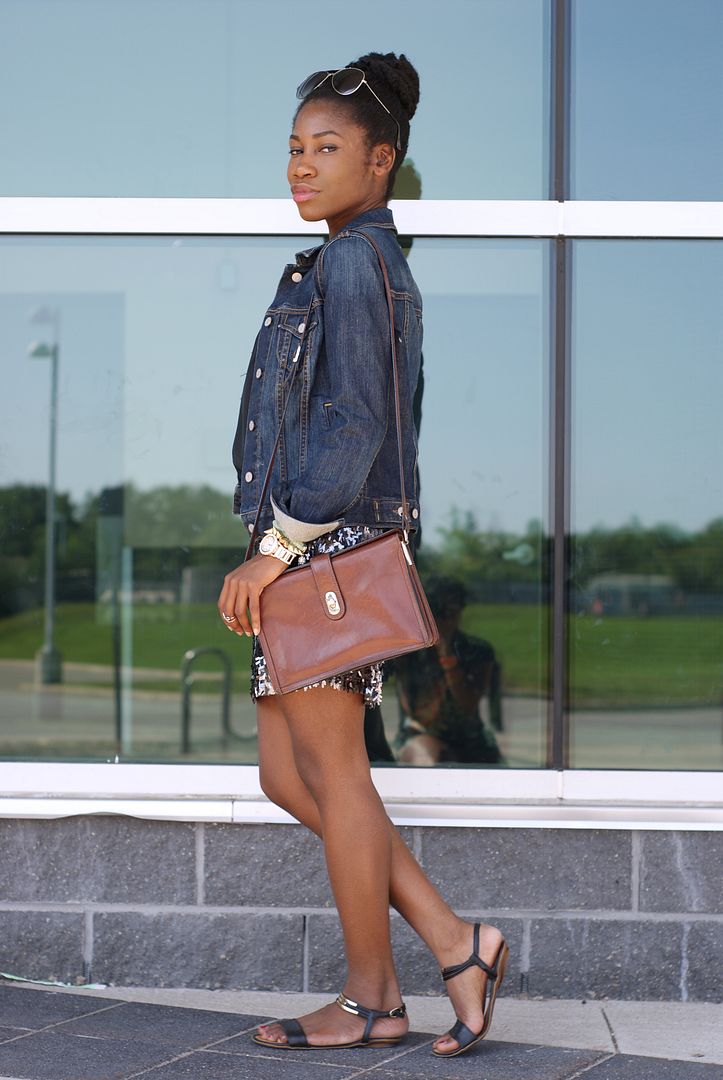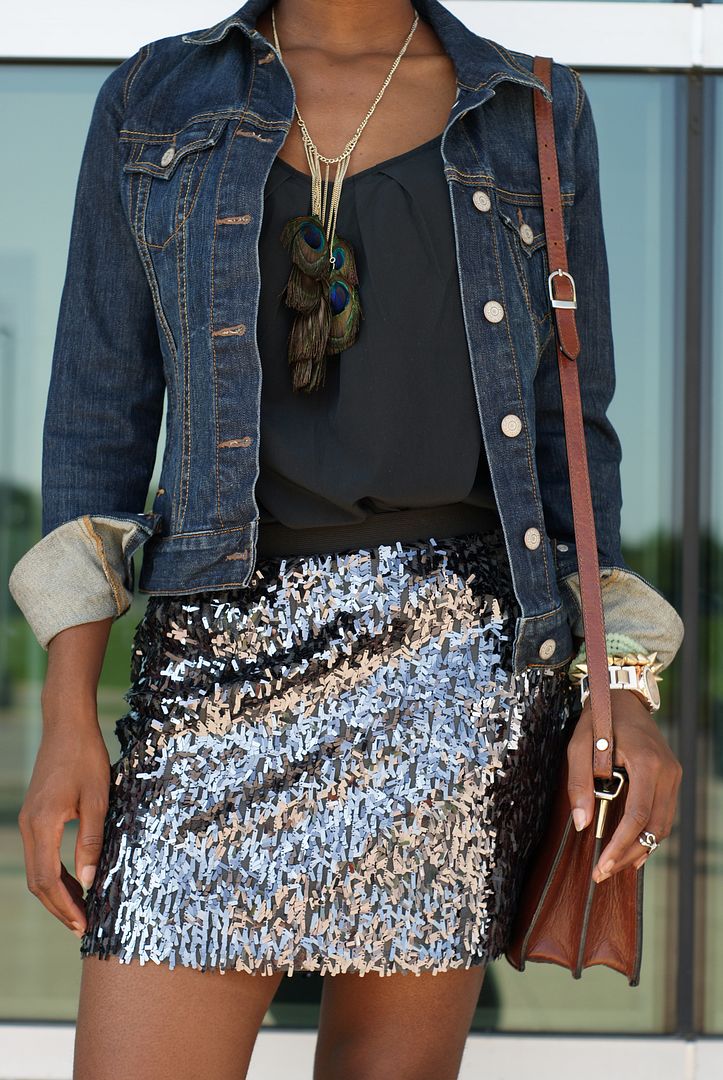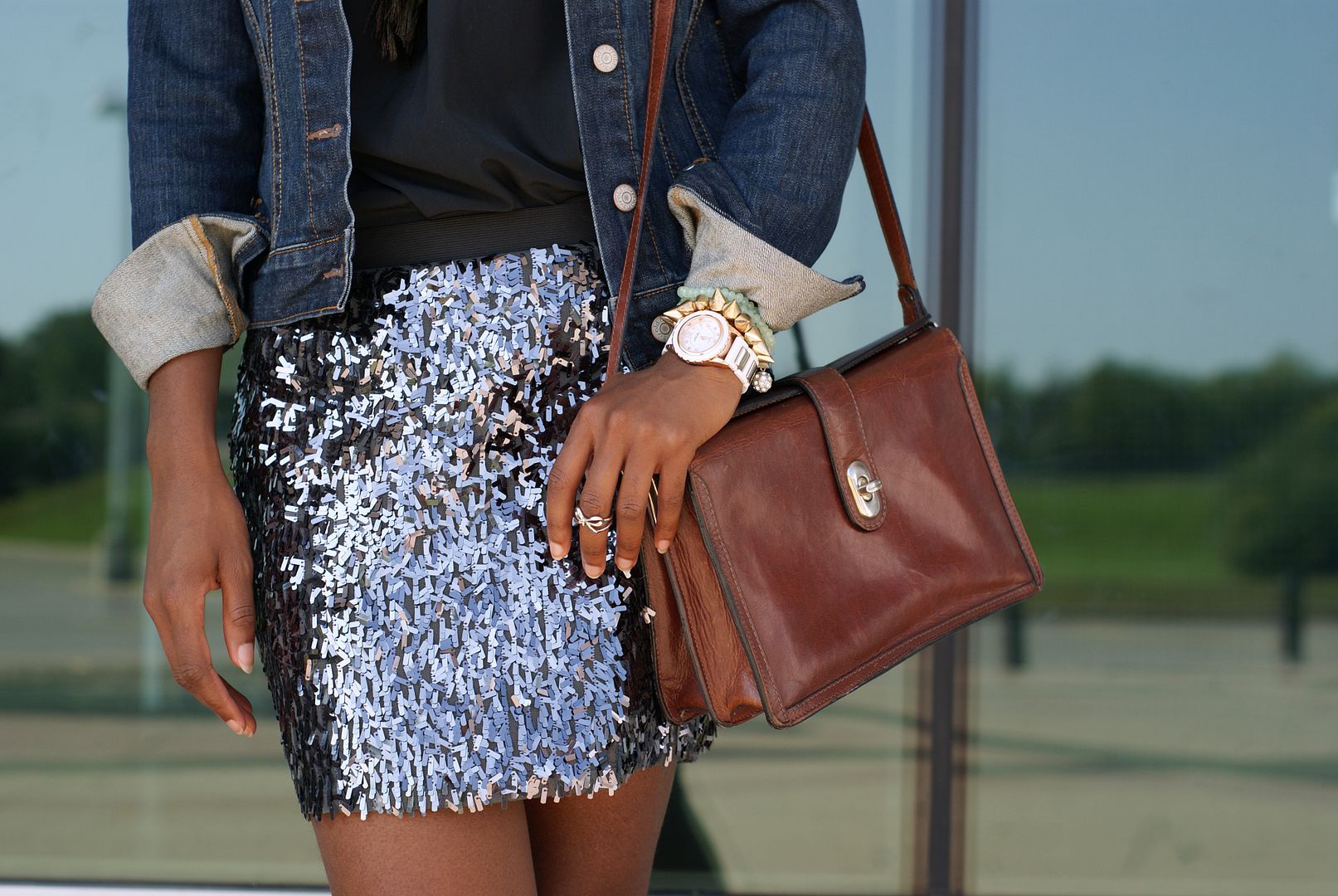 Hope you enjoyed the look!
Remember don't be afraid to sparkle
Until Next time,
Sincerely Miss J
What do you think about wearing sequins during the day?
Would love to see how you rocked sequins or denim! Tag me on
Outfit Information: Denim Jacket: Thrifted (similar here) // Blouse: Thrifted // Skirt: c/o Express but also like this and this // Bag: thrifted // Sandals: Urban Behavior
Please also check out how the other TST ladies rocked denim
Alligator Toe  // Being Zhenya  // Buttons and Birdcages  // Eclecticity //  Erika's Style Diary // Sandpaper Kisses // Sistas From Cali //  Snippets with Alex // Spoolish  // The Two Cent Chick // Confessions of a Refashionista  // Bethie the Boo //  Lipstick and Yarn // Nuttier than Nutella
Let's Stay Connected