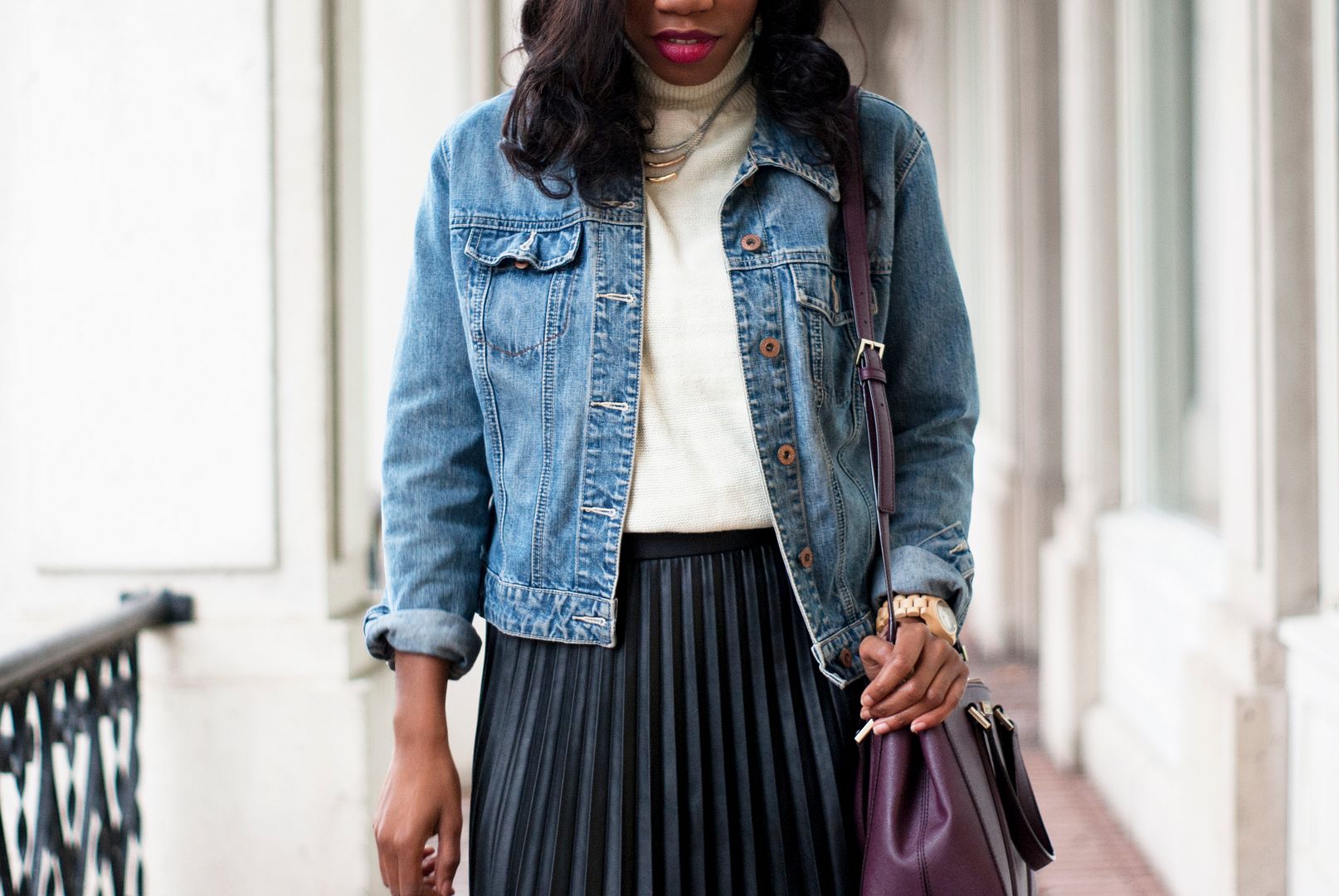 With my first outfit post of 2016 …I started reflecting on my blogging journey over the past 5 years. I started the blog in January 2011 as a new years resolution that has now become an integral part of my life. Here are four things that I learned from blogging.


1. I am a misfit
Misfits do not fit into the common mold of society. Things that are common or accepted in society are often based on the shared opinions of the majority. Deviating from that accepted norm makes one a misfit. We are all given our unique perspectives on things and embracing that unique perspective may sometimes make you a misfit. I've learned to embrace who I am, what I look like, and my own personal style.
2. I am Confident
As the blog progressed, I progressed. From a shy, self conscious girl to a confident creative. When the blog first started I posted as a yearning for an opportunity to be creative and share my style with others. People around me enjoyed my style but I had no idea how the internet or the masses would respond. I must say that the journey has been an interesting one as I look back and reflect on some of my earlier posts. As a result I post content that I like and i'm less concerned about numbers and followers.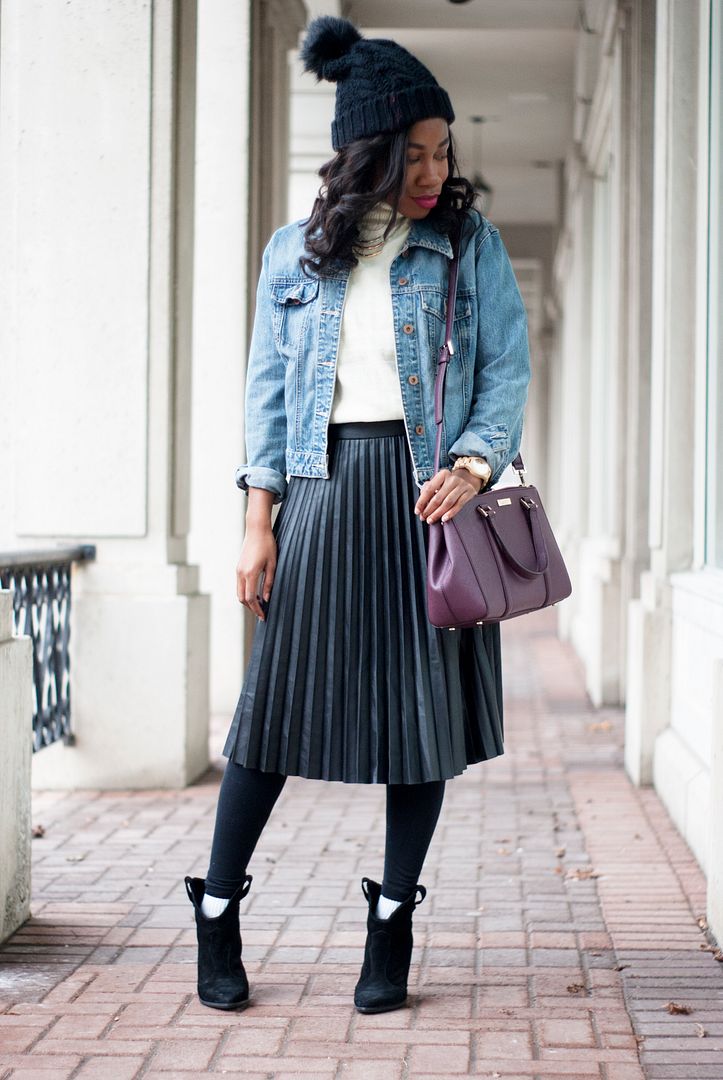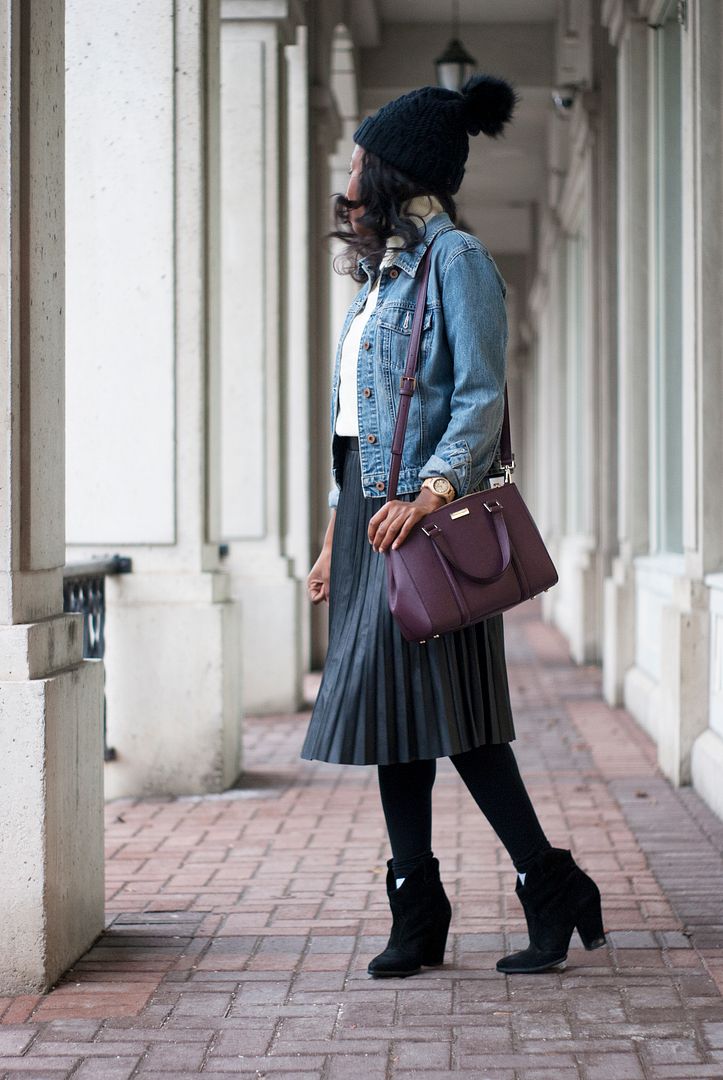 3. Networking is key
I've learned to network and put my self out there. Through blogging I've met many incredible people with various styles and backgrounds. Being able to network with them has allowed me to evolve my style, create better content and collaborate with some talented individuals. As a blogger, it is essential to interact with others either in person or online. This helps grow your network and eventually your blog.
4. I can step out of my comfort zone
I've grown to become more comfortable with rejection. Initially I was not comfortable with the thought that people might see my content and not like it. I've grown to know that not everyone will enjoy everything that you put out there. I've also become more comfortable in reaching out to collaborate with other bloggers and creatives. I now do so without the fear of not knowing how they will respond.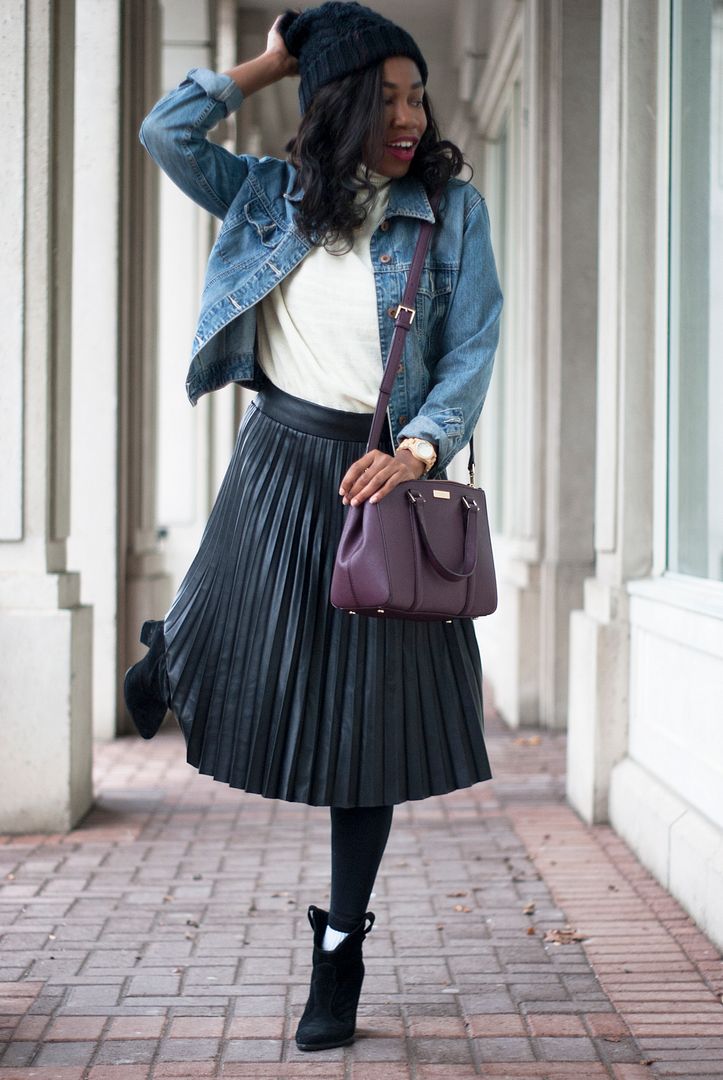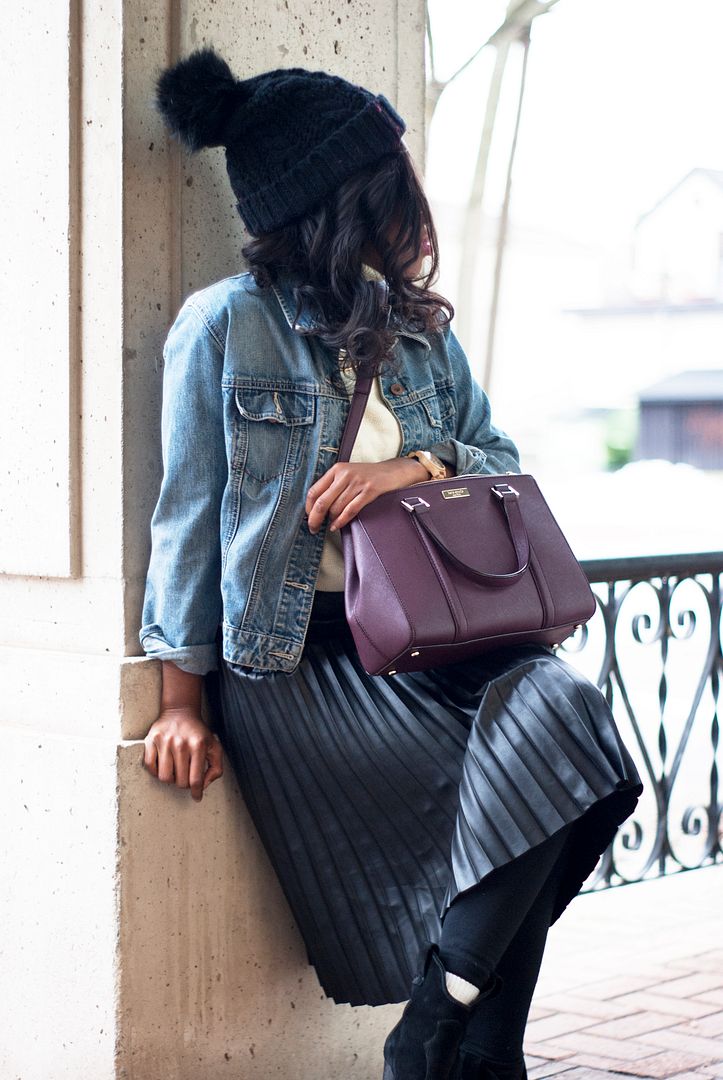 Photos by Clover D
When styling this outfit I decided to stick with what I know best. I incorporated different fabrics to create a fun causal outfit with elements of denim and faux leather.
Hope you enjoyed the post
Until Next Time,
Sincerely Miss J
What are some things that you have learned about yourself from blogging?
Outfit Information: Sweater & Denim Jacket: Thrifted // Skirt: Winner's // Bag: Kate Spade // Boots: Zara // Hat: Blue Notes
Stay Connected and follow me on social media
Google + // Twitter // Instagram