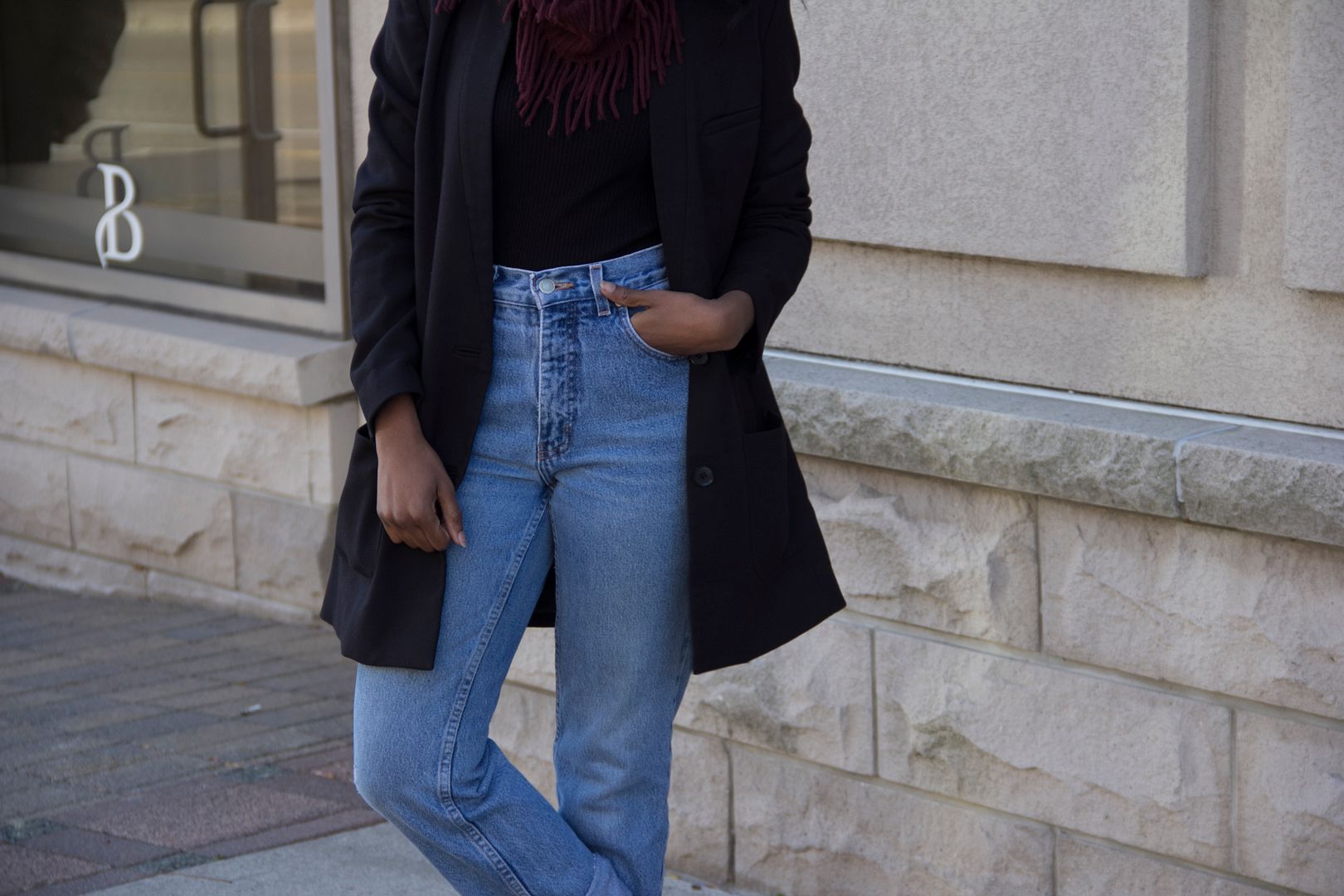 Dear mom jeans, thanks for your existence because I must say your one of the most comfortable pairs of jeans that I now own.
I've had a secret love for the mom jean for awhile but I didn't think that it would look good on me without ever trying on a pair. I use to admire them on other people and loved how they would style them so effortlessly and chic.
So I started my search months ago for the perfect pair while shopping at thrift or vintage stores with no luck. I was really trying to avoid buying them in stores for triple the price.
About a week ago, I finally found a pair for $5 dollars that fit like a glove while thrifting.
I love this particular pair because of the light blue wash, the fit, the quality of the denim, and the high waist.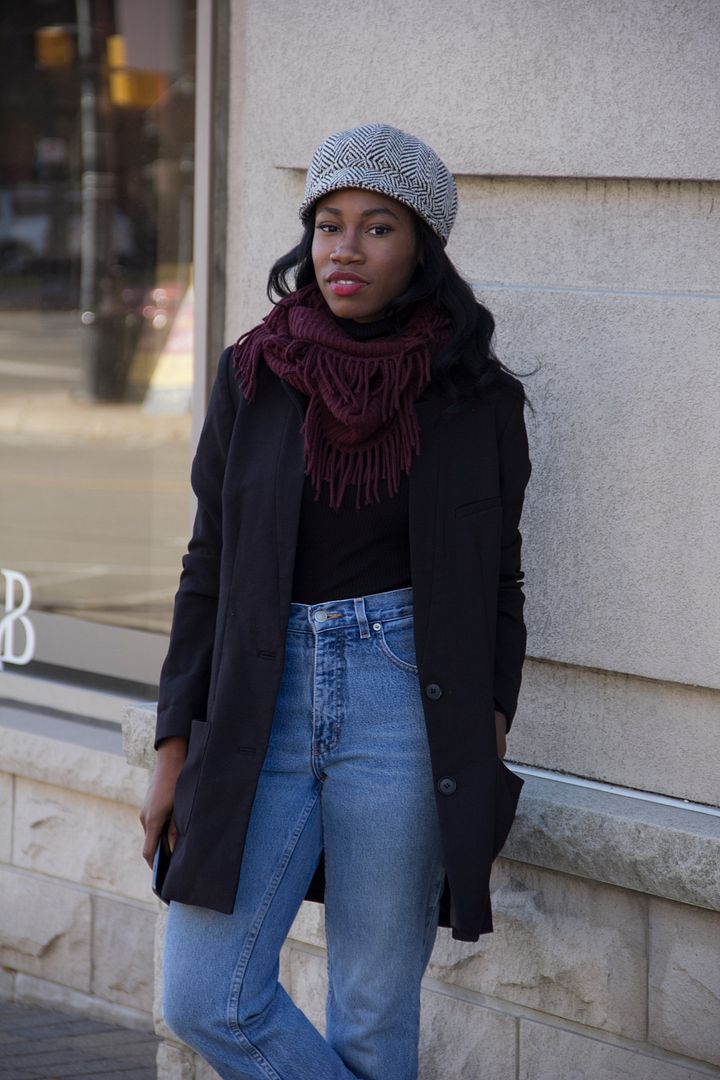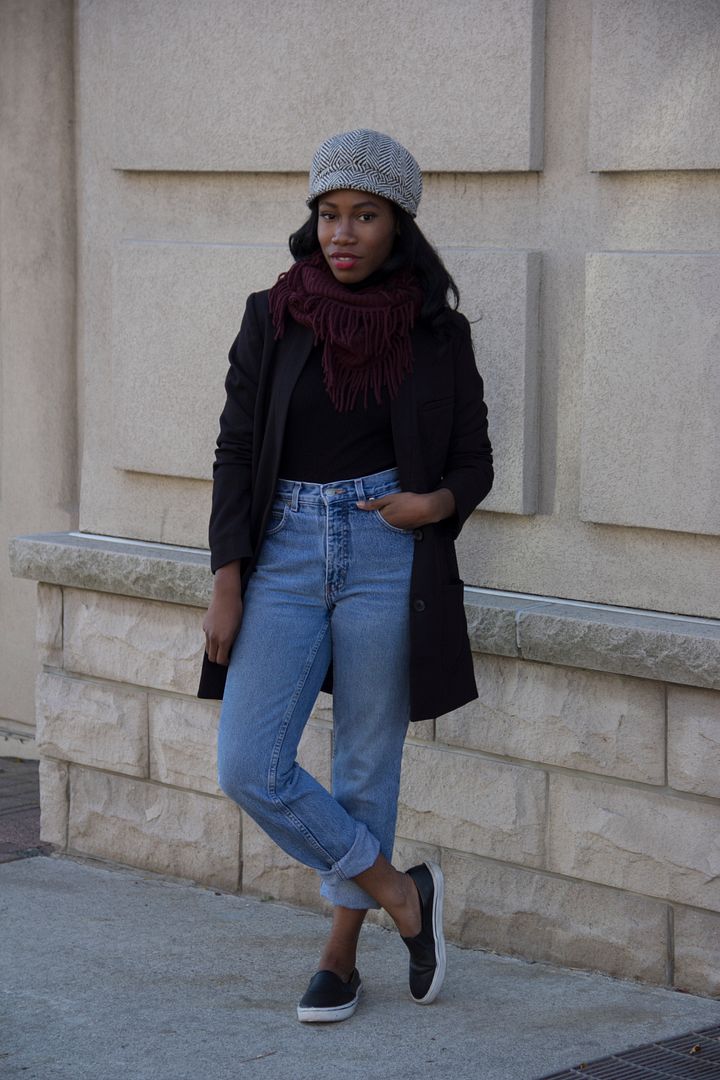 For this outfit I kept it simple and paired the jeans with a simple black turtle neck, a black long blazer, and black slip on sneakers.
The outfit is simple but works for me because I'm usually a very simple person when running errands around town.
So the moral of the story is, try things on before you make prejudgements on what they may look like on you. Never limit your self based on assumptions.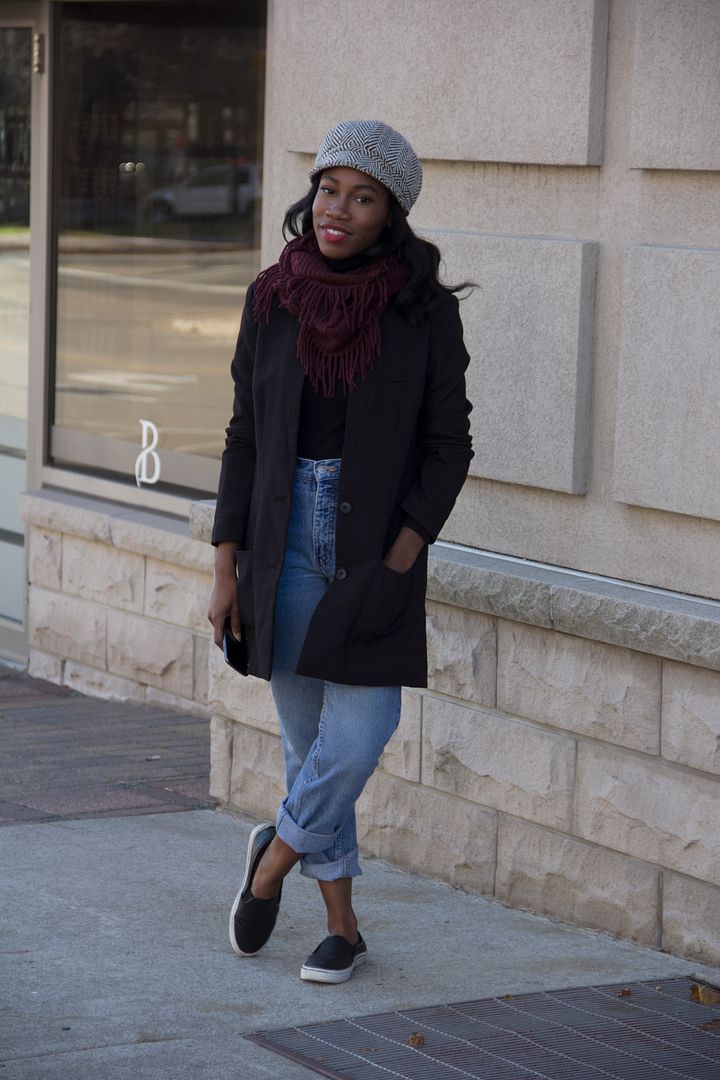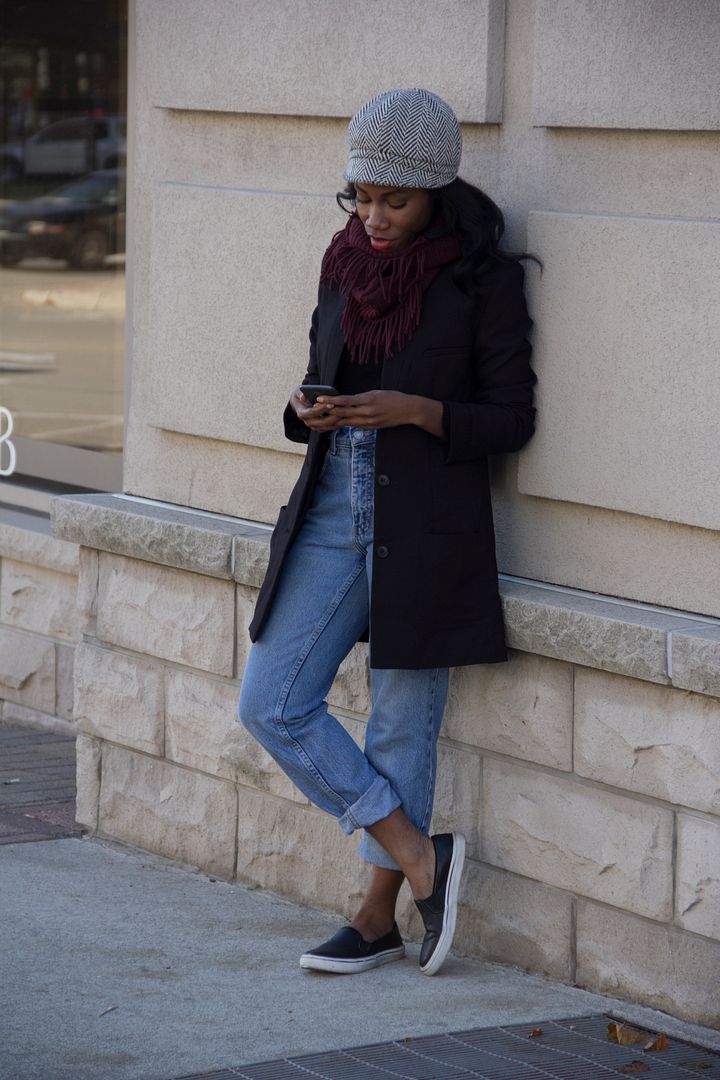 Photos by Carolina P
Hoped you enjoyed the post
Until Next Time,
Sincerely Miss J
What do you think of the mom jeans? How would you style them?
Outfit Information: Blazer: H&M (similar but shorter, here)// Turtle Neck: Suzy Sher // Jeans: Thrifted // Slip on Sneakers: Winner's // Hat: Mother's ( unknown) // Scarf: Aldo
Stay Connected
Google + // Twitter // Instagram