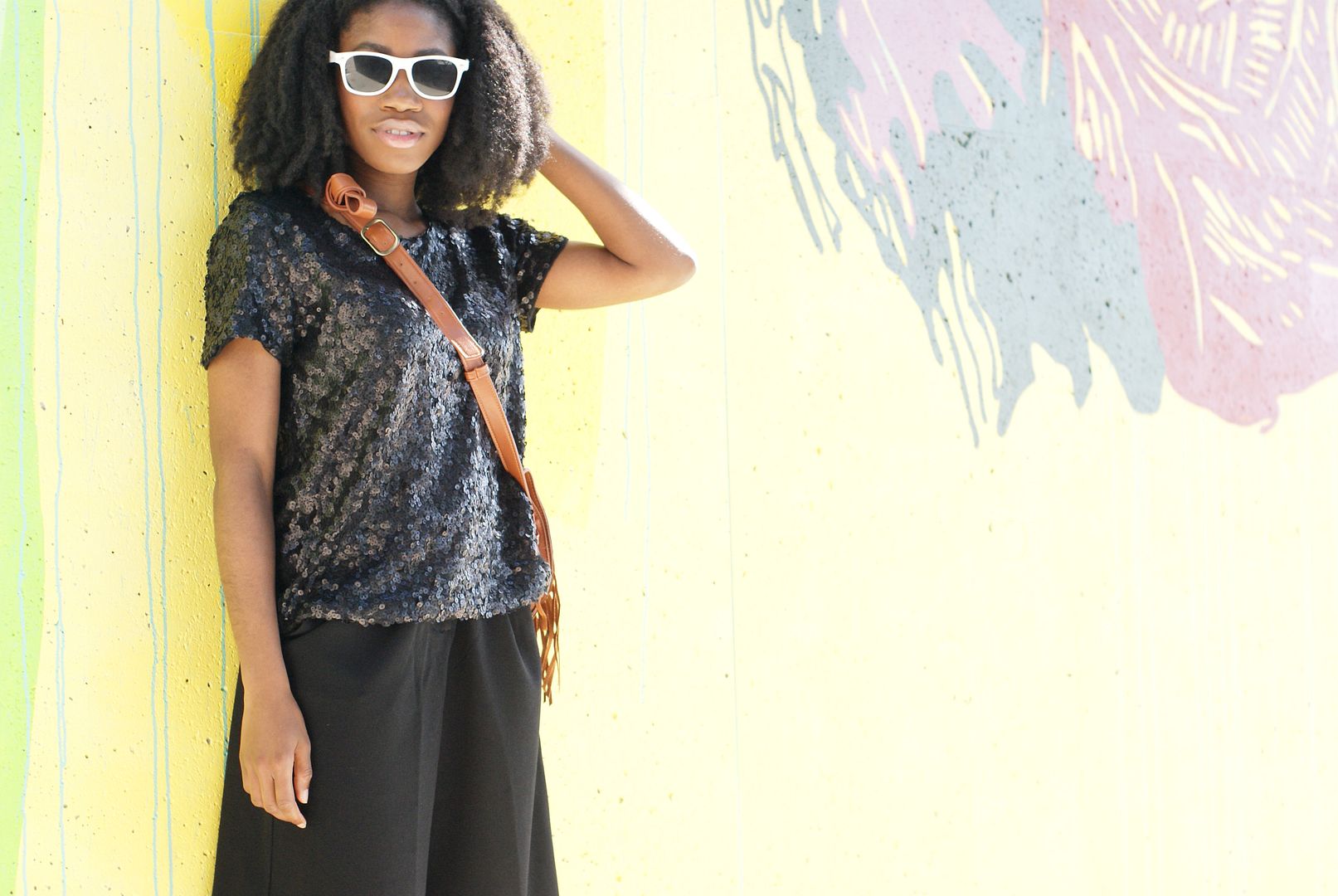 It's been a while since I've been able to blog due to medical reasons which have settled down for now. So, I thought I would come back with this funky #ootd just in time to celebrate Canada Day without the traditional red and white elements.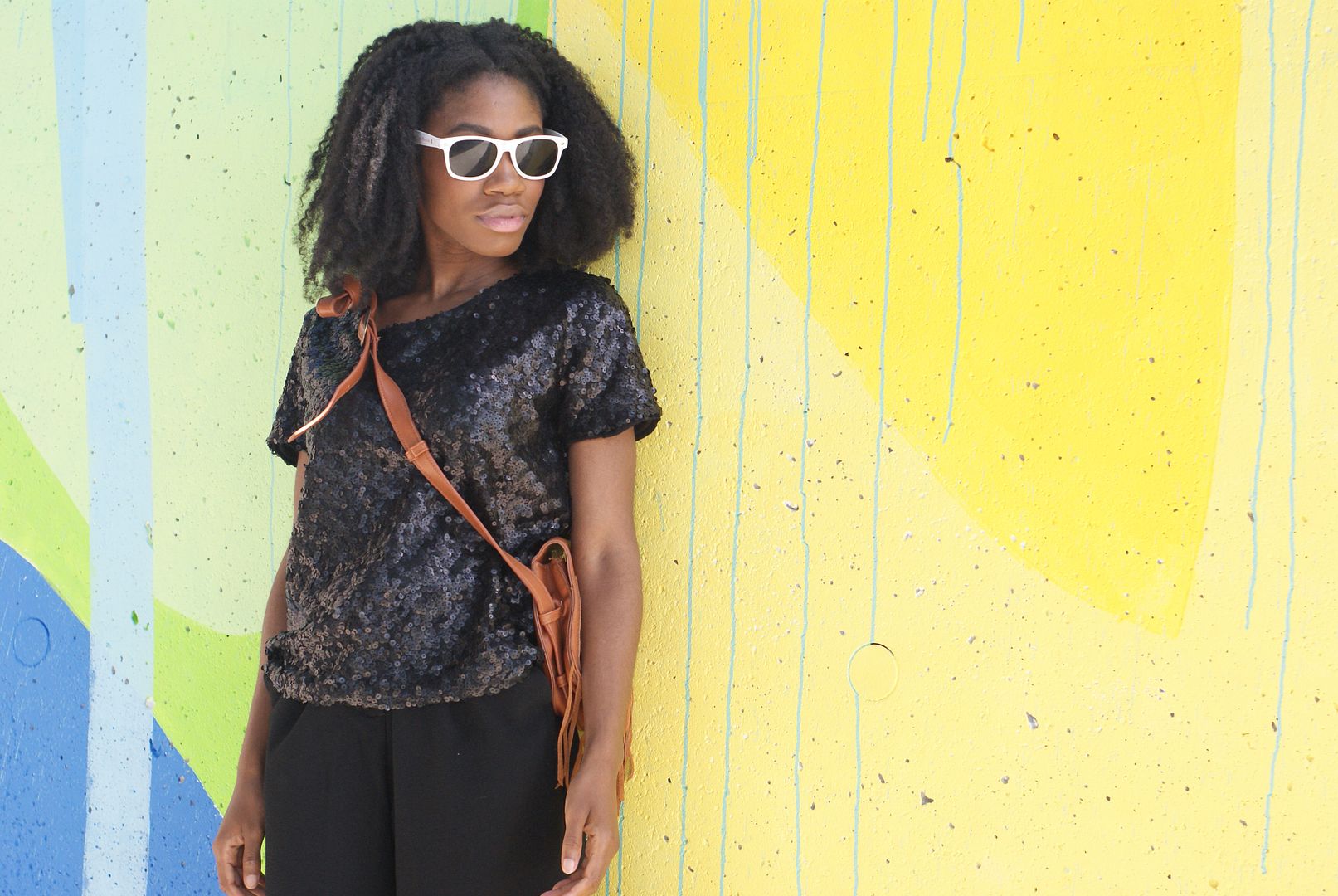 When people think of sequins most people often think of a night out, new years or maybe vegas. They often do not think of a causal daytime look.
I decided to pair one of my favourite culottes with a sequin black top. The look is finished off with white shades and big hair.
The weather has been quite cool so I decided to rock an all black look, which I try to avoid during warm weather.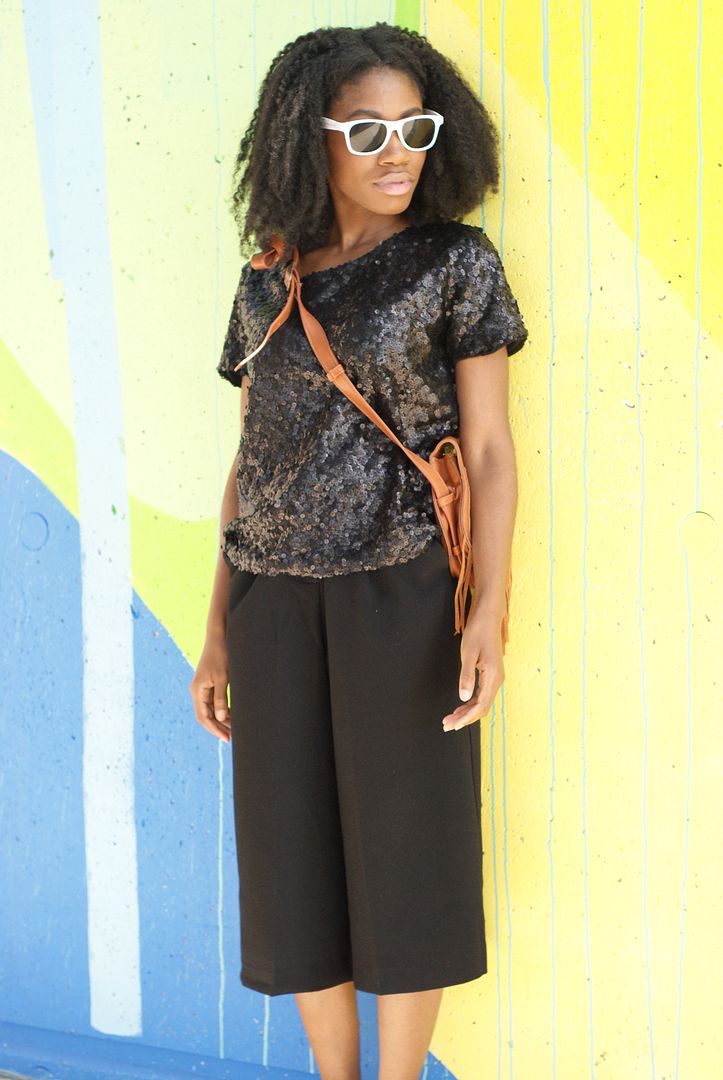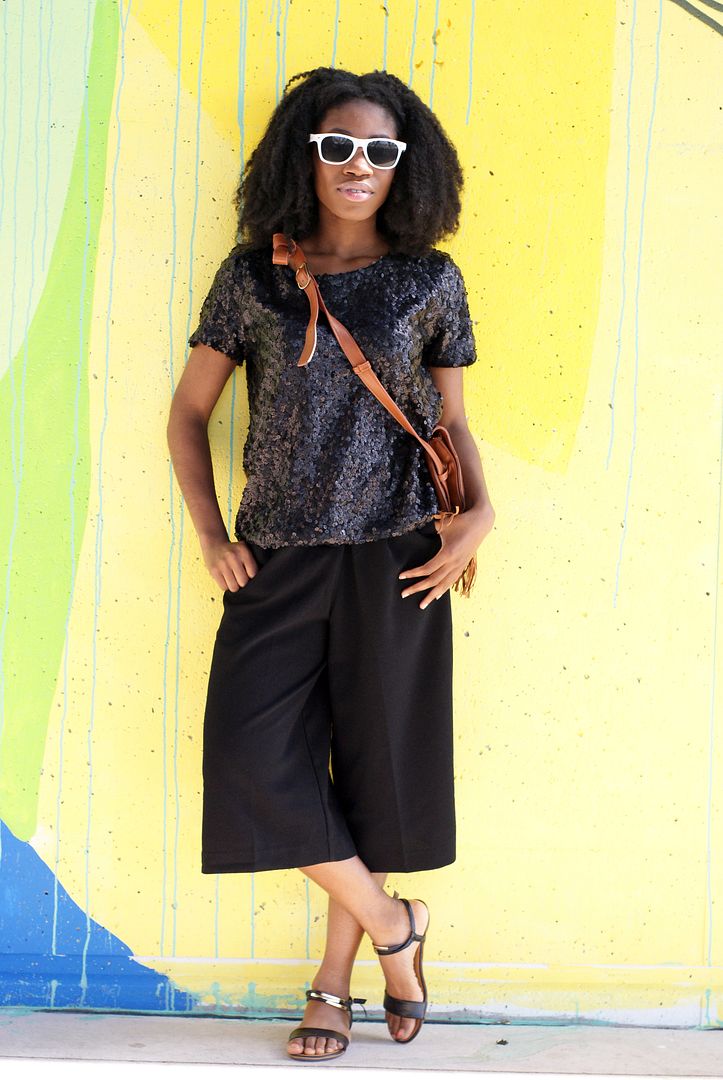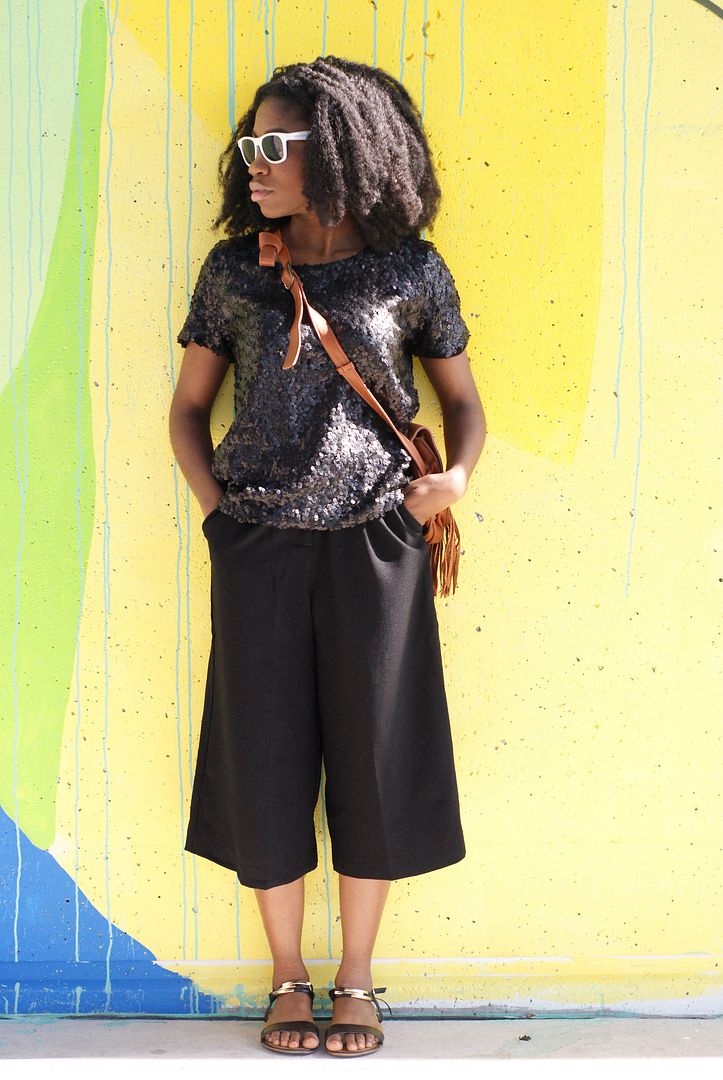 I hope you all enjoyed the post, and I shall be back soon.
Also, my apologizes for any delays in replying to messages or comments.
Until Next Time,
Sincerely Miss J
What are your thoughts on wearing sequins during the day? How would you incorporate them?
Outfit Information: Top: H&M (old) // Culottes: Winners // Sandals: Urban Behaviour // Bag: thrift // Hair by Mane and More
Stay Connected
Google + // Twitter // Instagram