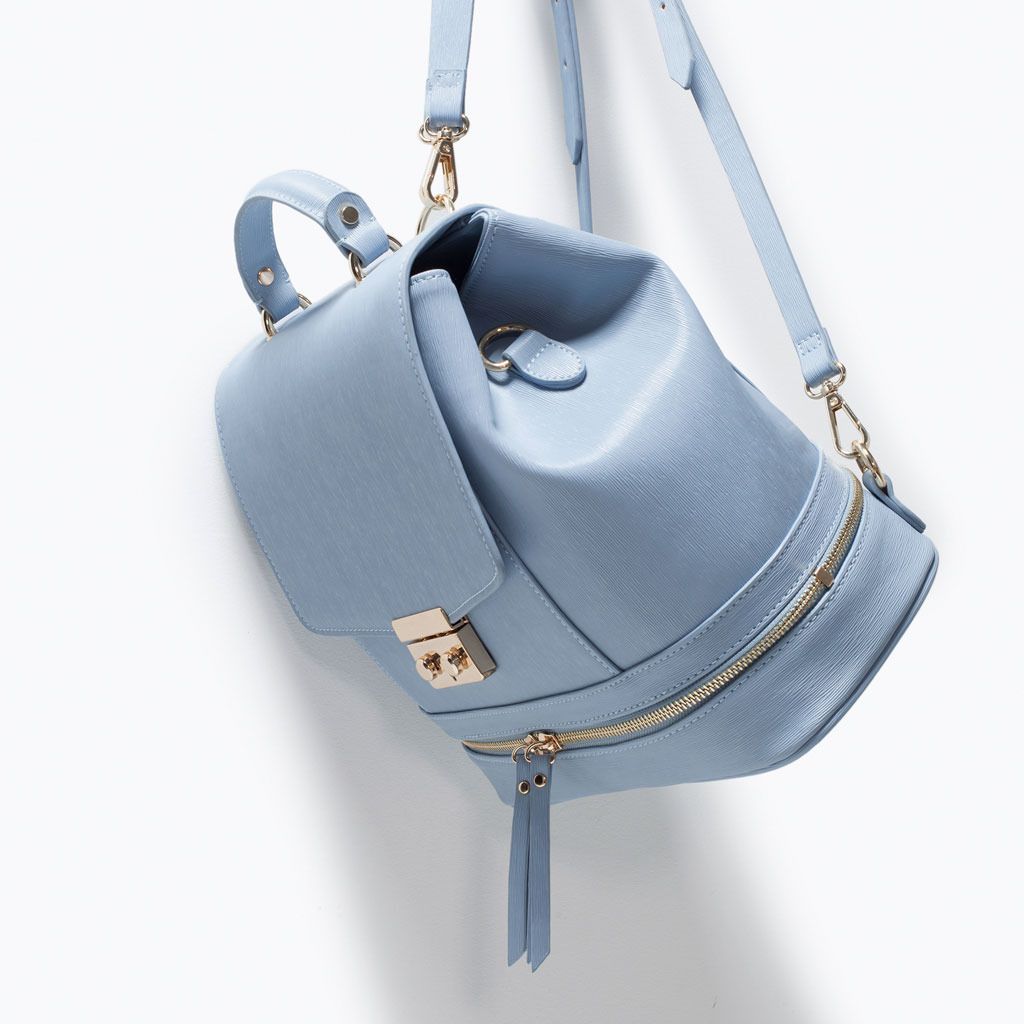 Source here
So this
week it's a two for one special. I simply could not decide which one I loved
best and concluded that I did not have to pick. Why not feature them both
instead.
According
to Pantone.com there is a move towards the softer and cooler side of the color
spectrum and this cute back pack from Zara certainly fits the bill. It's feminine and
somewhat retro with a modern touch making it the perfect piece to rock during warmer weather. Spring is just around the corner
and this bag is perfect for the season.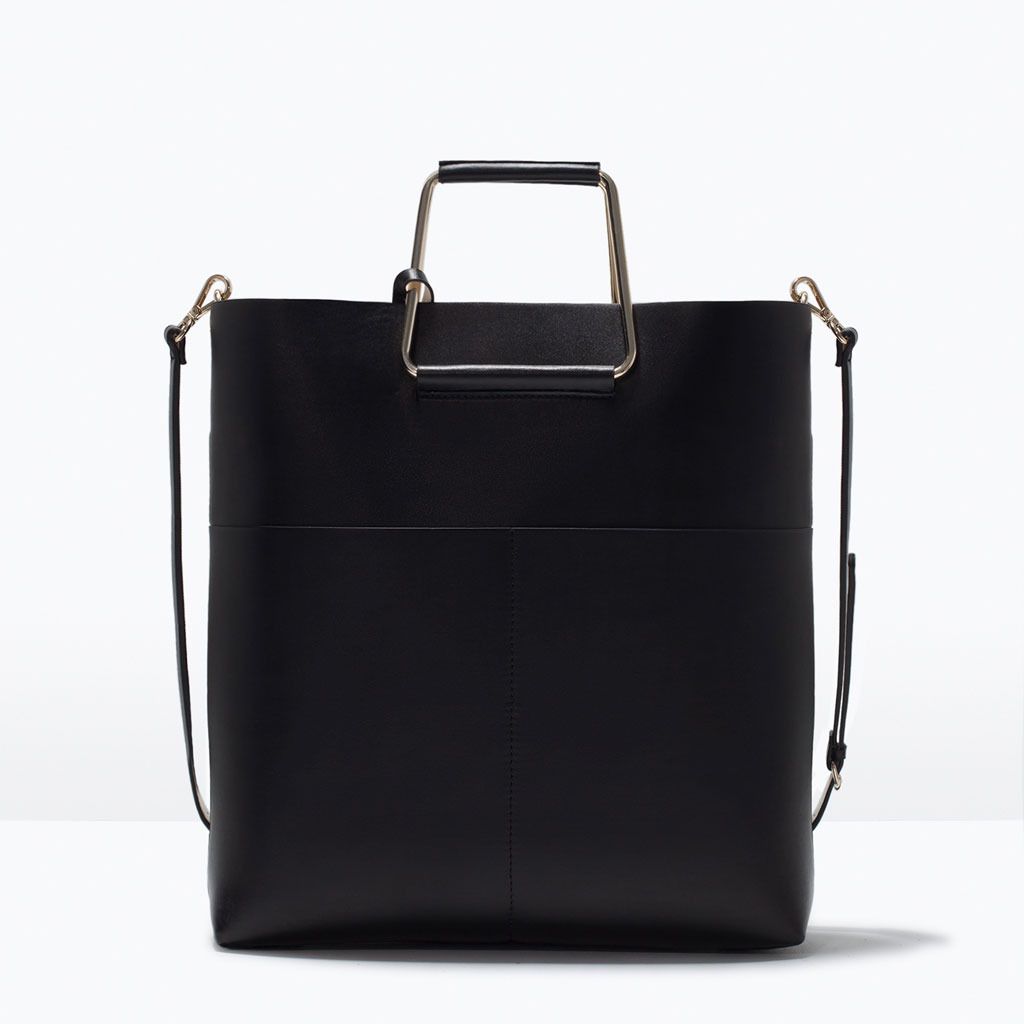 Source here


Currently, I am in need of a structured solid black
handbag. I gravitated towards this one because of its sleek shape. I love
the metal handles which look like they can withstand wear and tear due to
consistent use. Its perfect for throwing in your laptop, camera and other
gadgets that individuals on the go tend to lug around, yet one can
easily wear this to the office as well. Simple clean lines will never go out
of style.


Both bags are retailing for $69.90 and that's a steal
considering that they look more extensive. Let me know your thoughts. What
handbag is at the top of your wish list?

Until Next Time,

Sincerely Shubila

Stay Connected

Google + // Twitter // Instagram