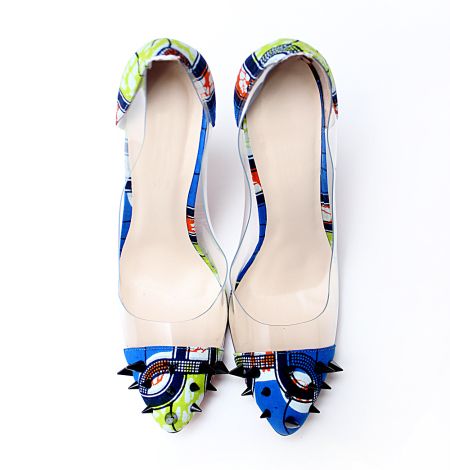 I came across a picture of the limited edition "Amelia court shoes" on Instagram and I was sold! I am not one to drool over shoes but this one is definitely a game changer.
I love that they are an African print inspired shoe that is trendy, super sexy, bold, avant-garde yet classy. The choice of fabric is spot on and the spikes complete the look. These heels can easily be worn with many things. I can see myself wearing them with an all-white ensemble, be it a dress for a night out or trousers for the office, the options are endless.
Picture source and more information here
Let me know your thoughts on these shoes and how you would style them!
Sincerely Shubila
Stay Connected:
Google + // Twitter // Instagram