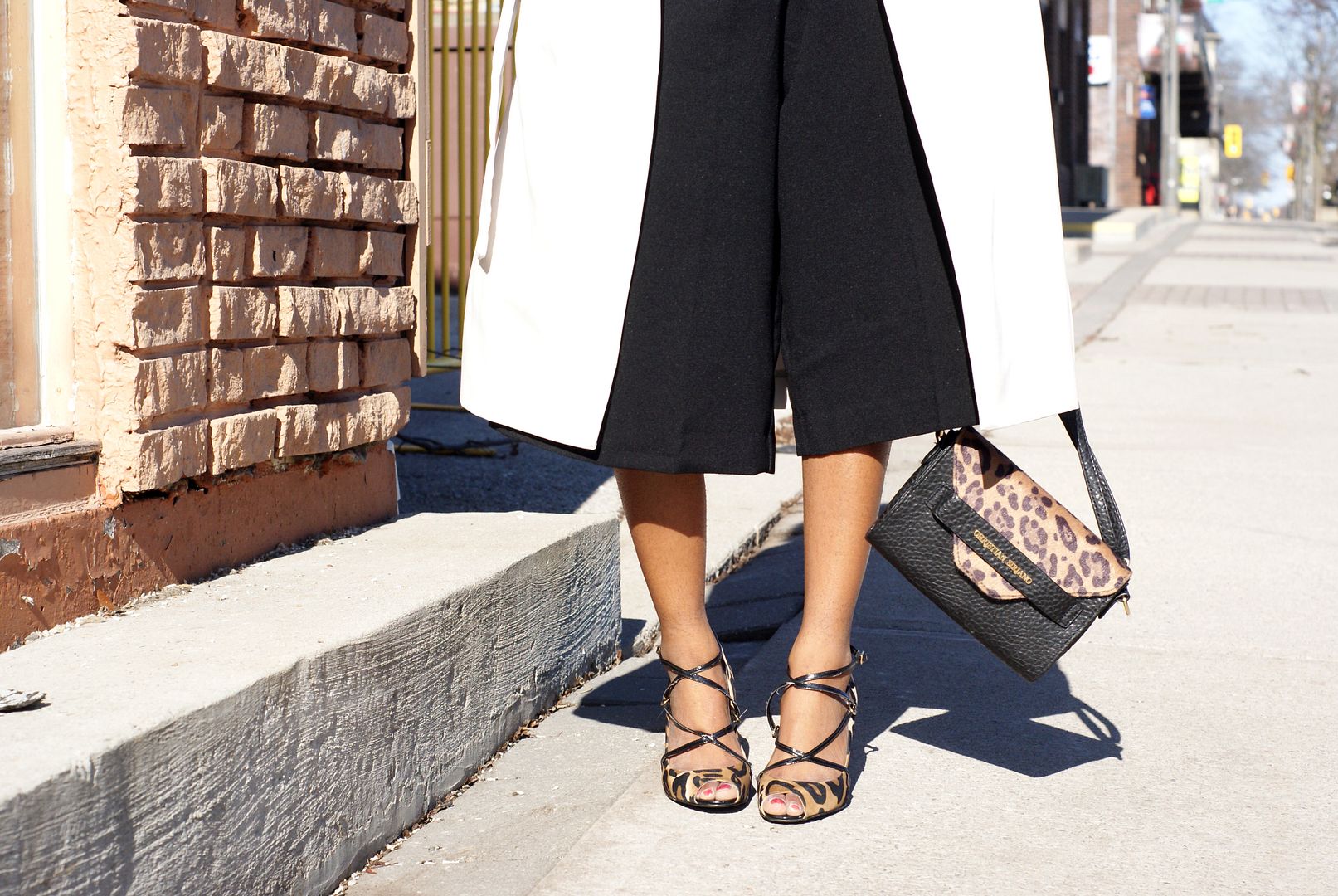 It looks like culottes are one of the hottest trends this spring, and I was curious to see how they would work for my short frame.
The expression that things always come back into style is indeed true. I remember my mother trying to pass down to me a bunch of her own culottes in different colors and patterns, years ago. However, we are different sizes and at the time I thought the style looked awkward.
I found these culottes on sale for $8 last season and thought I would give this trend a try with a black pair.
I decided to rock another all black look and paired it with a white H&M light trench and leopard print heels and bag.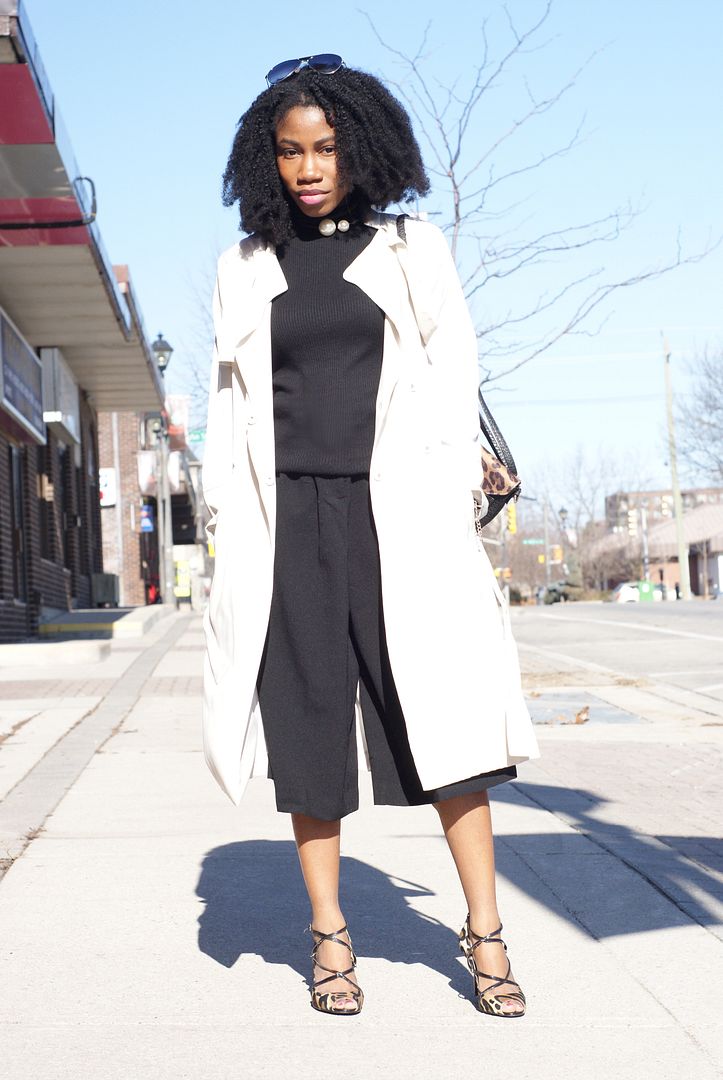 I think I may be in love with this trend, and will definitely be on the look out for more of them.
What do you think of culottes? Would you wear them?
Until Next time,
Sincerely Miss J
Outfit Information:
Trench Coat: H&M ( Similar here ) // Sweater: Suzy Shier // Cullotes: Winners (similar here) // Heels: Guess Warehouse Sale // Bag: PayLess
Stay Connected
Google + // Twitter // Instagram