I knew it would not be long until I
ran back to color and patterns. Reviewing the last few outfit posts I noticed that I have been
in a neutral color palette mood wearing a lot of black, white, grey, and brown. However, recently I have been really craving
some color and fun back into my wardrobe, hence why this outfit was created! The oranges,
reds, and burgundies blended beautifully together
making it perfect for autumn.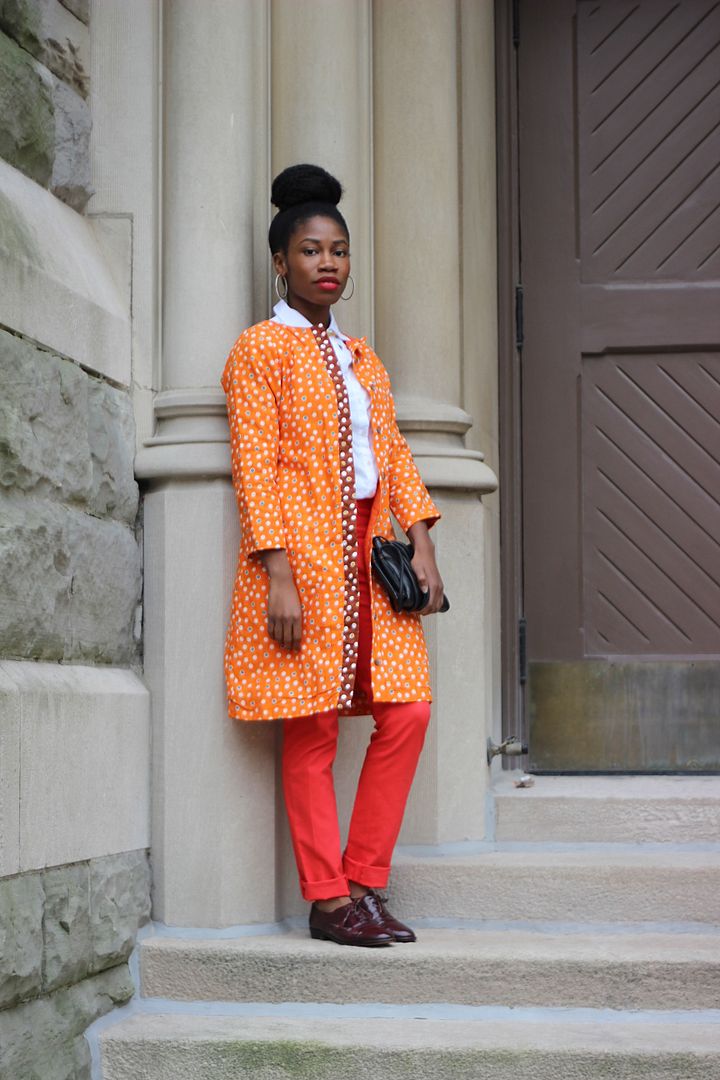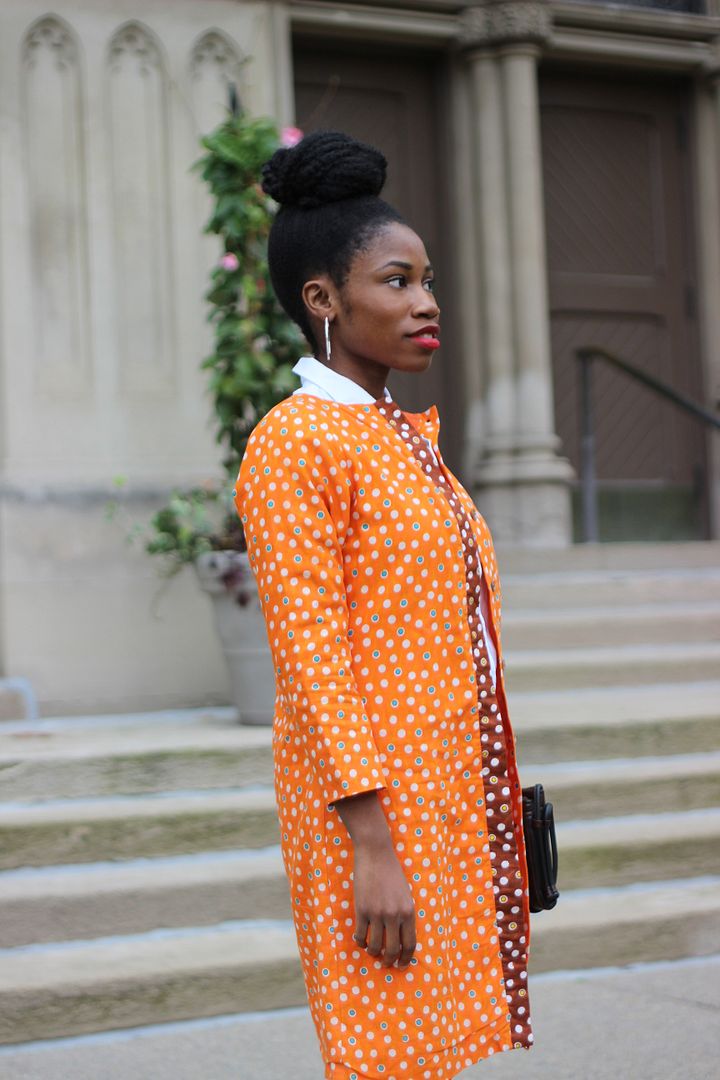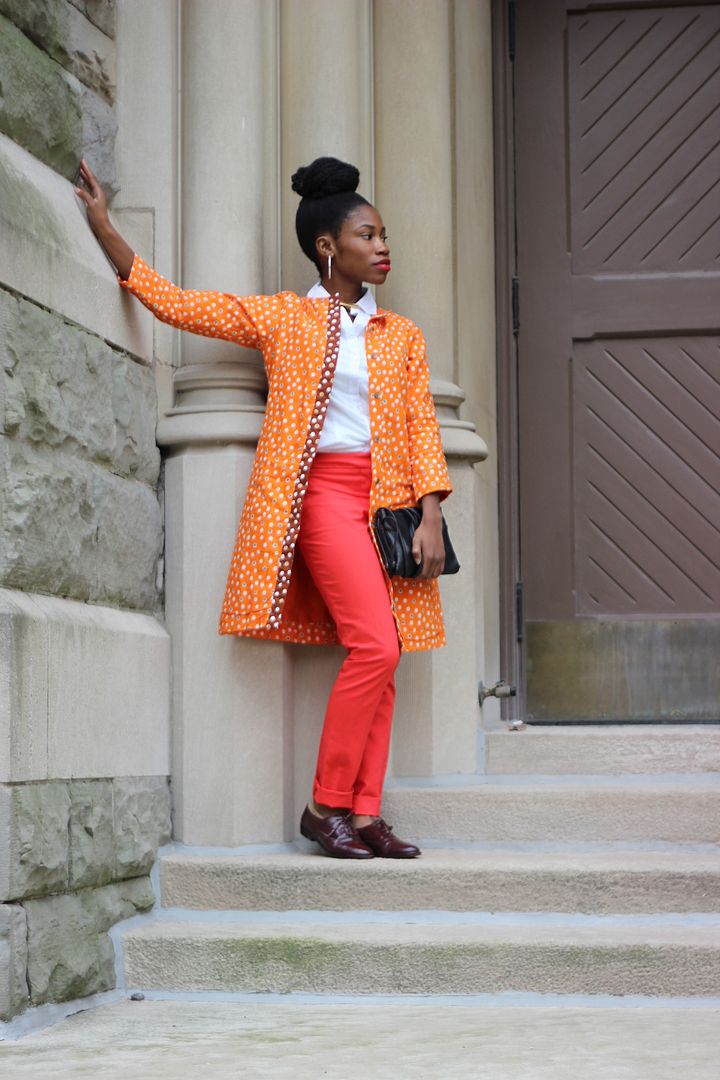 The highlight of this outfit is this
"dress" from Kwesiya worn as a jacket. I really wanted to wear
it as soon as possible so I opted to wear it this way instead of a dress because of the cold weather.
The main reason why I love the dress
is the unique pattern, the vibrant color and the versatility of the item. The dress has hidden buttons in the front making it easy to style it in various
ways such as a dress, jacket, skirt, and shirt. My advice to women
on a budget, is find these kind of pieces that may not be
considered "basics" but can truly be worn multiple times in
different ways.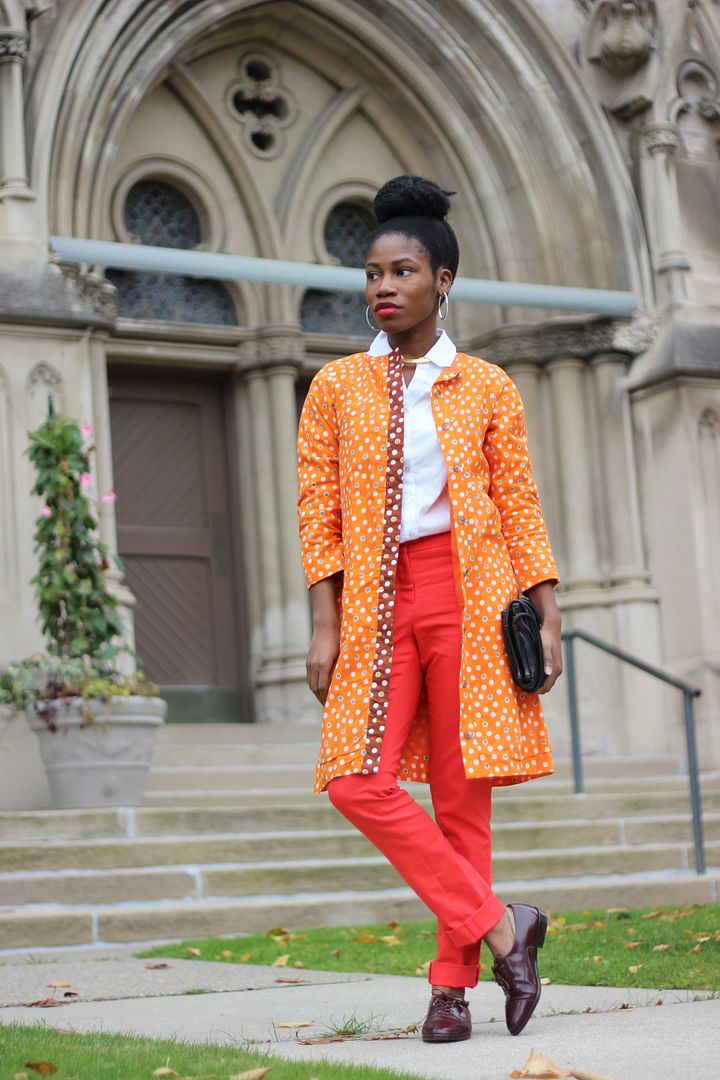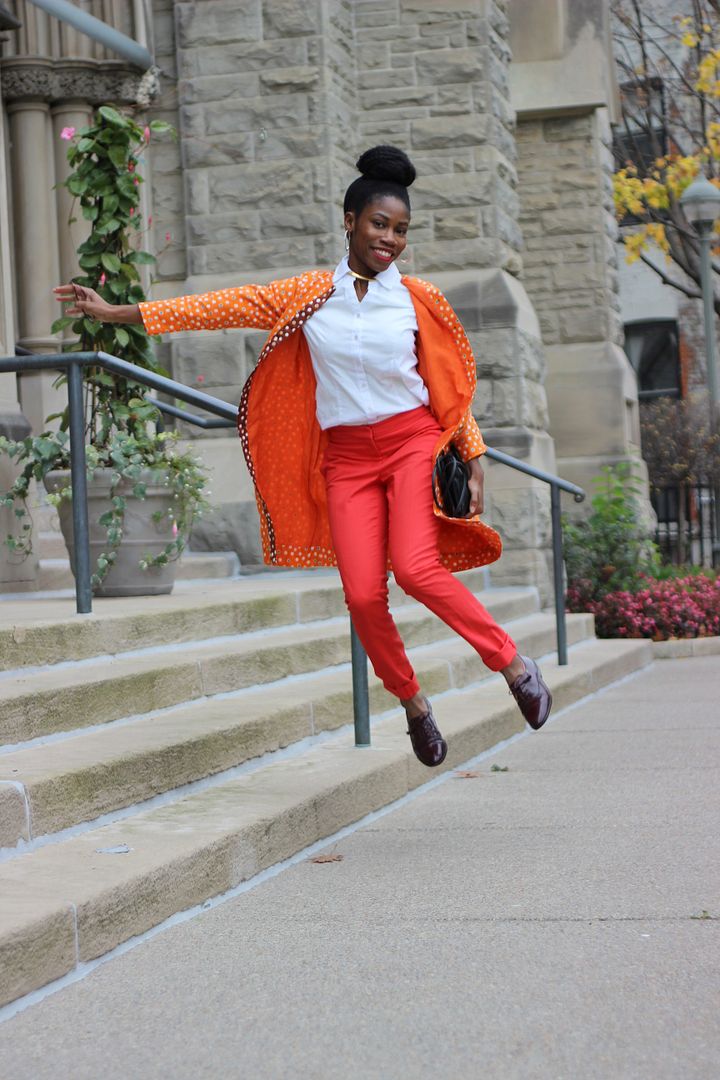 When I was first introduced to Kwesiya Clothing at African Fashion Week Toronto
the first thing I noticed was the quality of her pieces and the unique fabric
choices. However, it was not until I learned that each
piece was hand sewn by her that I knew I had to have one of her pieces. I also knew that her talents needed to be featured on the blog.
Hope you enjoyed the post
Until Next time,
Sincerely Miss J
Outfit Information: c/o Kwesiya Dress: here // Shirt: Reitmans // Pants: H&M // Shoes: Thrifted
Stay Connected:
Google + // Twitter // Instagram