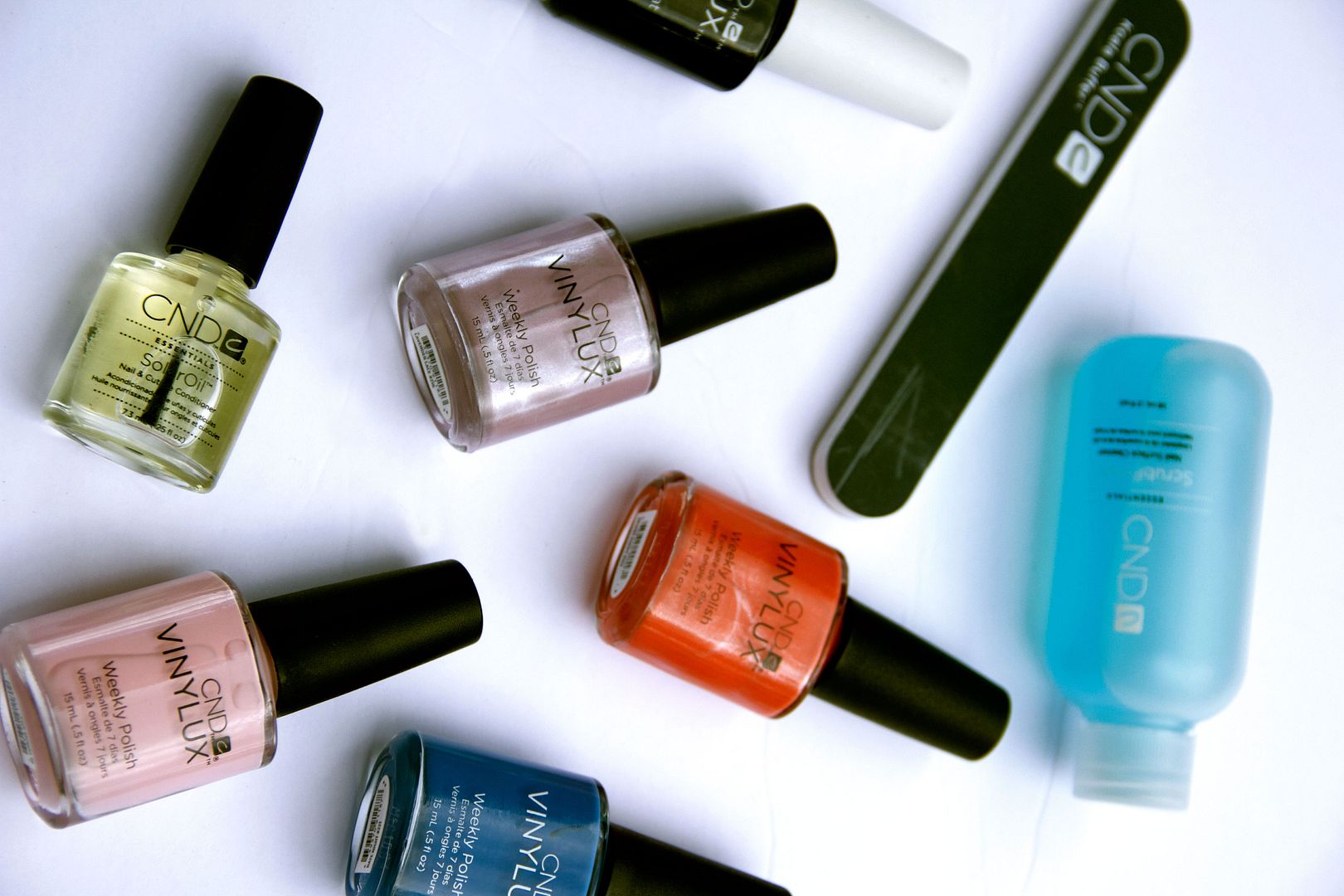 I love getting my nails done at the nail salon, however I don't go very often due to lack of time and the cost. In the winter I rarely if ever get my nails done at all. This is mostly because my hands and feet were fully tucked away from the cold.
When the weather gets warmer, a pedicure is a must and I may throw in a manicure if I have time.
I recently got to try the #CNDRescurekit from Creative Nail Design, INC (CND), the leading brand in professional nail beauty. I thought, how great would it be to be able to take care of my own nails at home with similar products as the pros?
I am not the best or most consistent at doing my nails but one of the things that I discovered to improve the look of my manicures is that I must take better care of my nails. This includes making sure the nails are trimmed, treating the cuticles, prepping the nail before applying nail polish and using a good nail polish and top coat.
Here are my four steps of my home manicure routine:
1. I cut and shape my nails. I recommend cutting and shaping your nails into a square shape and avoid cutting them into a round shape to avoid ingrown nails. This is especially important for cutting and shaping your toe nails.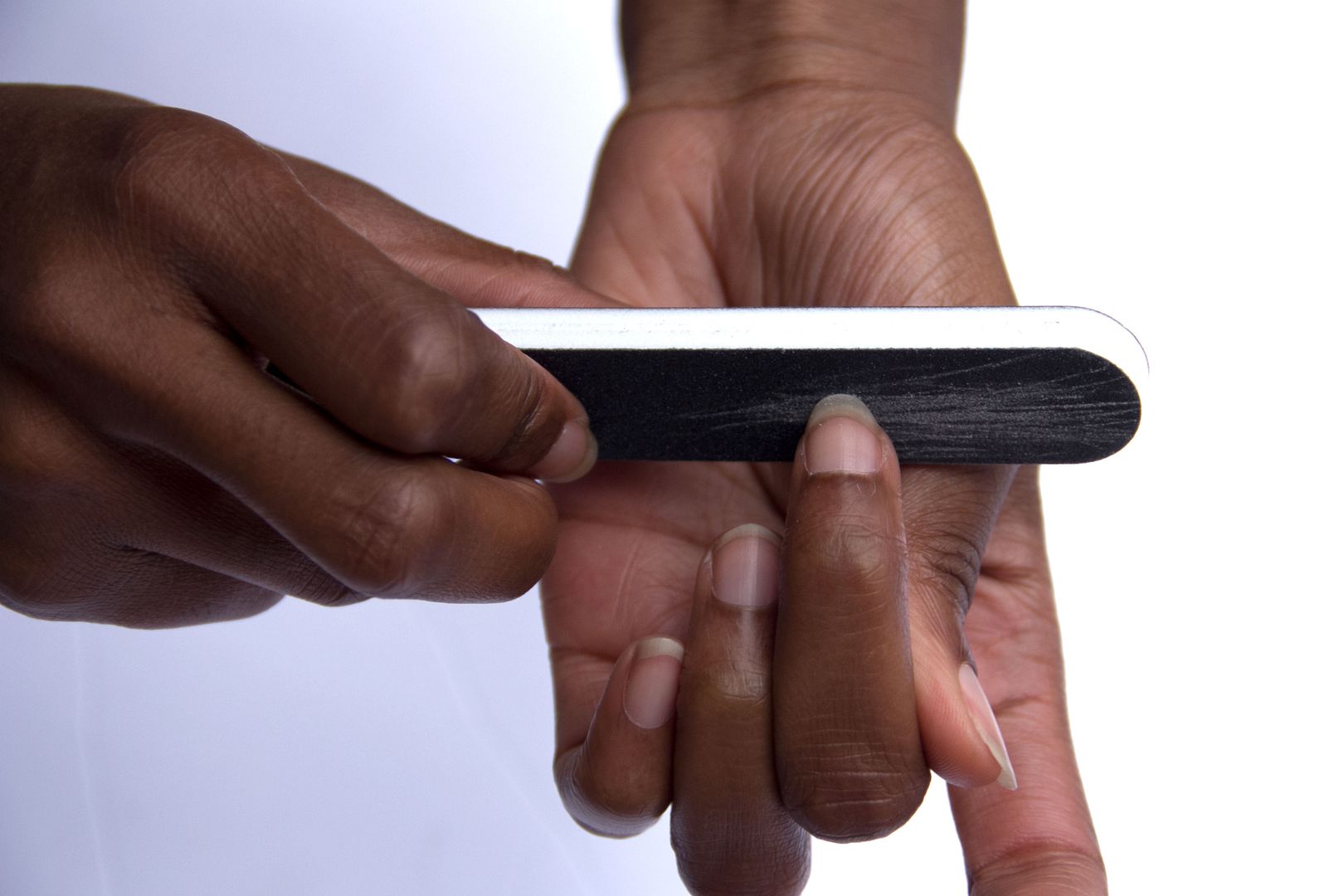 2. Care for your cuticles. I personally love the SolarOil nail and cuticle conditioner due to the softening effect it has on my cuticles. I recommend to avoid cutting the cuticles but instead push them back and keep them moisturized to avoid potential infections. I apply the oil daily to the cuticles.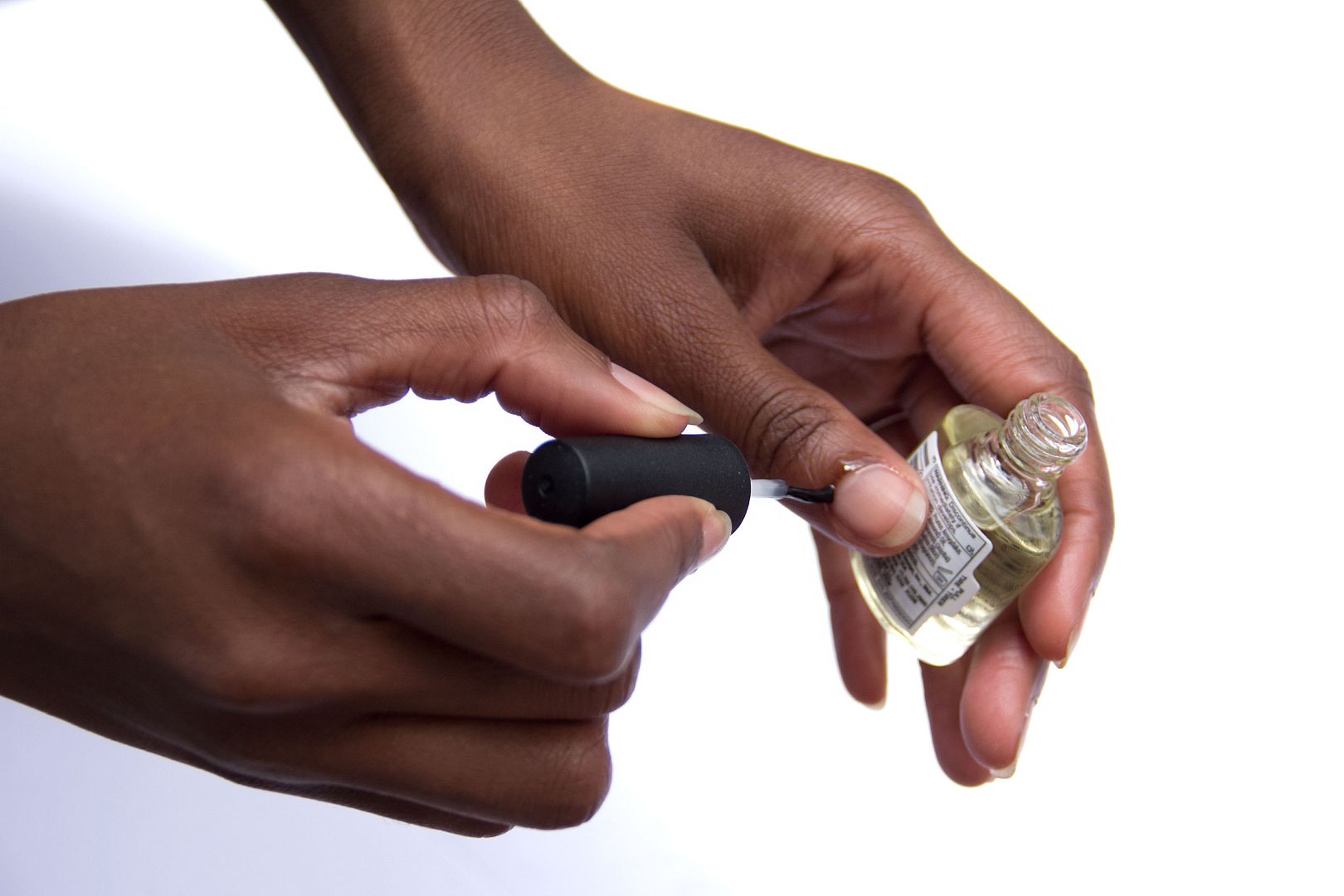 3. Before I apply my favourite nail polish, I apply Scrub Fresh ( nail surface cleanser) to clean the nail's surface before applying the nail polish. This helped the polish adhere to the nail bed as it removes excessive oil and dirt on the nail's surface. I then applied the CND Vinylux Weekly Nail Polish in my favourite color right now, Be Demure. I always do two coats to achieve a richer color.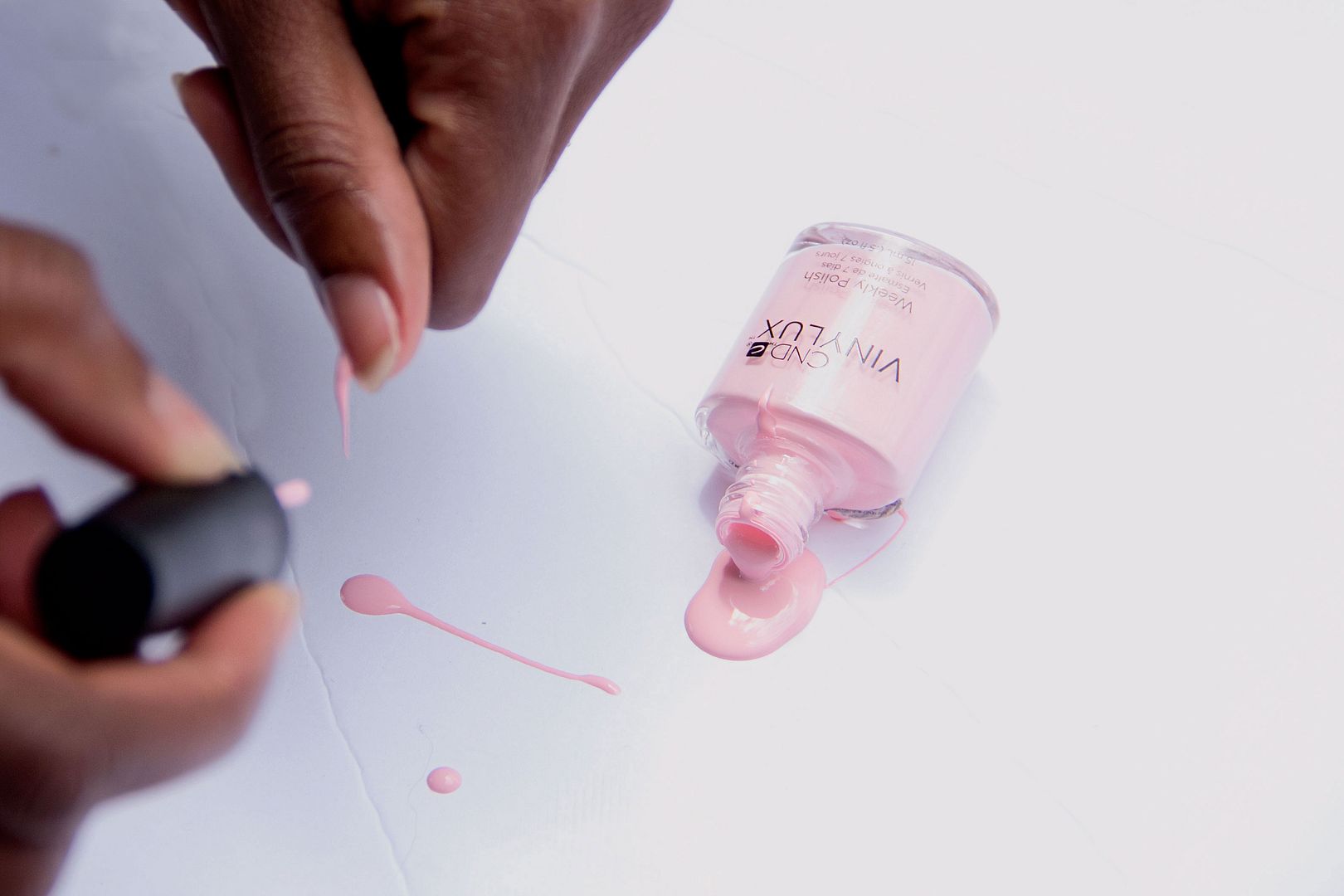 4. Lastly, I apply the CND Vinylux Weekly Top Coat, which allows the nail polish to last longer and minimize chipping.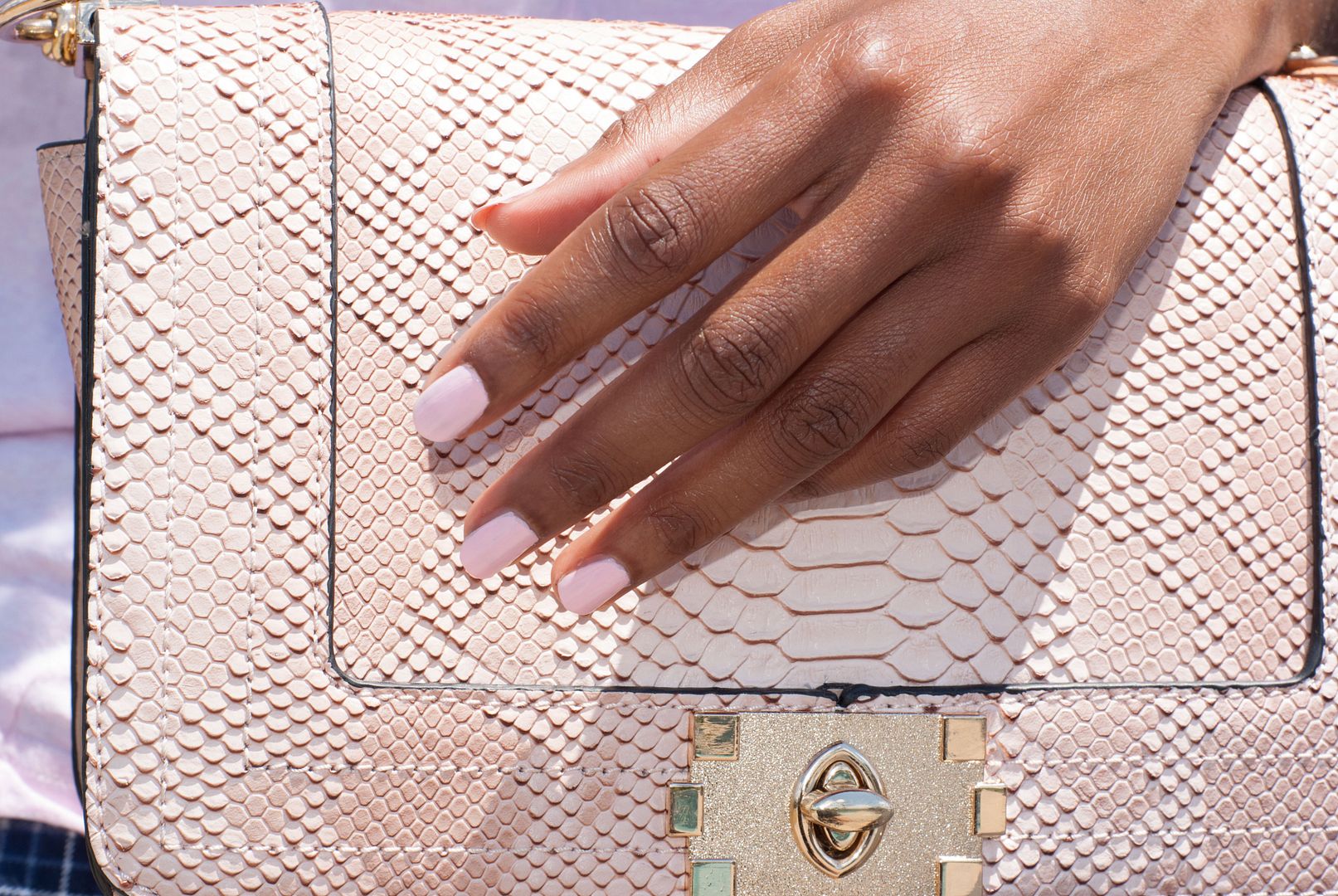 If you suffer from extremely brittle and weak finger nails or really rough cuticles I would recommend the two products below for additional treatment.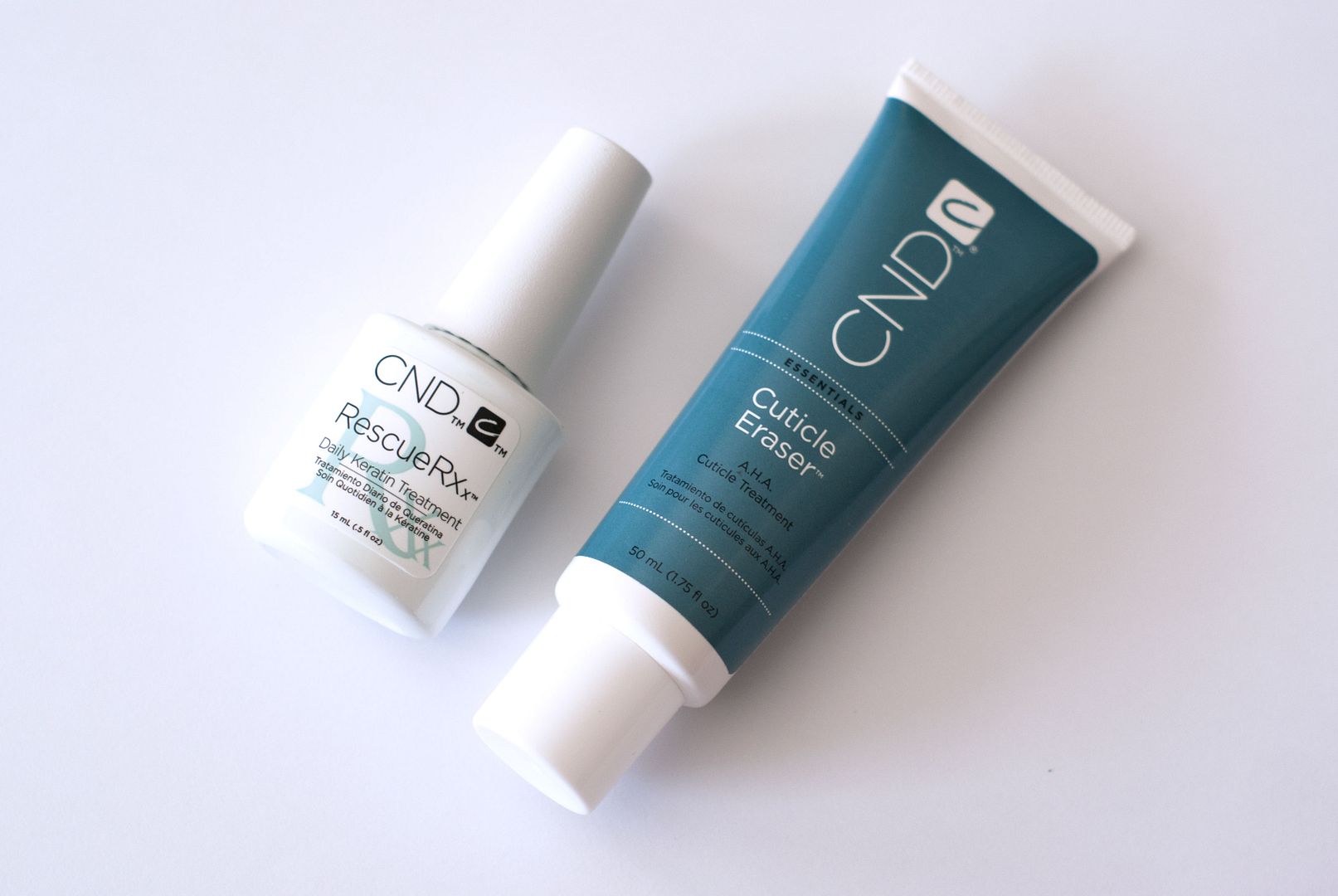 Try the CND Rescue RX daily keratin Treatment to help strengthen nails that are weak, damaged, and brittle. If you need to improve your cuticles I recommend the CND Cuticle Eraser with a blend of alpha hydroxyl acids to help mirco-exfoliate cuticles.
Hope you enjoyed the post
Until Next Time
Sincerely Miss J
How do you manage to care for your nails? Any Tips?
Stay connected and follow me on social media
Google + // Twitter // Instagram
Products c/o of CND however, all opinions are my own