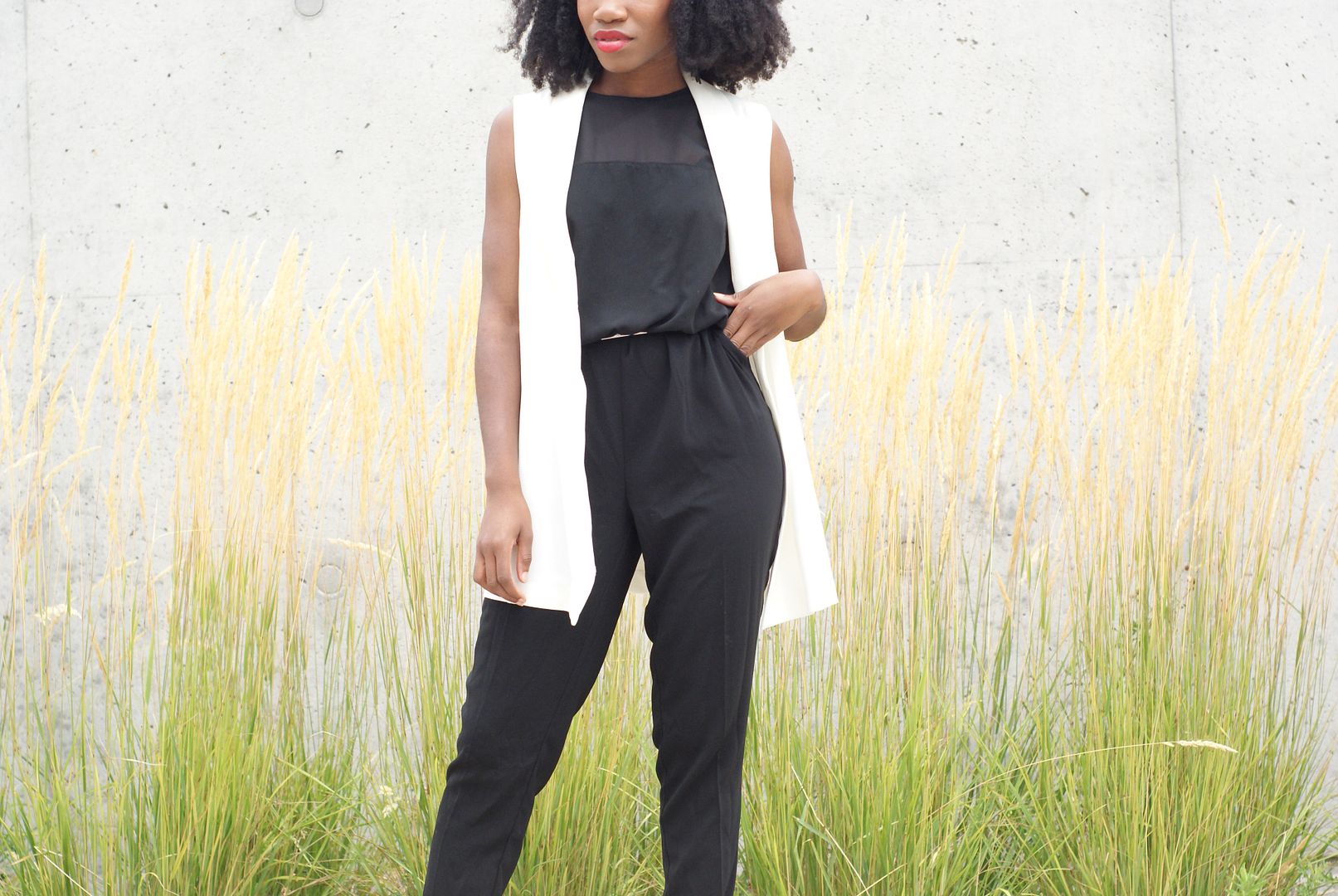 It's already mid September which means summer is slowly coming to an end. I'm sad but at the same time I'm secretly grinning because with cooler temperatures comes layering and some awesome autumn trends such as high waisted cropped trousers, suede, fringe, culottes, and flares, yes please!!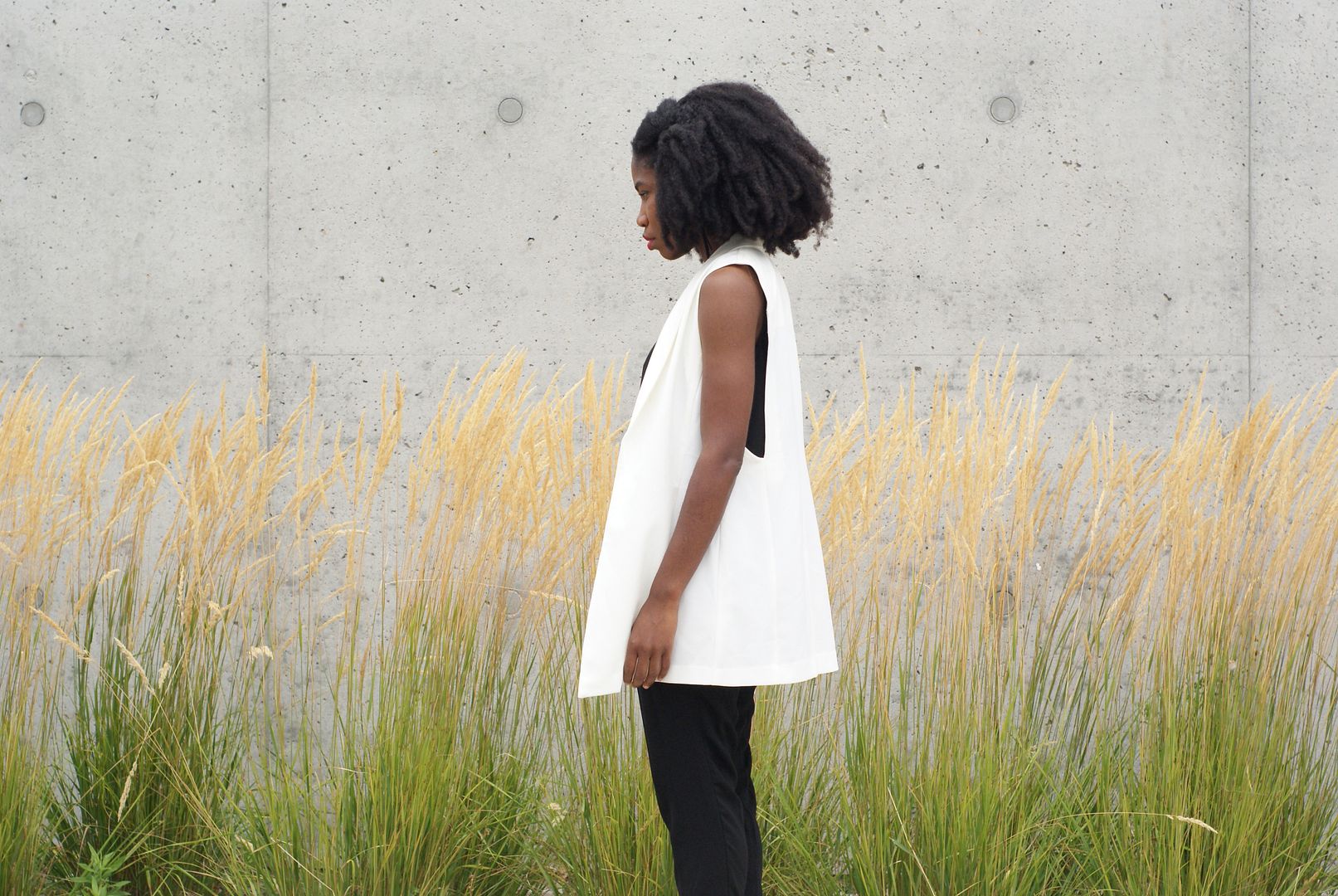 I've been missing in action from the blog because I took a short trip to New York City for some sightseeing and for a change in scenery.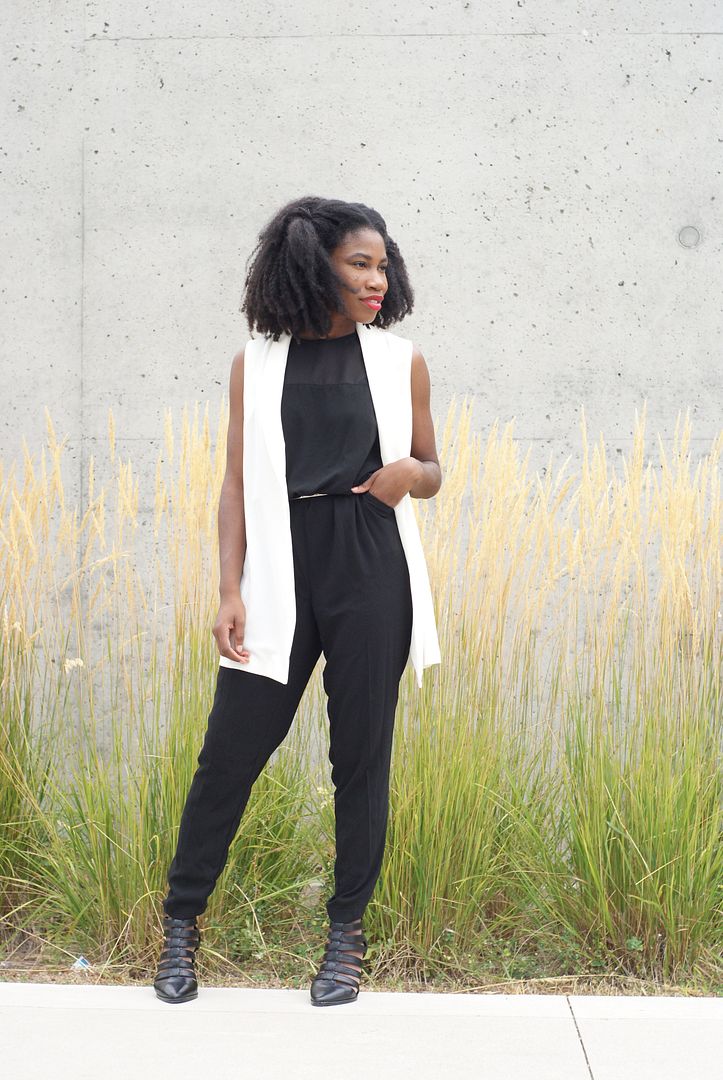 Today I'm going for a minimalist look, and going back to the basics with black and white.
Two things I wore like crazy this summer and that I am easily transitioning into cooler weather is this white vest and black jumpsuit. Why I love them 1) they were great buys, bringing the total price of this outfit to less than $50 ( head to toe), and 2) classics never go out of style so these pieces can be used and transitioned over many seasons for many years.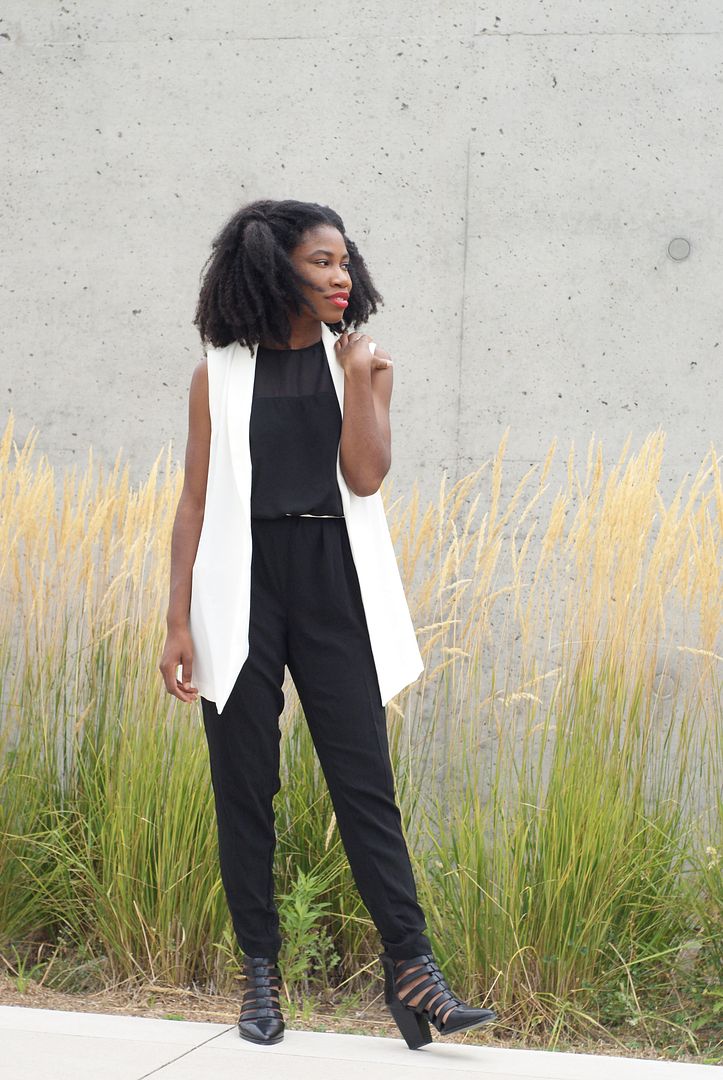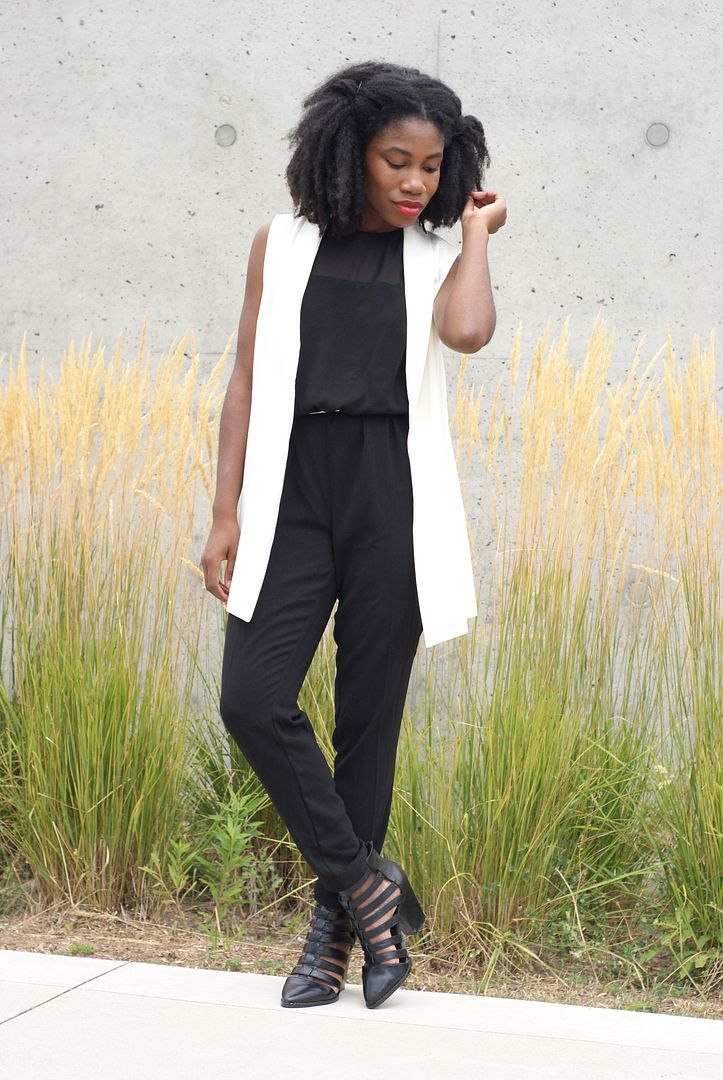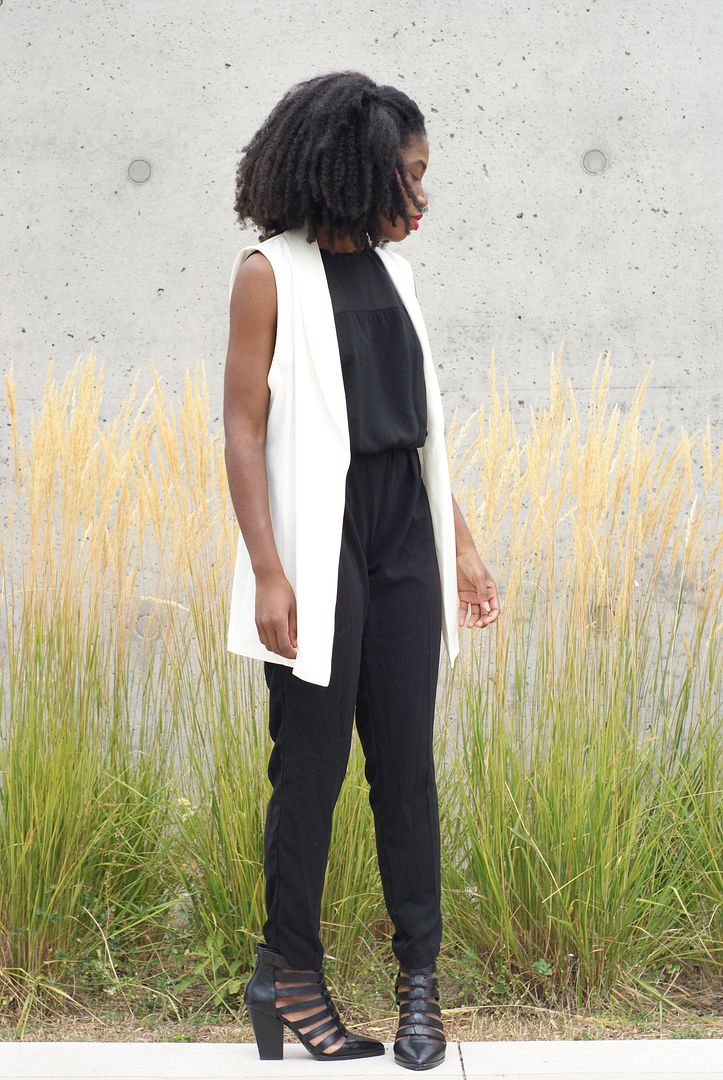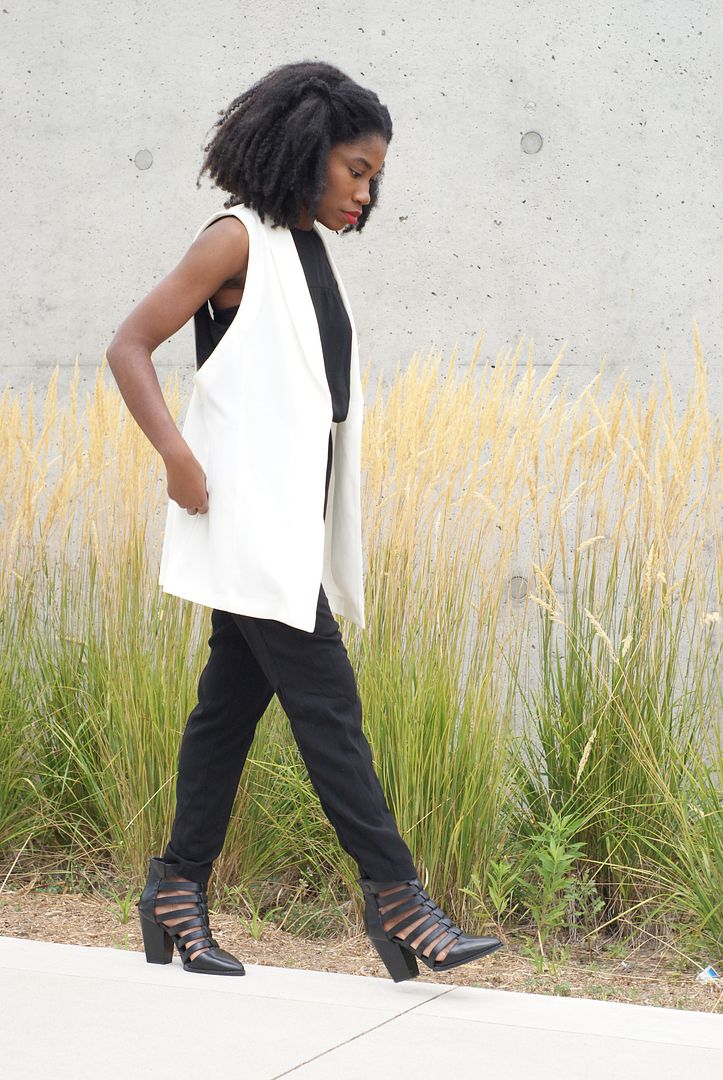 Photos By: Clover D
Hoped you enjoyed the post
Sincerely Miss J
What are some items that you are transitioning into cooler weather?
Outfit Information: Vest: Reitman's// Jumpsuit & Belt: Dynamite // Shoes: Winner's
Make sure you stay Connected