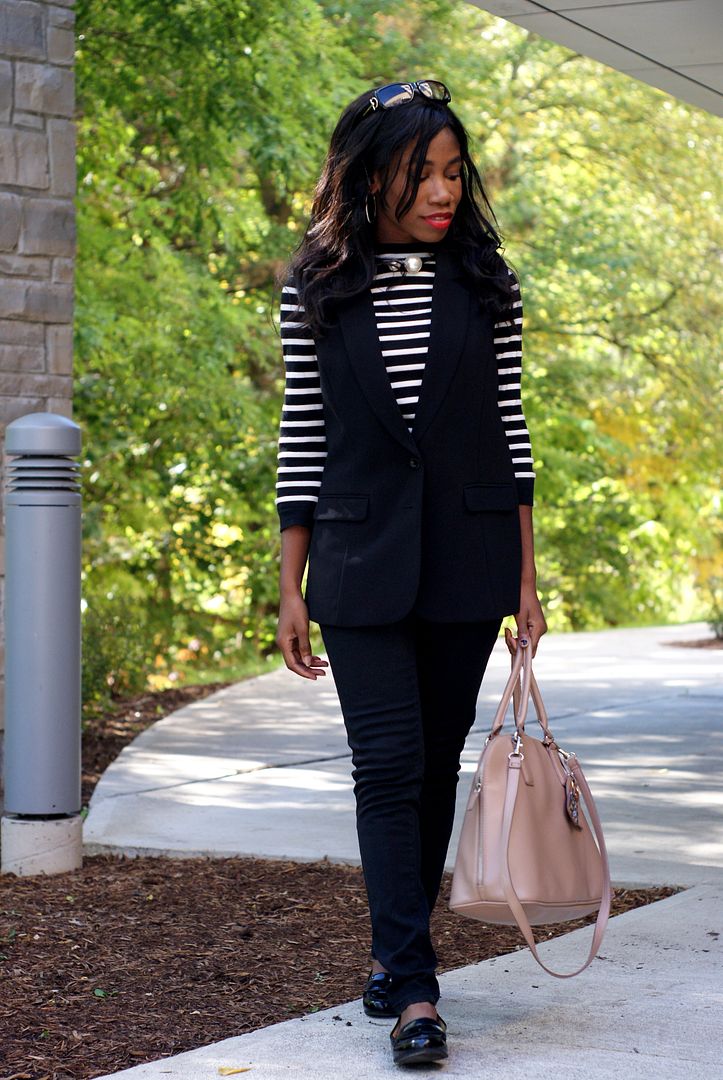 Anytime I get lazy or uninspired to come up with some sort of outfit, I find myself gravitating to white and black. It's simple but chic and effortless, and sometimes we often need something effortless during our busy days. The outfit is easy to reproduce and can be worn to various occasions.
My favourite piece in this outfit was the black vest that I purchased at Reitmans some months ago. It's one of my mother's favourite stores so when I spotted the goodies she brought home I had to make a trip myself. The store has really transformed into a really hip place to shop for causal and office wear in various sizes.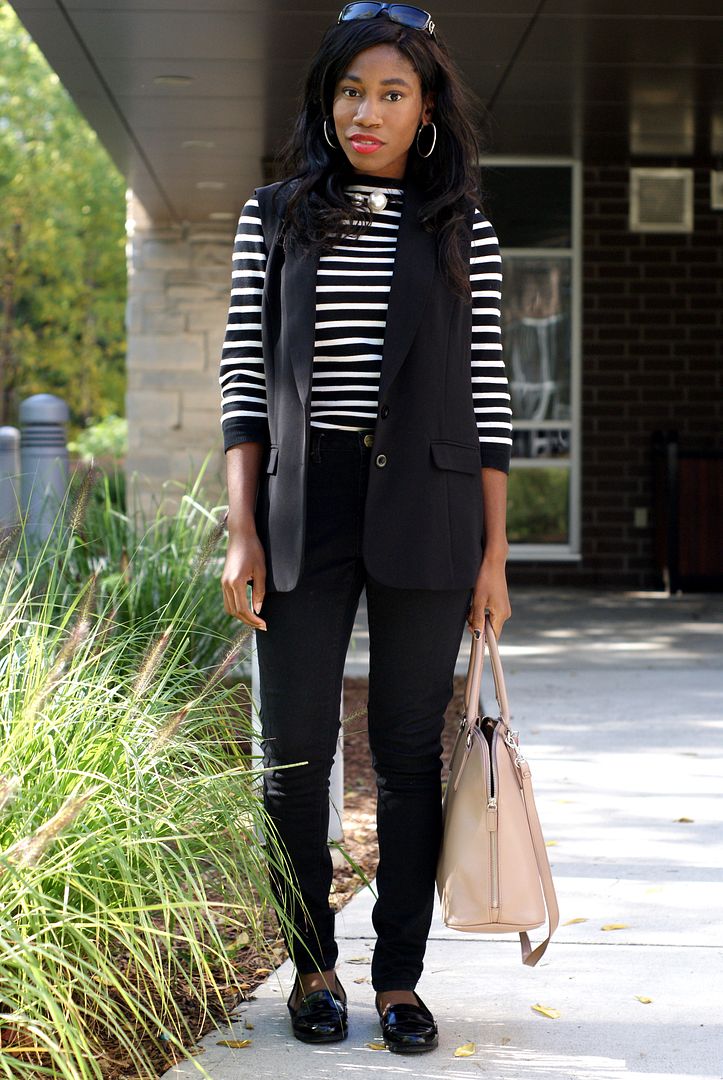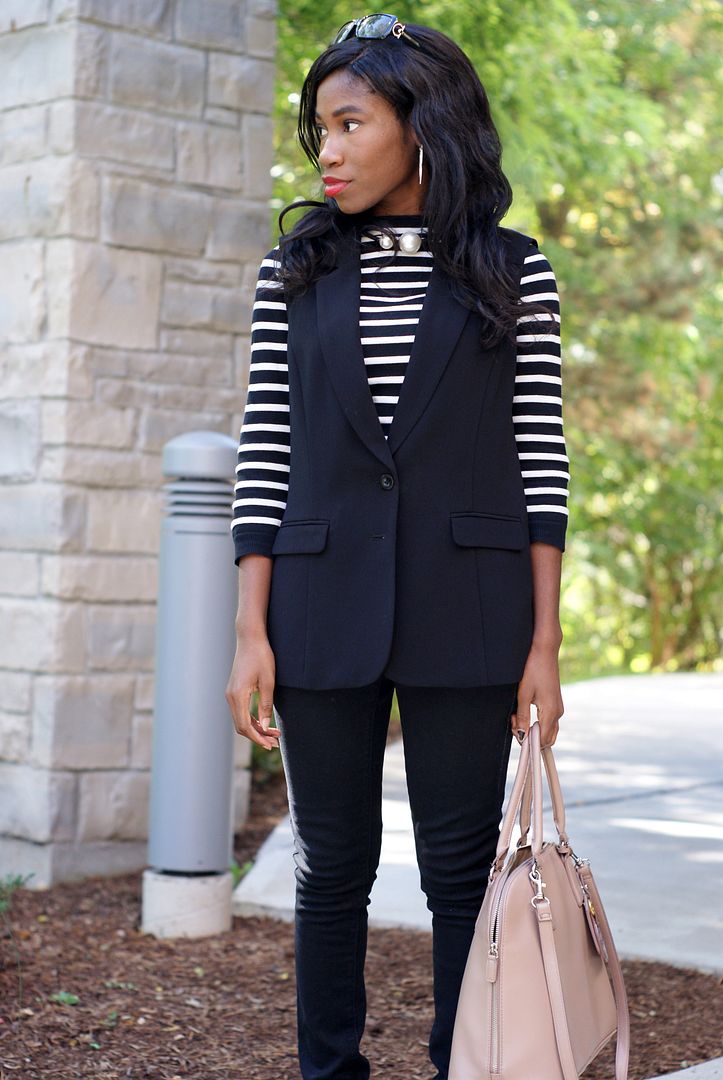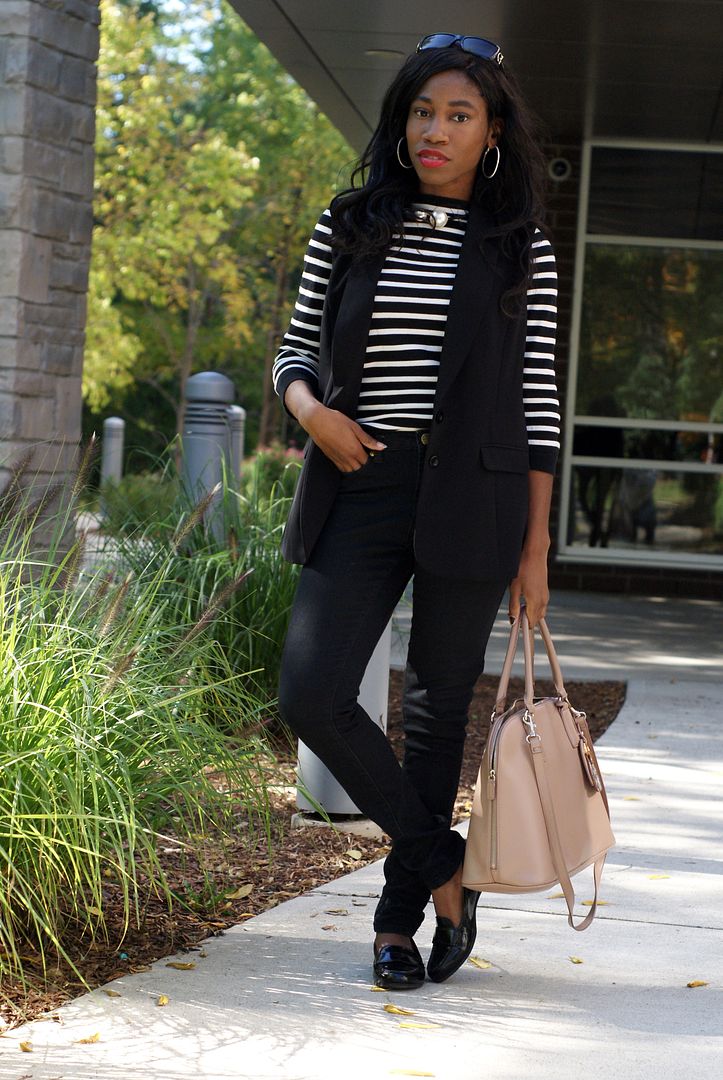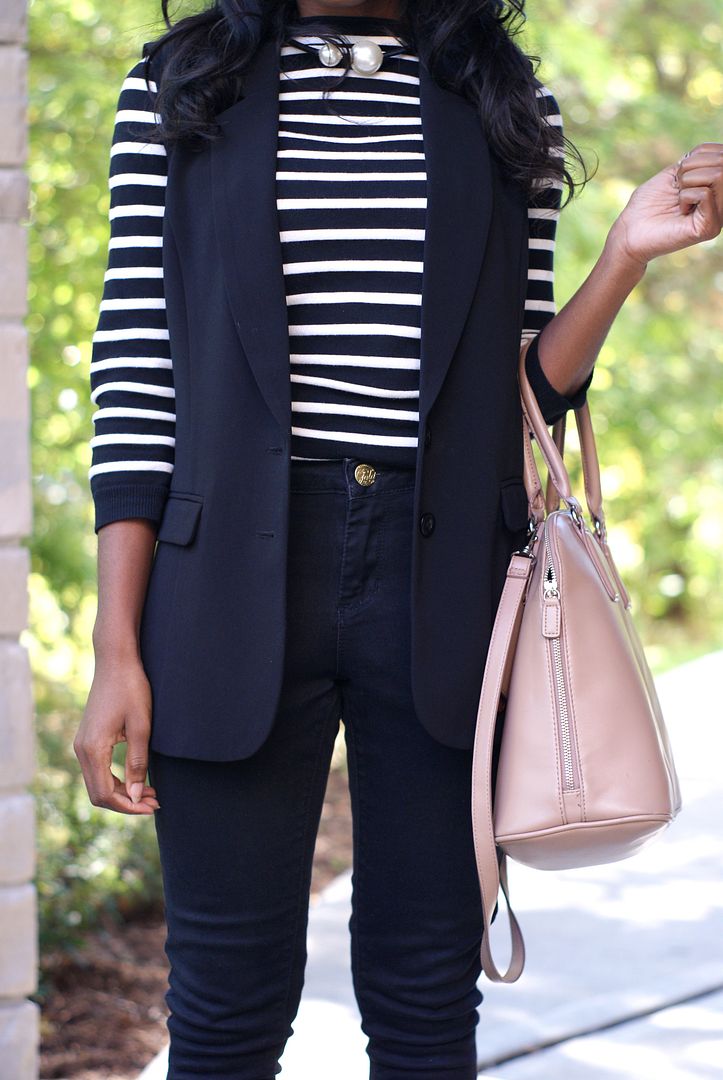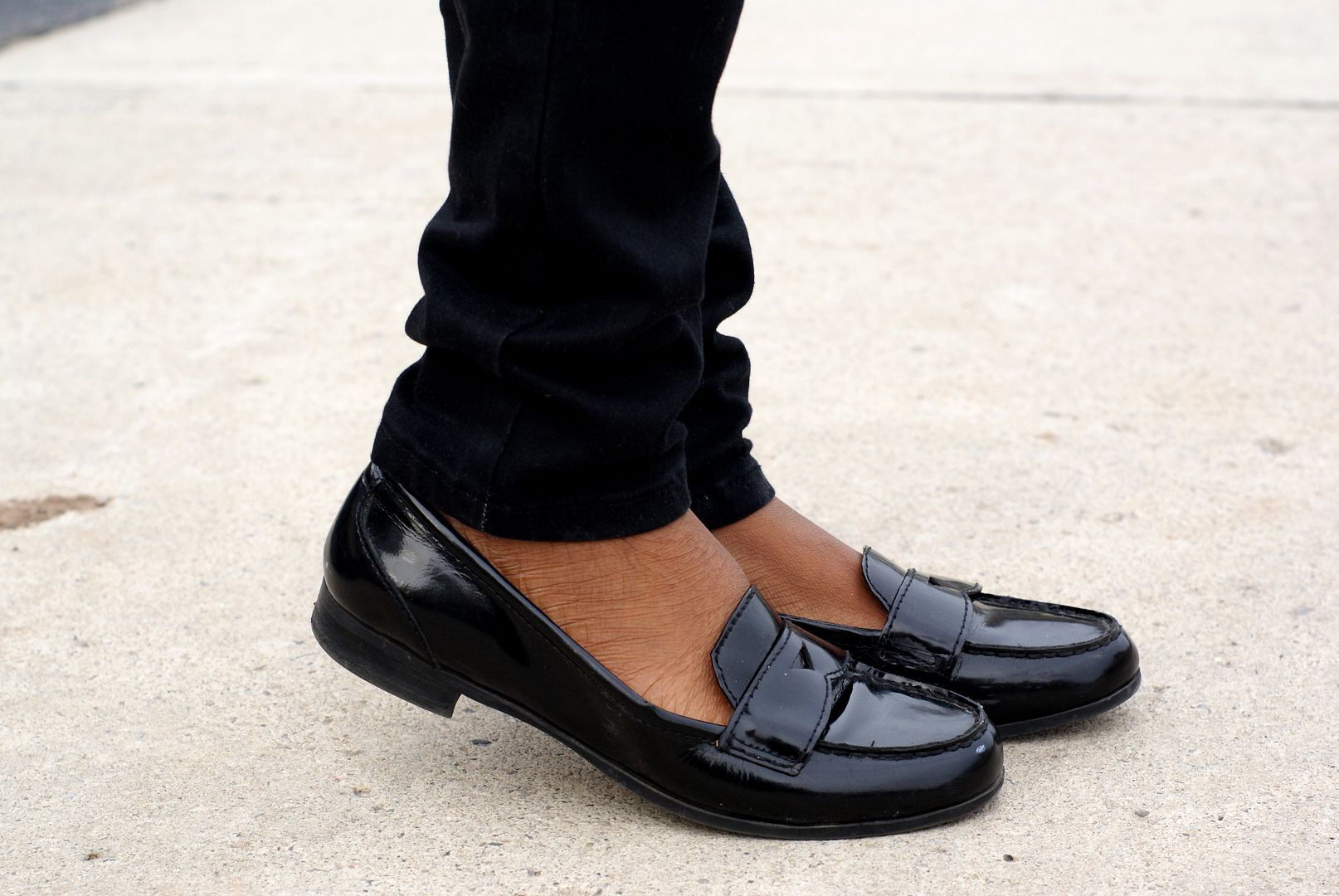 The weather has really taken a turn and it is now pretty cold from when
these pictures were originally taken. I'm crossing my fingers that I will
be able to continue to blog outfit posts by trying to find some great indoor locations around the city, or when the cold weather eases up a little. Stay Tuned!
Outfit Information:
Necklace: Ebay // Sweater: Joe Fresh, similar (here) // Vest: Reitmans, similar (here) // Pants: Thrifted // Loafers: Thrifted // Bag: c/o Express Clothing, similar (here)
Hope you enjoyed the outfit:
Sincerely Miss J
Stay Connected:
Google + // Twitter // Instagram