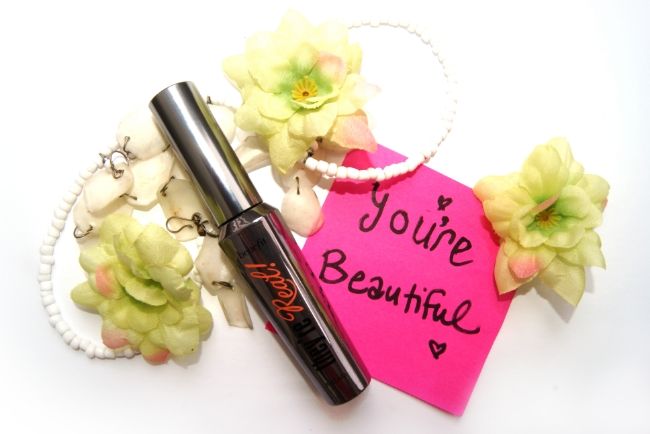 Mascara is an essential makeup tool
and is a must have in most women's makeup collection. For many years I have struggled to
find the perfect mascara. Although, I have used some really good ones in the past, nothing has kept me loyal to any one product. When I was unable to achieve longer and thicker eyelashes I
turned to growth agents. They either never worked or I had an allergic reaction to it and had to stop using it immediately. I also turned to fake eyelashes but found them uncomfortable to use on a daily bases, and too excessive for a day time
look. So, when I was given the opportunity to try Benefit Cosmetics They're Real Mascara, that I received in my swag bag at a fashion and beauty blogger
conference (Spark Sessions), I really had nothing to lose.
Declaimer: Although
I was given this product to try, this will be my honest review on this product.
What the product claims:
Lengthens,
curls, volumizes, lifts and separates eyelashes. Long-wearing formula that won't smudge or dry out. A specially designed brush reveals lashes you never knew you had!
My lashes:
I have semi-thick, extremely short, and curly
eyelashes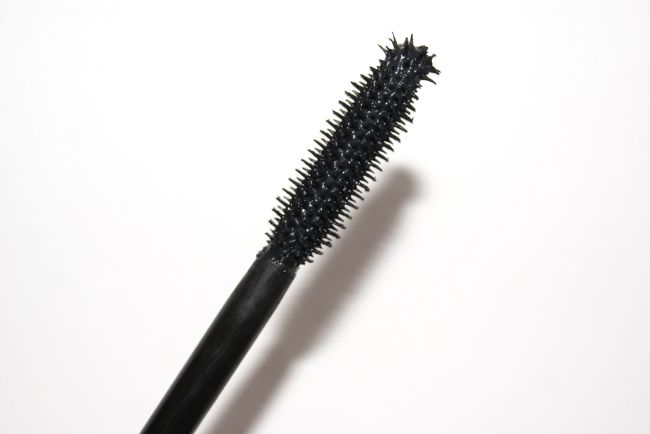 My impression & highlights:
1. I love the application brush, it
allows for easy application and makes sure all my lashes are coated with the lash formula
2. I experienced minimal clumping
3. It lengthened and volumized
my eyelashes making them appear more visible
4. I cannot speak on its curling effect
if you have naturally straight eyelashes, because my eyelashes are already very curly, but it did enhance my curl
5. It stays in place pretty much all day and does not easily smudge
6. Use a good eye makeup remover to
remove the product, because all of the product does not come off easily, which is the reason why it stays on all day. I remove the product every night with no breakage to my eyelashes.
7. It applies on wet, and will feel wet initially
but dries quickly
8. The skin around my eyelids are extremely senstive. I was happy that I did not experience any type of allergic reactions with this product like eyelid swelling or itchiness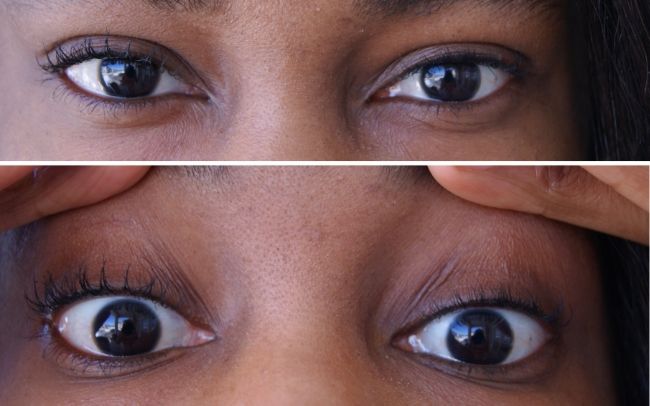 Can you tell a difference?
Overall, it's a great product and if
applied properly the mascara delivers what it claims to deliver, at least for
me. I apply it (one coat) and for the rest of the day it stays on,
from initial application to the end of the day.
*Hint, this is what my eyelashes looked like with one coat, if you plan to apply multiply coats, do it immediately and do not wait until it dries. You will most likely get increased clumping.
Product Volume:
8.5 g Net wt. 0.3 oz or sample size available 0.14 oz
Product Availability:
Online ,Shoppers Drug Mart, Sephora
Price: $29 + tax ( In US maybe cheaper), for sample size $12 +taxes
The price is my least favourite part about this product. It's a bit pricey, however when I do like something and it works for me I don't mind spending.
My apologizes everyone for disappearing, I was overwhelmed with all things school and work. Now, that both has settled down I will posting as usual. Thanks for your continued support!
Have you tried this product before? What do you think of it? Any other suggestions for other good mascaras?
Until Next time,
Sincerely Miss J
Stay connected
Google + // Twitter // Instagram