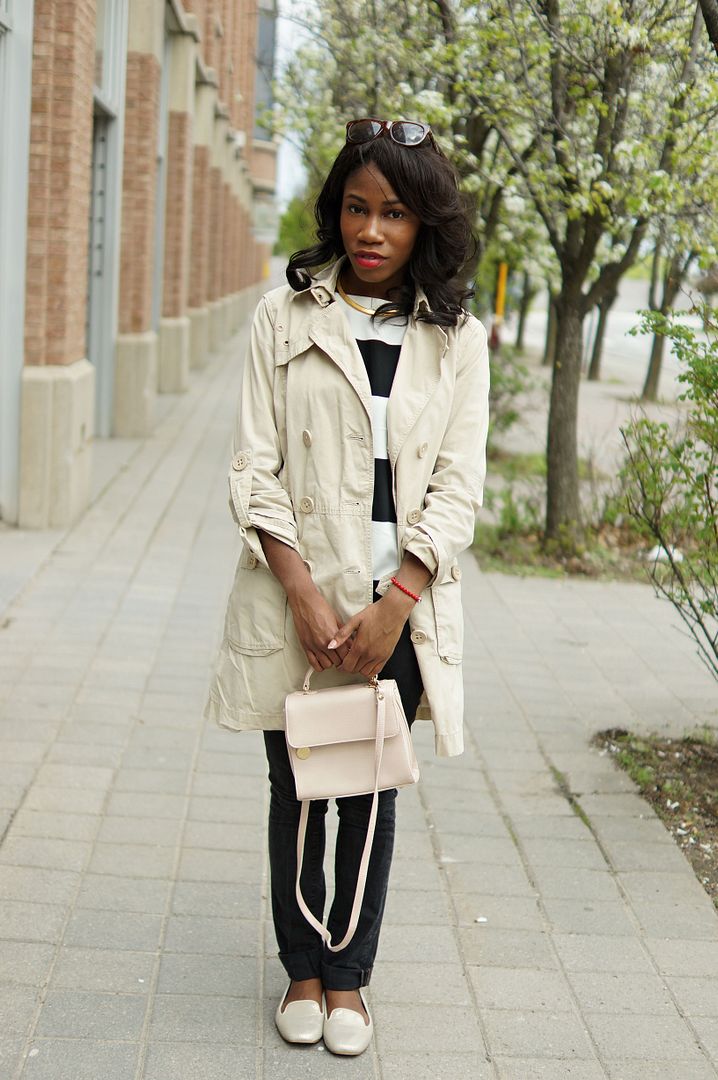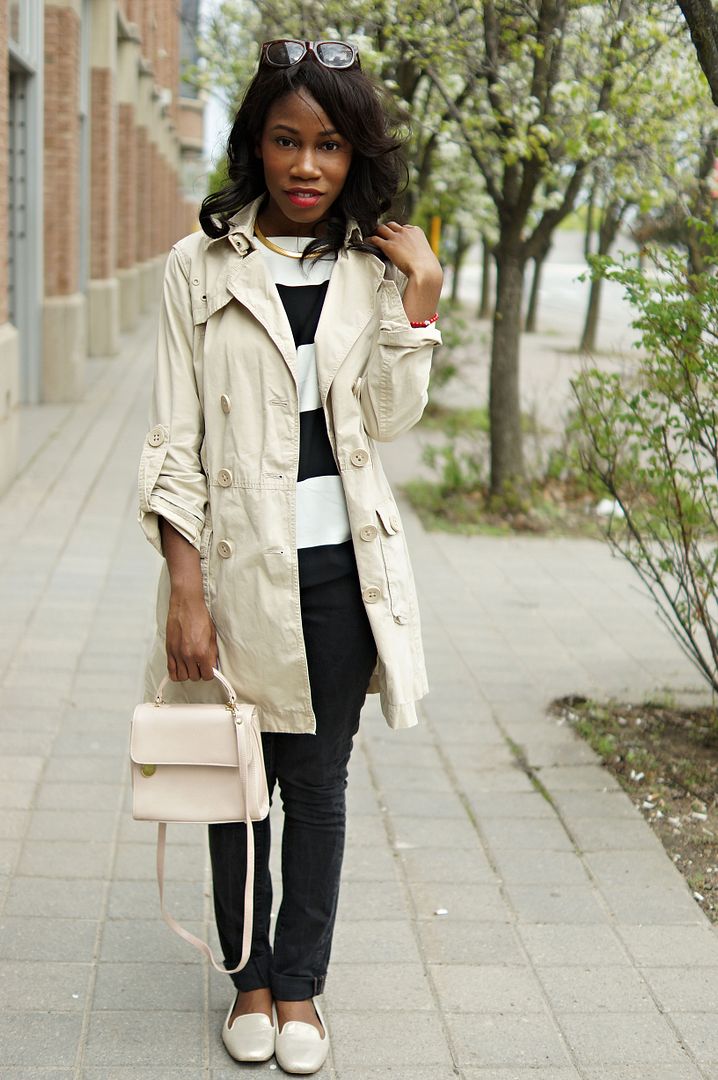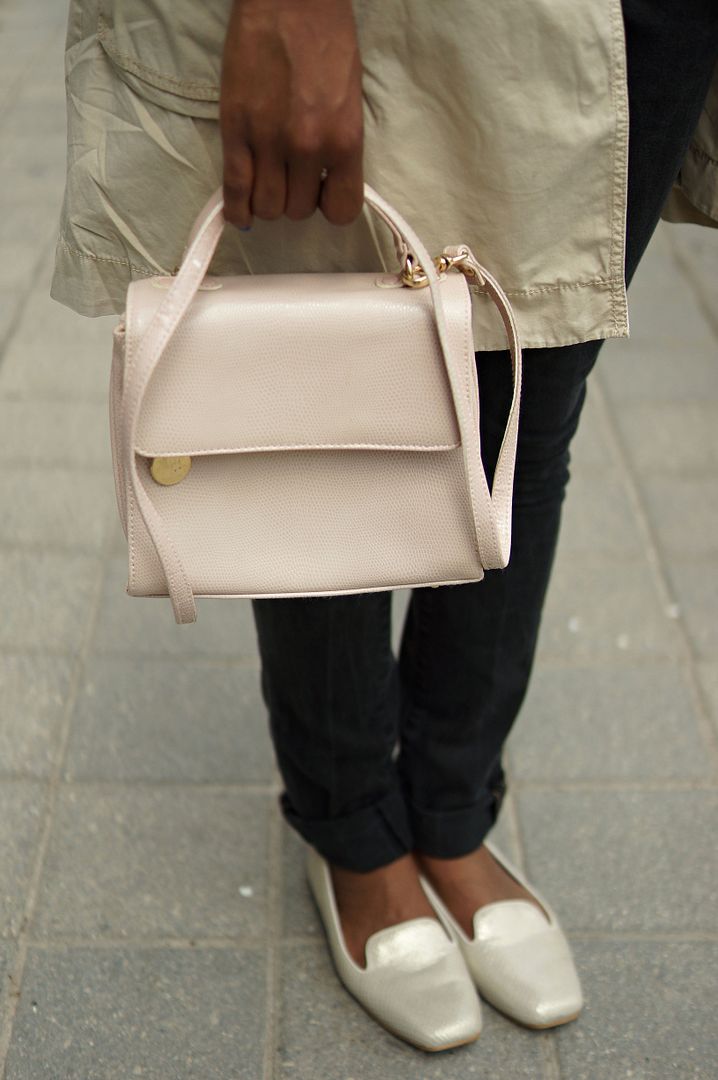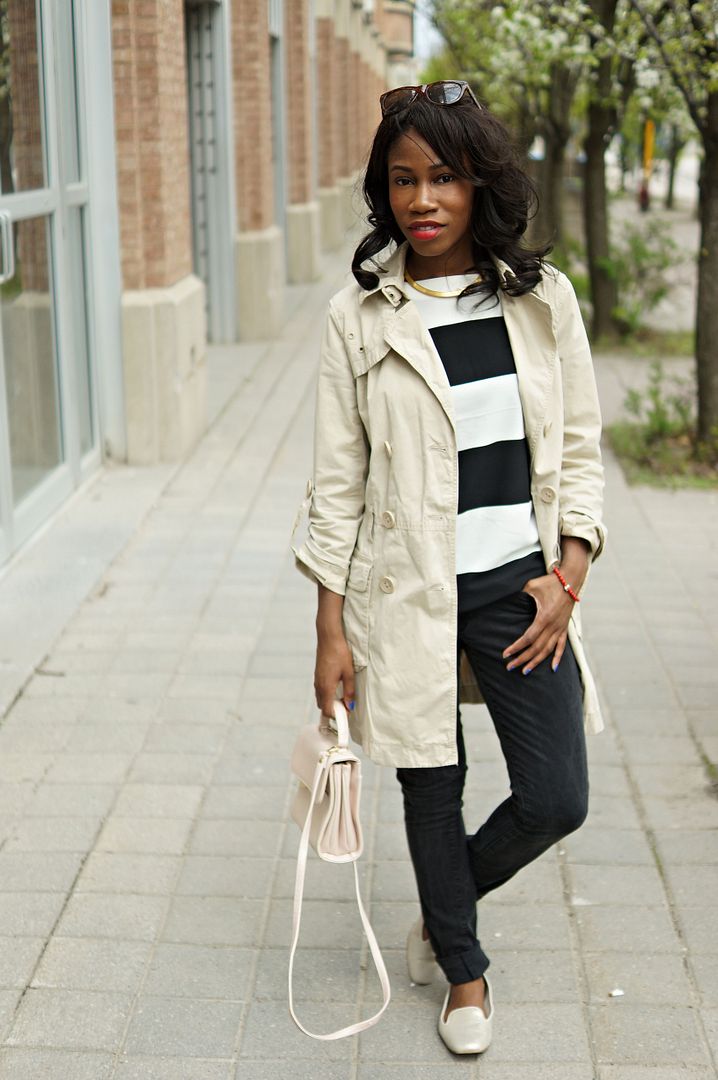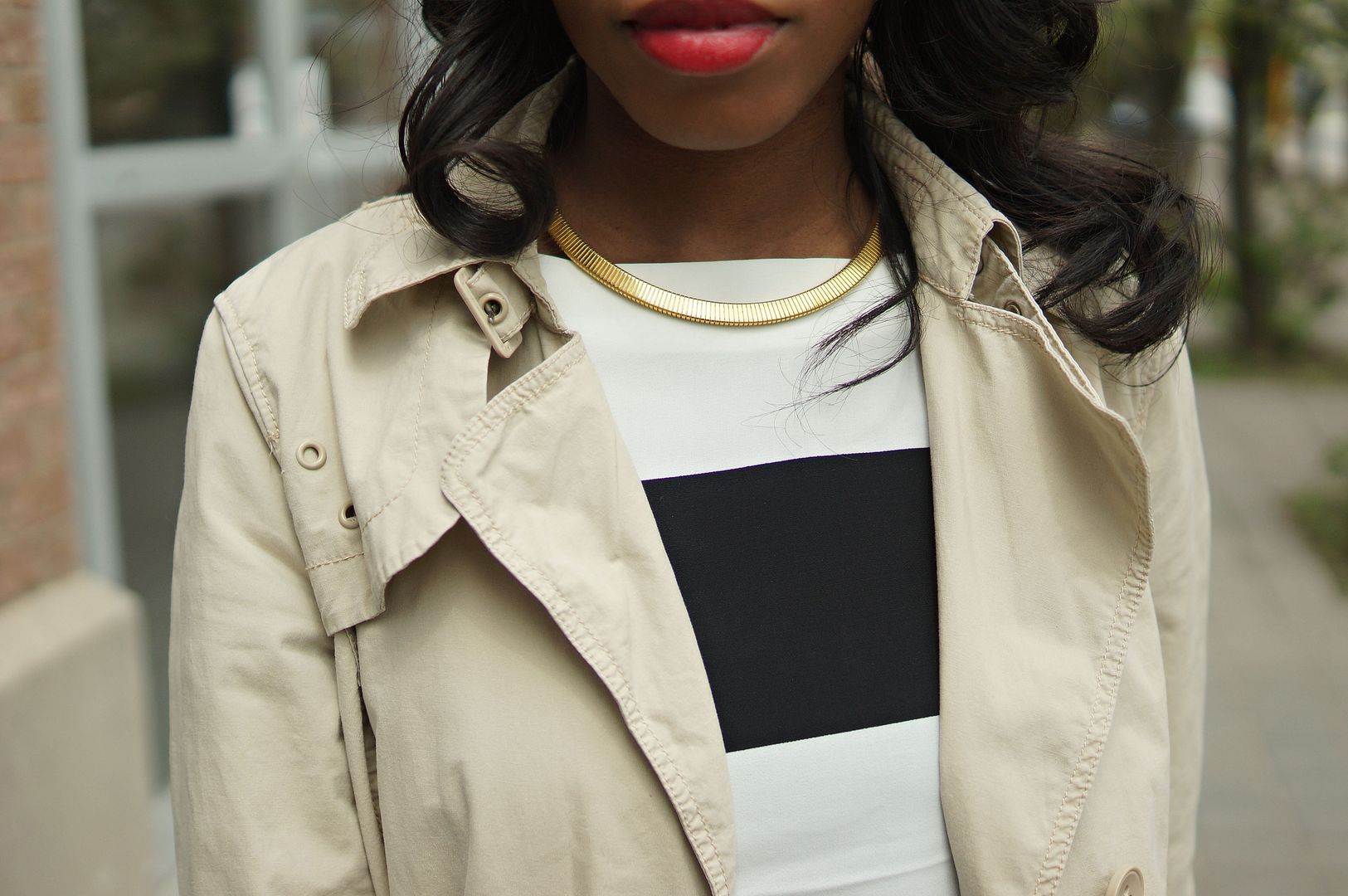 Although the trench coat is considered by many to be a basic and essential item, I have never owned one until recently. Upon seeing this coat, I figured that I might add it to my closet and perhaps sneak at least some wear out of it before the weather becomes too warm to layer. This coat, particularly, is lightweight and less structured than other trench coats that initially caught my eye. Its only downside is its tendency to wrinkle (at the bottom when sitting), however it will do for the time being.
Today's outfit is rather basic but I enjoyed wearing it; ideal to wear on a day of errand-running. While the colour palette is not overly spring like or summery, the black and white with a neutral khaki colour serves to create a causal yet polished look.
Absence indeed does make the heart grow fonder. I have been on an unintentional mini-break from the blog. I missed it tremendously and I'm happy to get back to posting. Unfortunately, last week was definitely a "workaholic" week–working endlessly and jumping from afternoon to night shifts, all while running around the city to attend numerous media events. Thanks for your support, guys. Hope you liked the post!
Until Next Time:
Sincerely Miss J
Do you own a trench coat? Do you wear trench coats?
Outfit Information:
Trench: Thrifted but love this one here and this one here// Shirt (actually a dress): Dynamite // Jeans: Thrifted // Shoes: Hudson Bay (Tahari) (old) // Bag: Thrifted
Let's Stay Connected
Google + // Twitter // Instagram