As of late I've been very picky in what I purchase now. I found my self shifting my buying habits to buying more basic classic pieces than buying trendy pieces. However, even with basic pieces I am also looking for items that I find charming and special.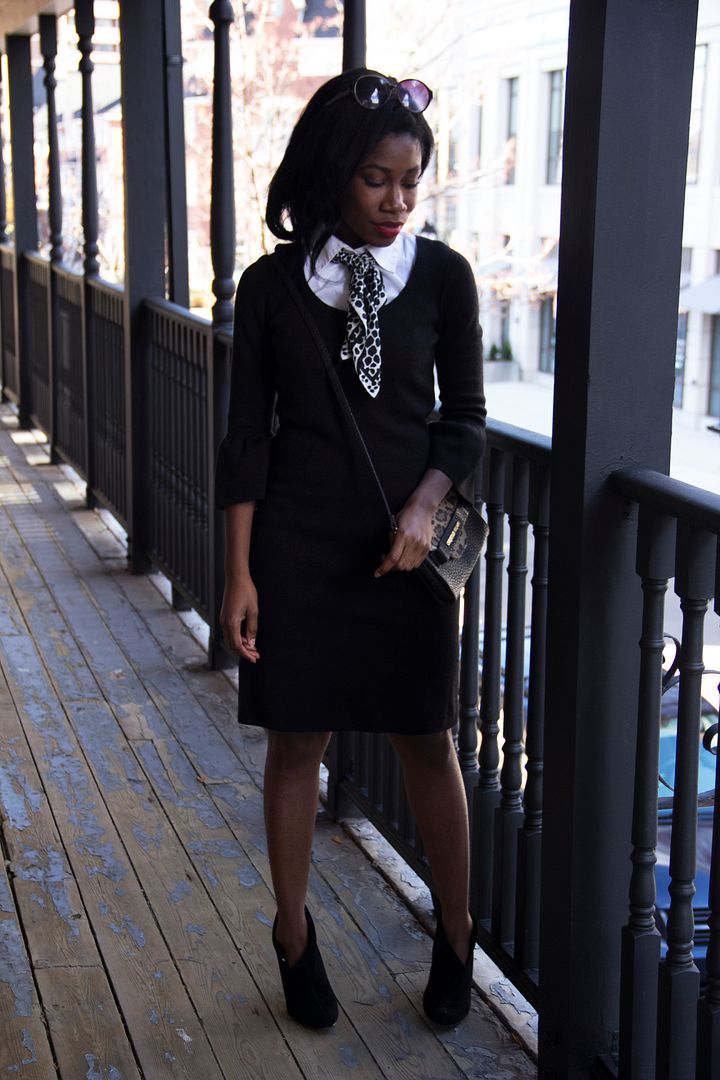 I would of never purchased this Ann Taylor dress if it was not for the bell sleeve detail. The detail on the sleeves takes this basic black knit dress into something special but it can still be worn for work and play for many years to come.
Because it was cooler I decided to layer the dress on top of a short sleeve white bottom up blouse and finished the look with a patterned black and white scarf.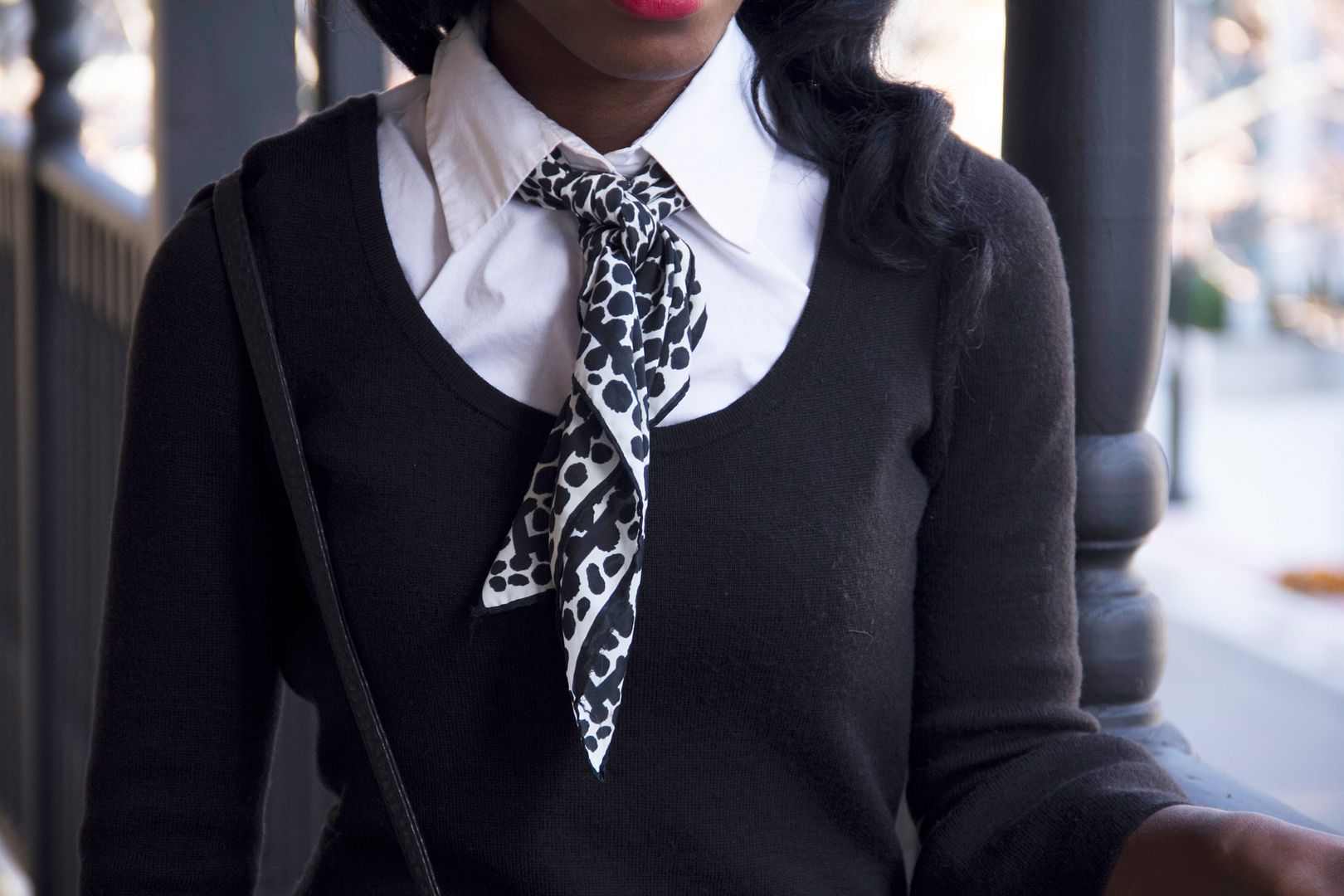 Photo by Carolina P
I want to give a shout out to the curious observer who happened to see us shooting on the street for these pictures. He yelled from on top of the balcony to come up and shoot up there, which went perfectly with the black and white.
Hope you enjoyed the post?
What do you think of the whole bell sleeve detail, and would you wear it?
Until Next Time
Sincerely Miss J
Outfit Information: Dress: Thrifted (Ann Taylor) // White Shirt: Reitman's // Boots: Nine West (old) // Scarf: Thrifted // Bag: Payless