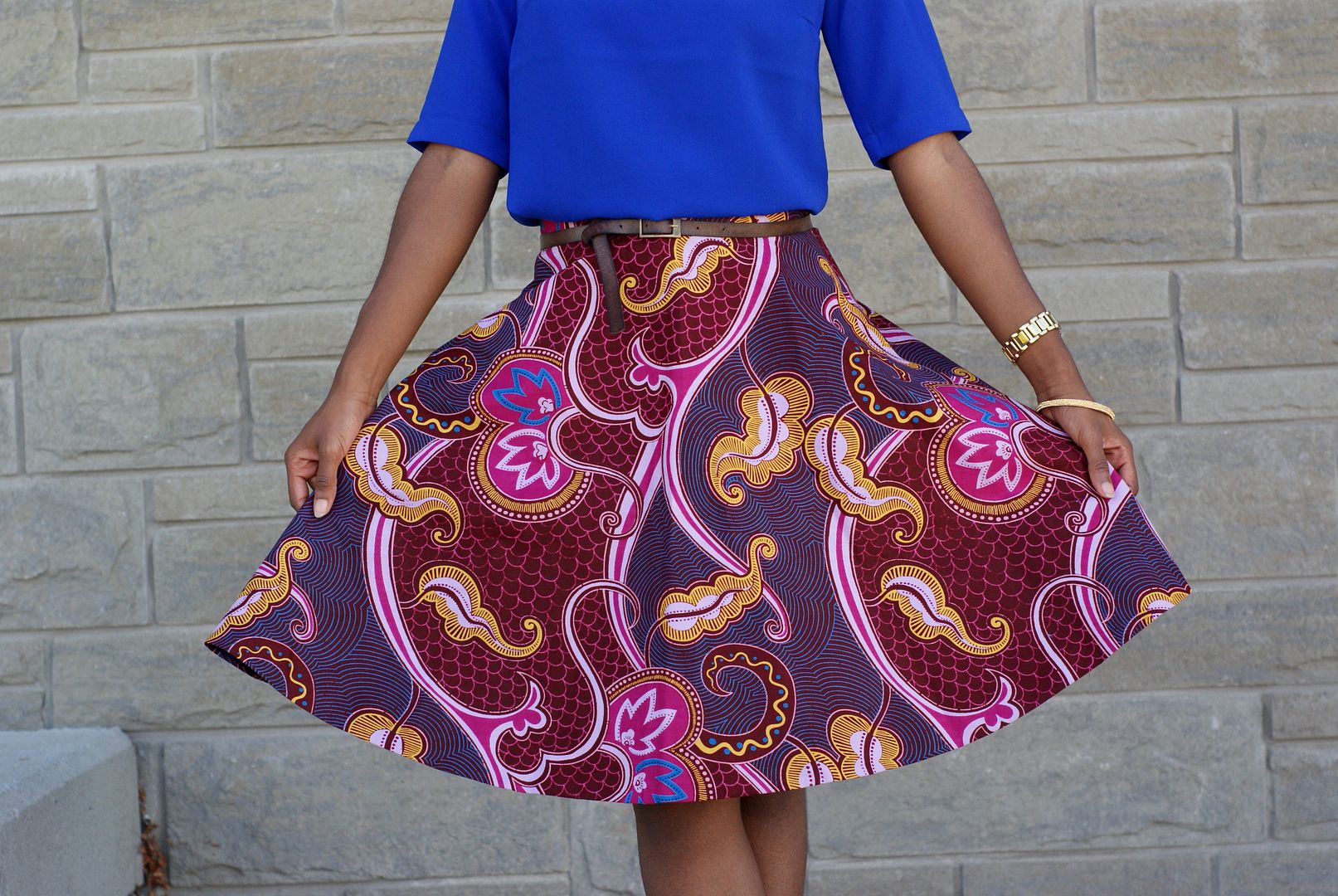 Yes I did it again! I picked up my cobalt blue shift
dress from a previous blog post (link here) and brought it back to life. This
time I paired it with this gorgeous AjePomaa
skirt from Kuwala, at first glance it seemed like an odd pairing.
However, with the subtle hints of blue in this skirt it was a perfect match.
We
are experiencing cool autumn weather here in Toronto so I was slightly chilled
during the shoot but forged on simply because I had to wear this skirt.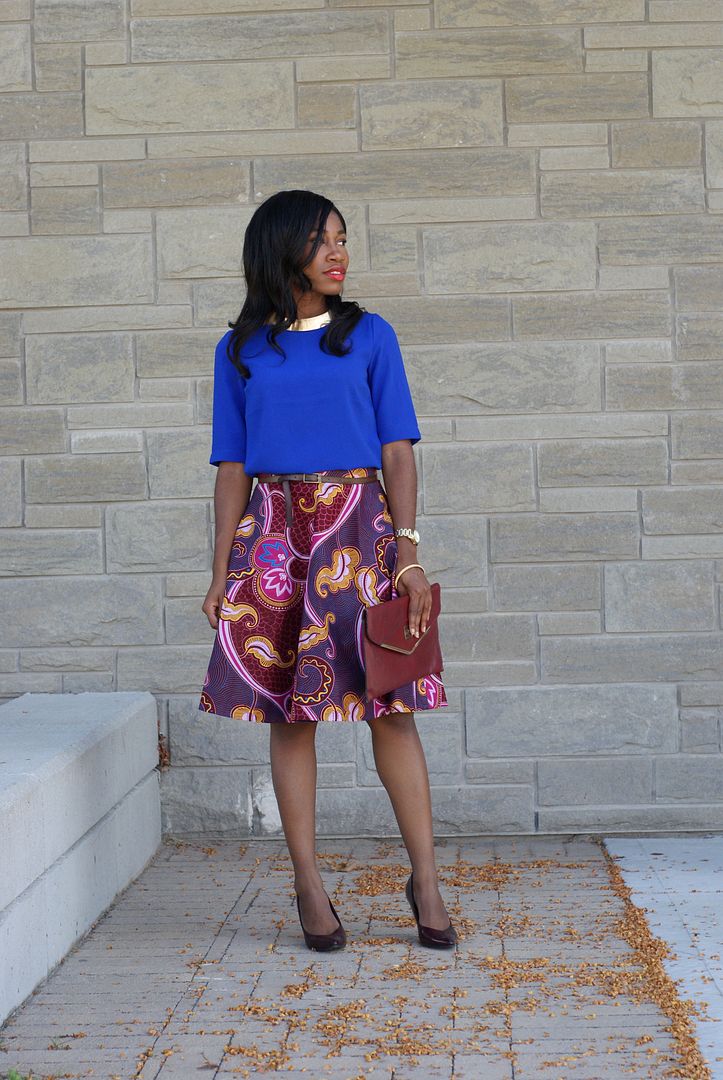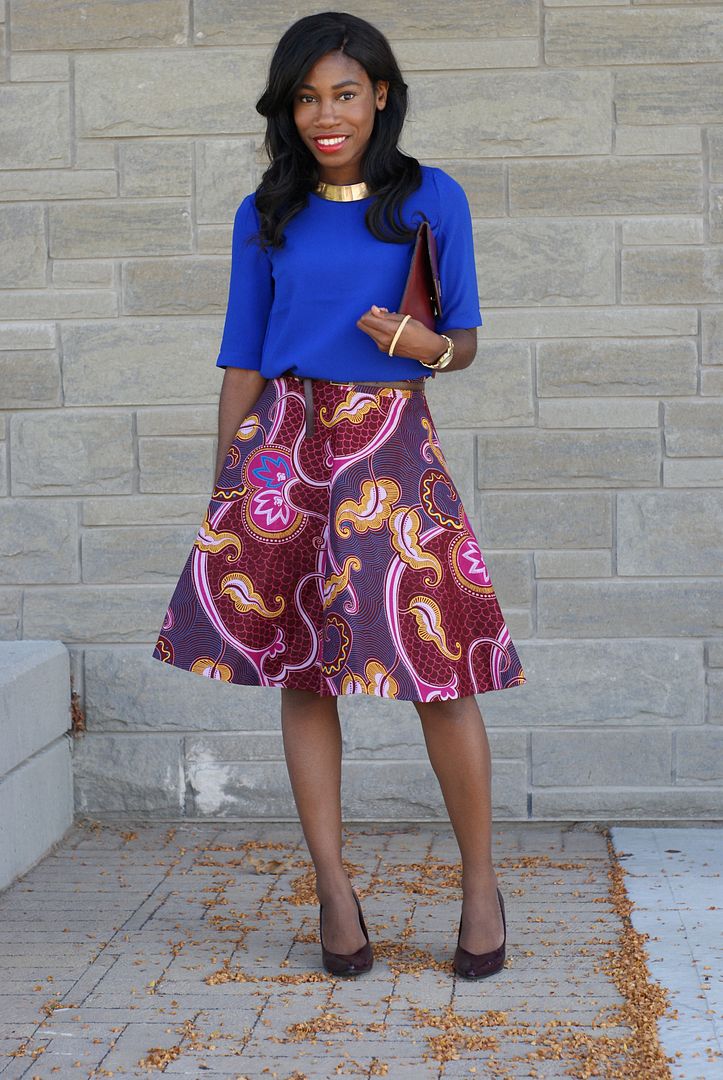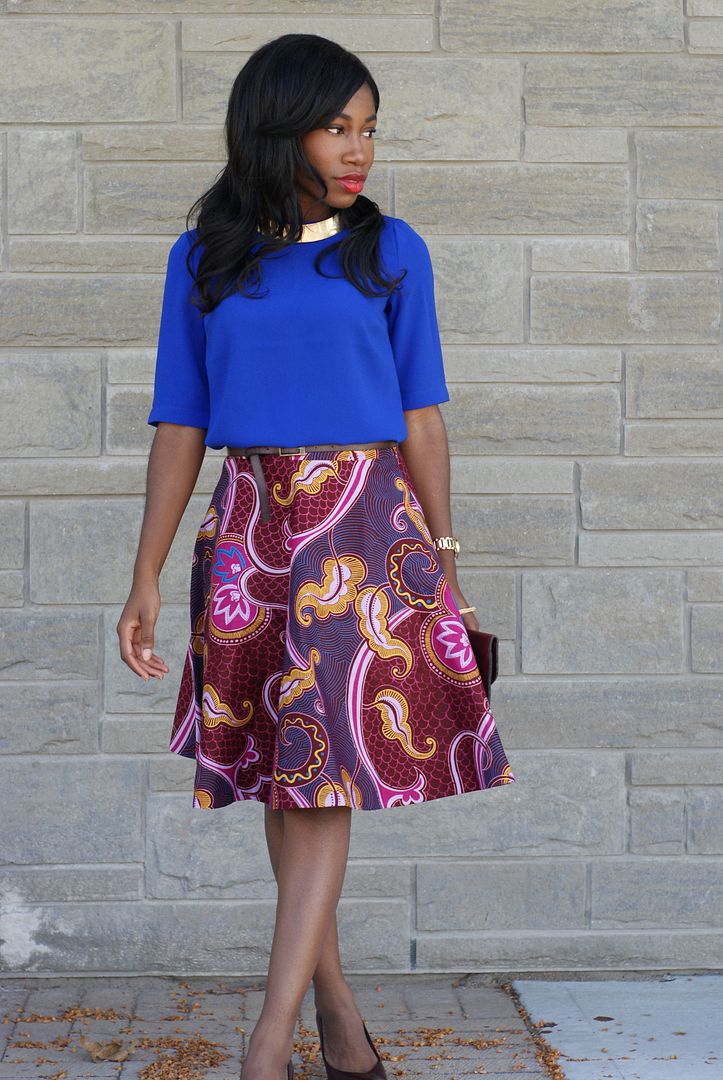 My burgundy heels and matching clutch complimented the
outfit well and kept the focus on the skirt.
Hope you enjoyed the post
Until Next Time,
Sincerely Miss J
Outfit Information: Dress/Top: Dynamite // Skirt: c/o Kuwala // Heels: thrifted // Clutch: thrifted // Necklace: Little Burgundy

Let's Stay Connected
Google + // Twitter // Instagram