"I'm leaving on a jet plane, don't know when I'll be back again". This week I'm heading to Los Cabos, Mexico for a much needed vacation. My girlfriend and I decided to leave the cold and grey skies of Toronto to celebrate her 30th birthday and me finishing graduate school. Please stay tuned for an upcoming vacation post.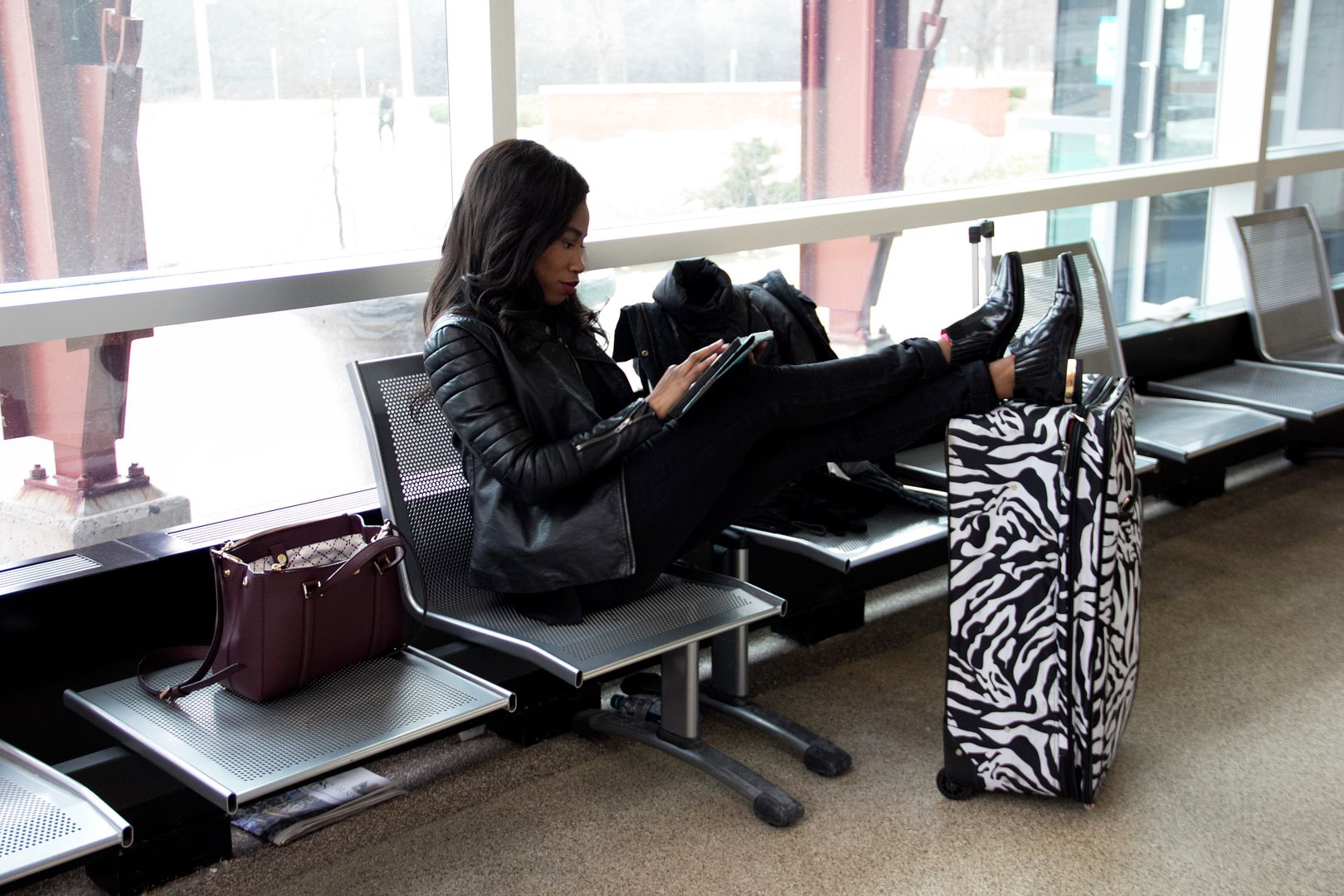 I'm a huge travel enthusiast and have done a modest amount of travelling during my lifetime. So, I thought that I would do something different and share with you my airport #ootd and my five airport fashion tips.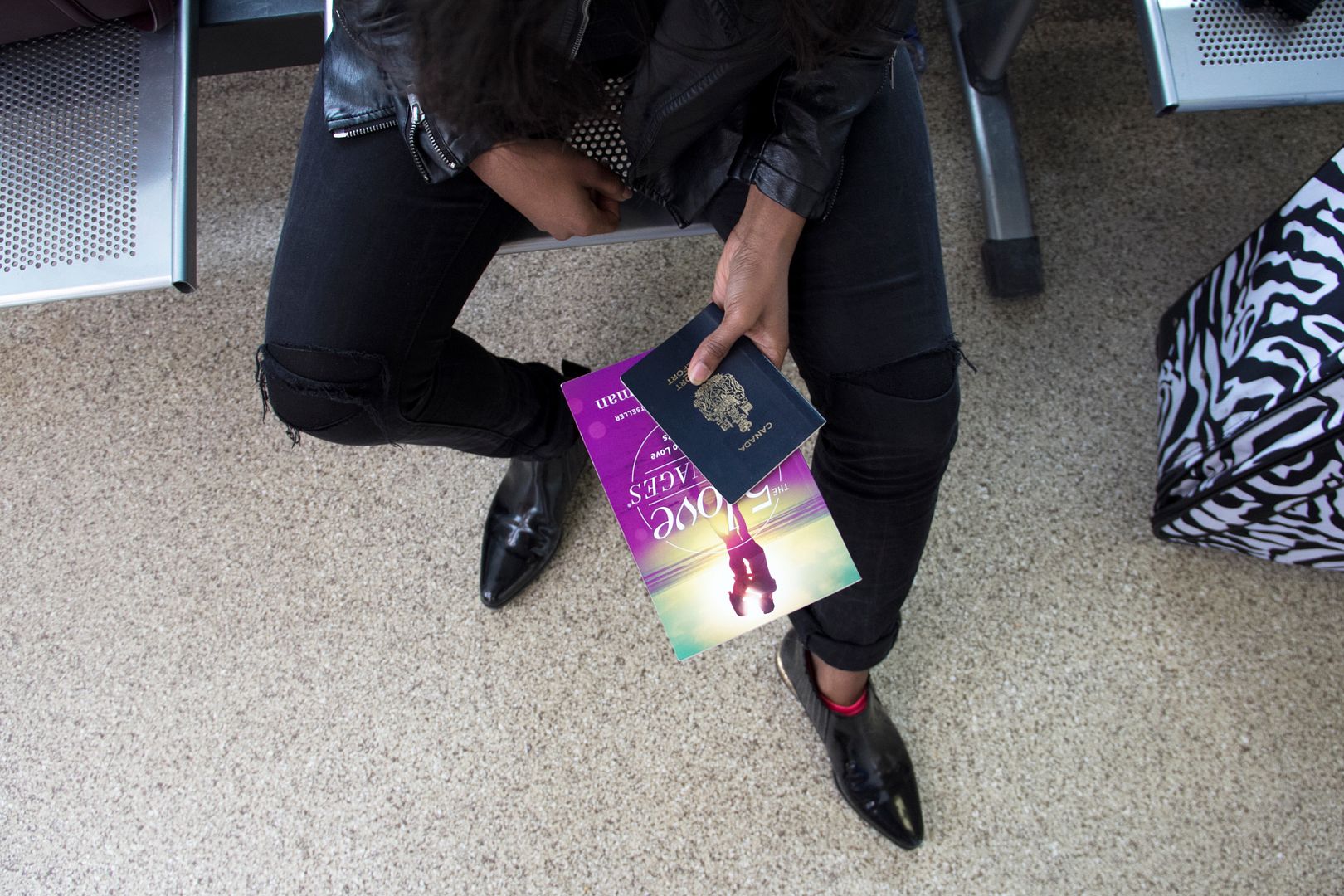 One of the important things to consider when travelling is being comfortable. I often travel comfortable but chic depending on where I am going and how long the flight is going to be. If the flight is under 5 hours I will opt to wear jeans, but one with stretch. However, if the flight is longer I will most likely wear leggings. I also avoid travelling with a bulky jacket especially if I am heading somewhere hot and I don't need it. I would rather layer and layer some more. This is just in case the airport is cold or if the plane is freezing.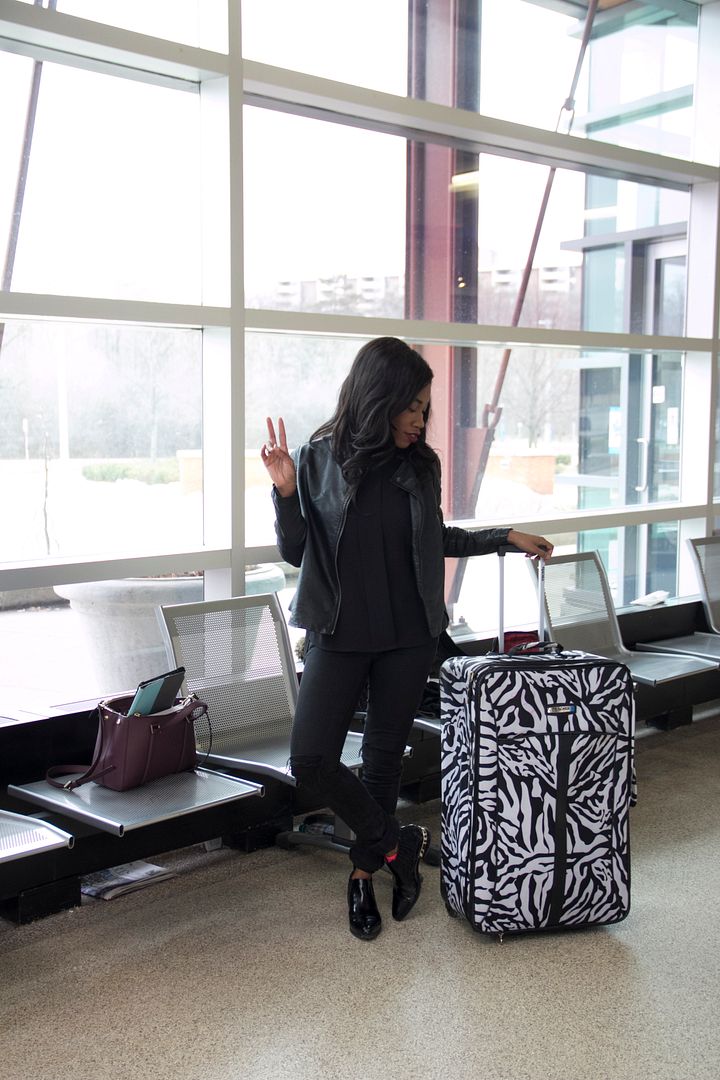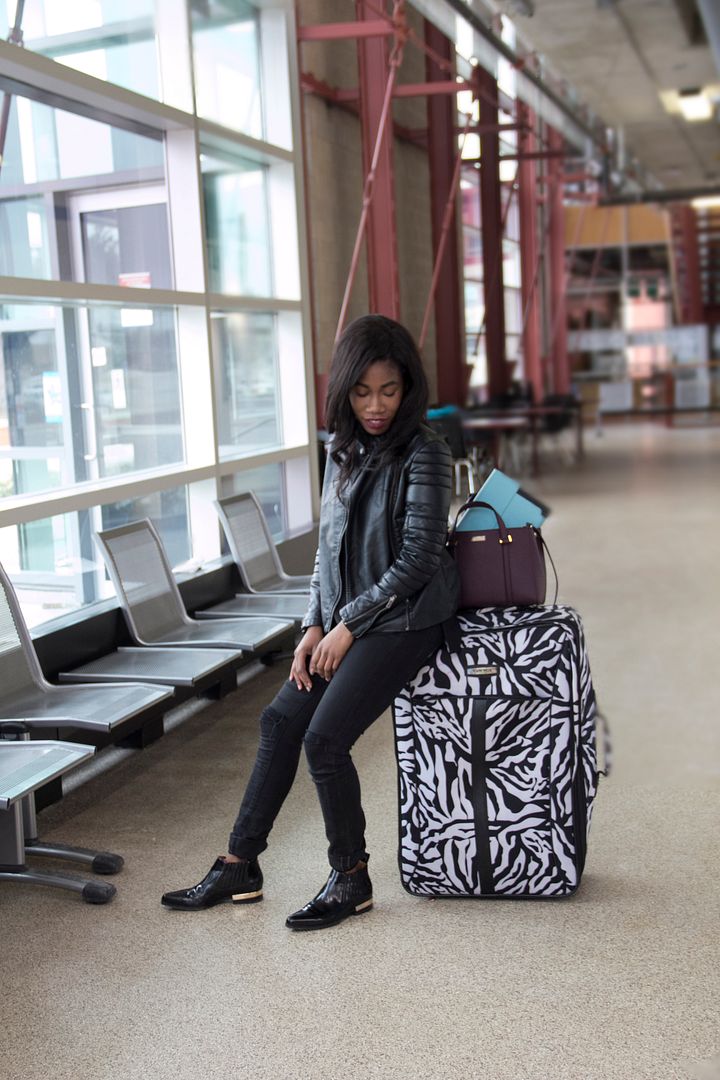 My Five Airport Fashion
1. Opt for layers: Layering allows you to take off or put on depending if the environment is hot and cold
2. If you are going to wear denim opt for a stretch denim or leggings to allow for flexibility and comfort
3. Try wearing leggings: Leggings are great because you can team them with a dress. If you get hot or land at a hot destination you can take them off and still look fabulous in your dress.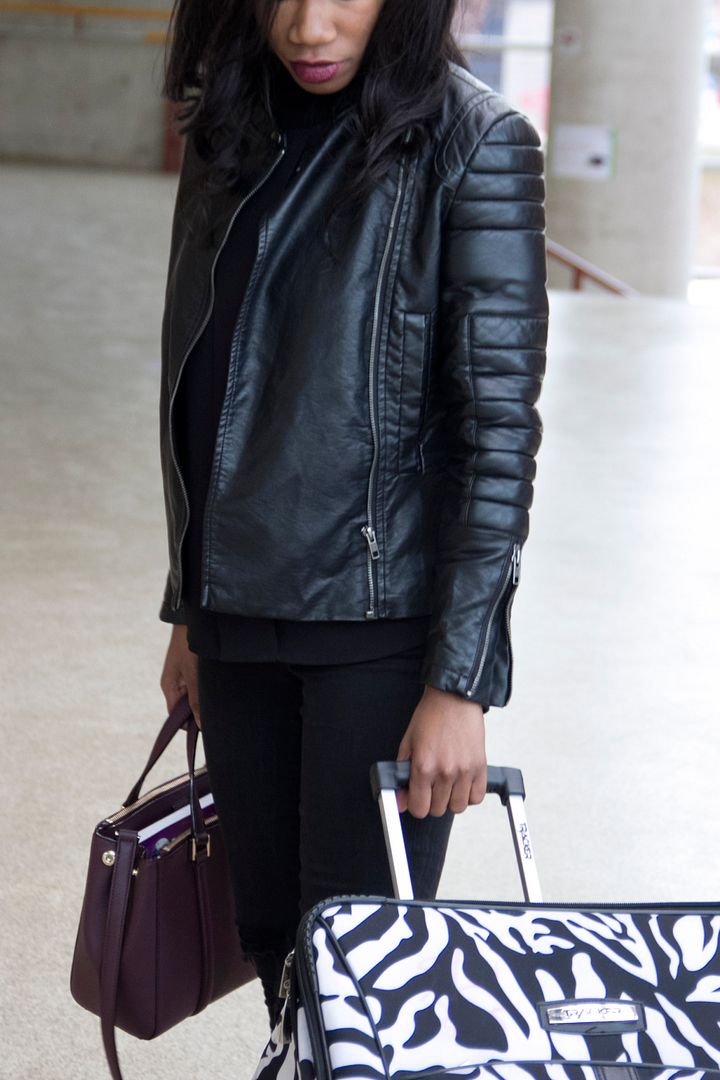 Photos by Carolina P
4. Opt for light outerwear. Leather or denim jackets work well. They allow you to layer easily and are very versatile.
5. Avoid over accessorizing and leave your expensive jewelry at home. You must keep in mind that you will be asked to remove all of them, and there is a risk that they may get misplaced.
Hope you enjoyed the post
Until Next Time
Sincerely Miss J
What are some of your airport fashion tips?
Outfit Information: Faux Jacket: Joe Fresh // Top: Thrifted // Jeans: Denim // Booties: Zara // Bag: Kate Spade
Stay Connected and follow me on social media
Google + // Twitter // Instagram