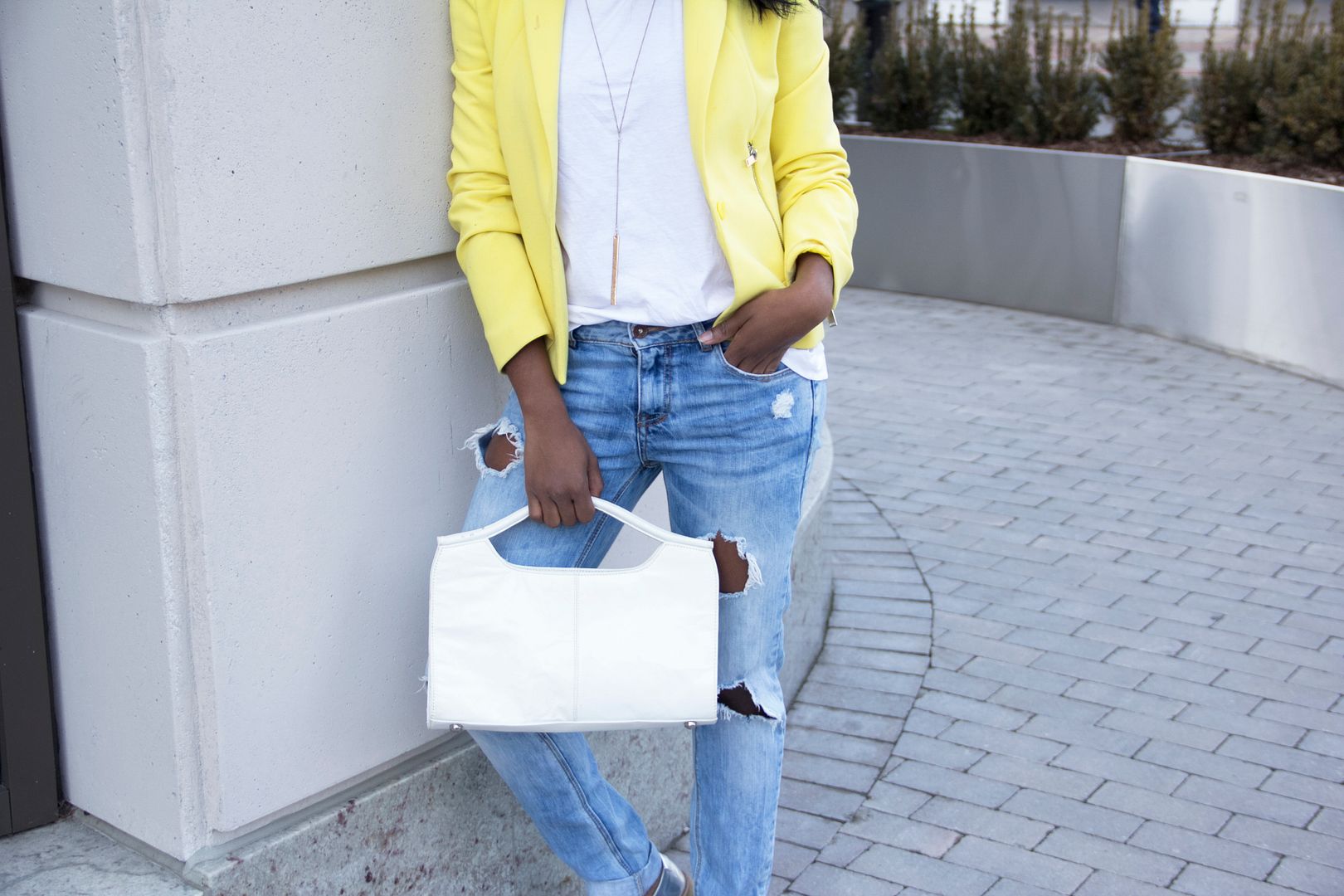 If you have been following the Sincerely Miss J blog for a long time or you've just tuned in recently, you may have noticed that I am not very big on accessories. However, when I decide to accessorize I usually gravitate toward necklaces. When I was approached by Sue from The Jewelry Box, I was immediately captivated by her minimalistic, beautiful pieces that have such meaningful messages behind them. Most of the pieces spoke of love and faith and all the pieces are handmade by Sue herself.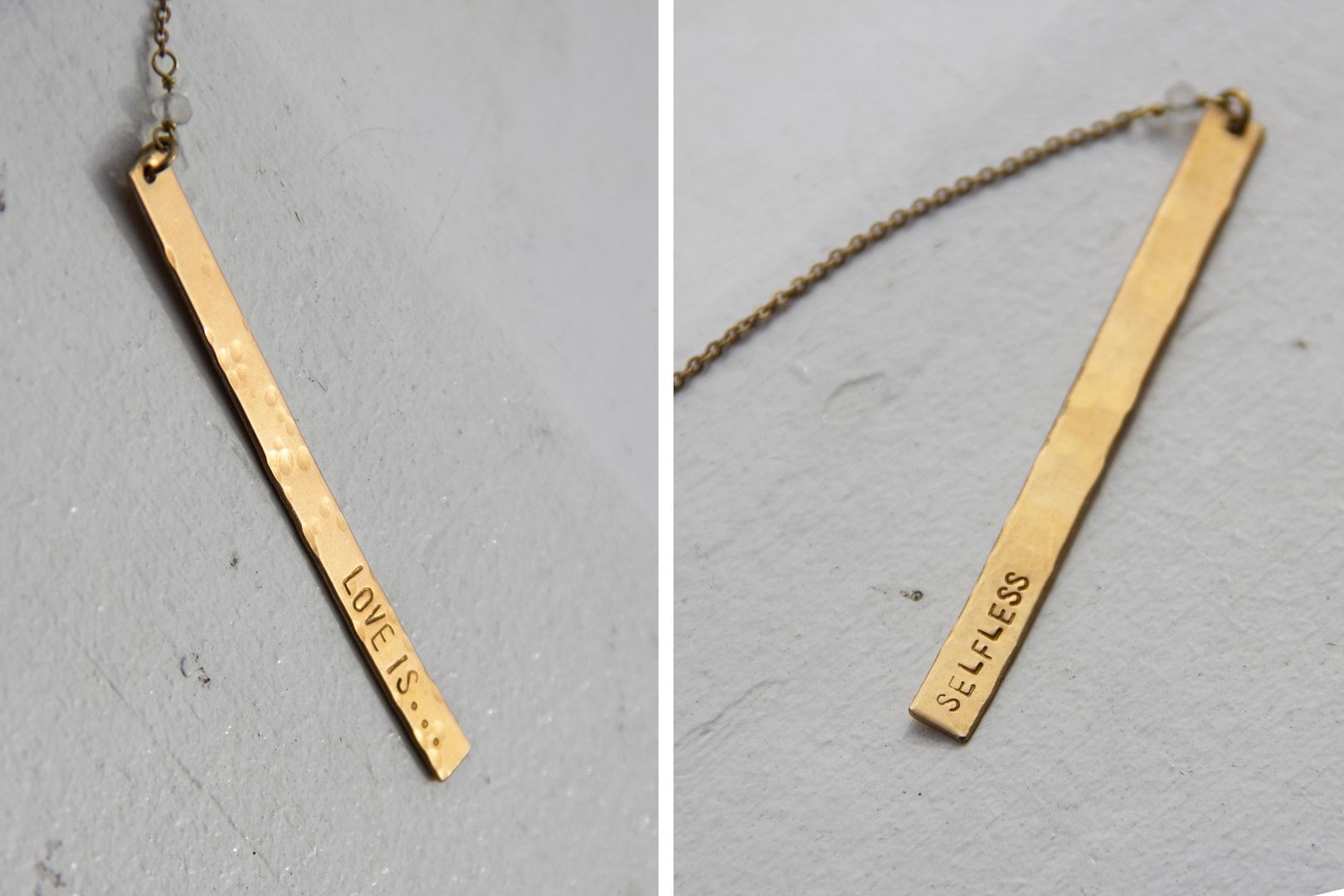 For this outfit I decided to pair one of my favourite necklaces from the collection with something bright, causal and tomboyish. I paired my extremely distressed jeans with a white t-shirt and a yellow blazer in hopesthat spring is just around the corner.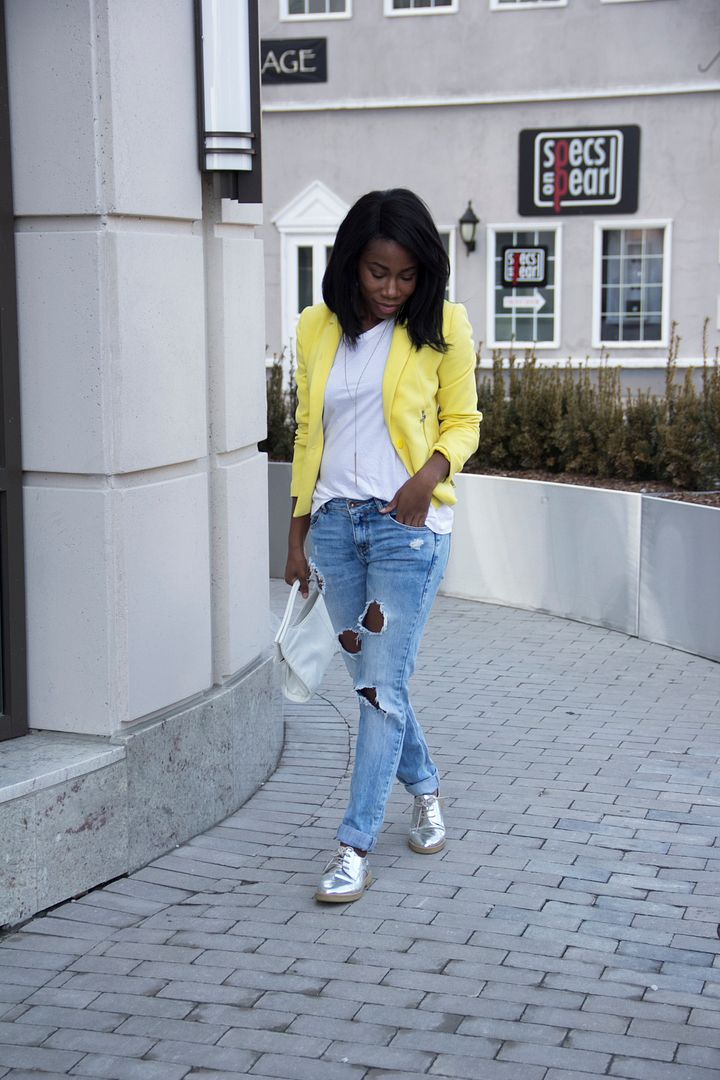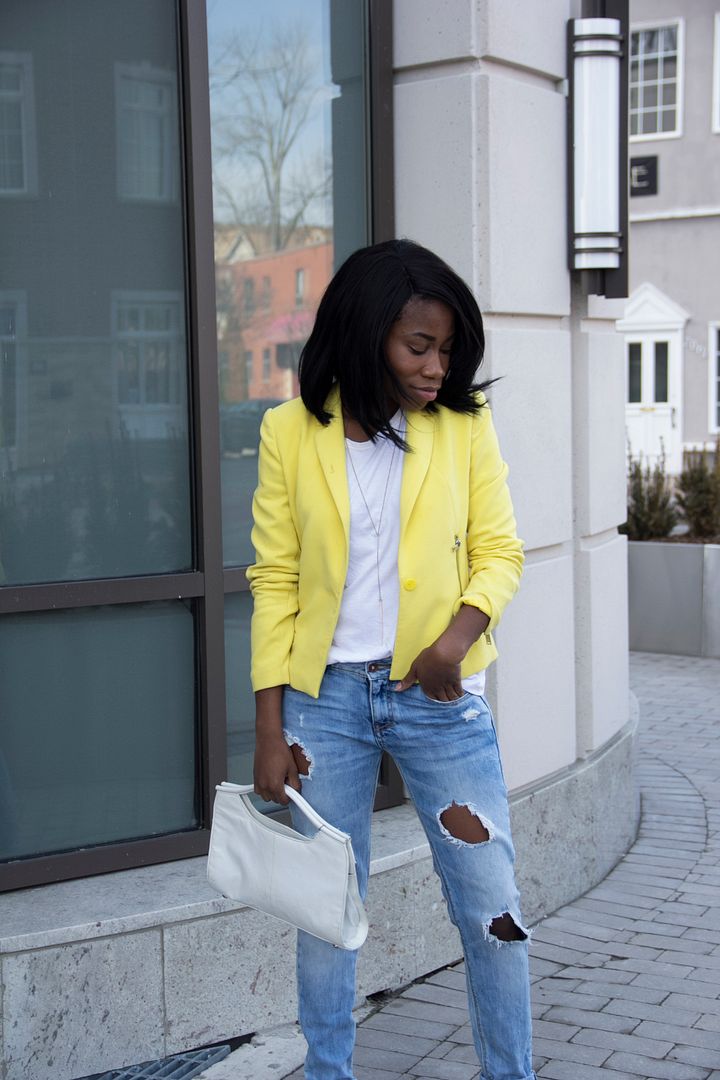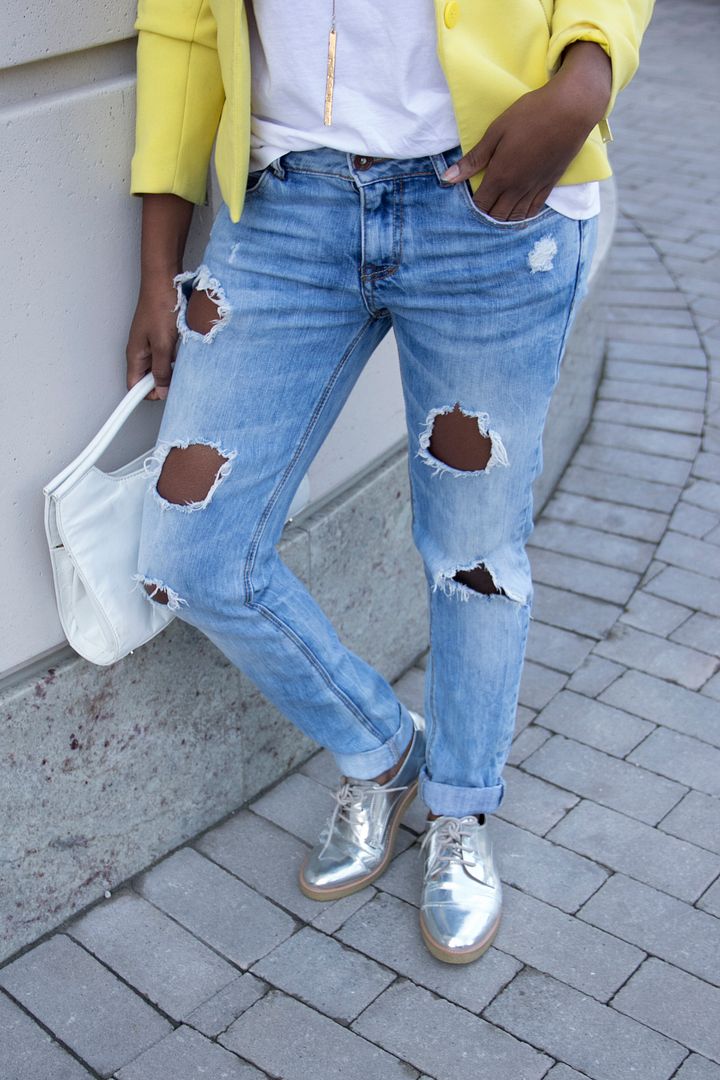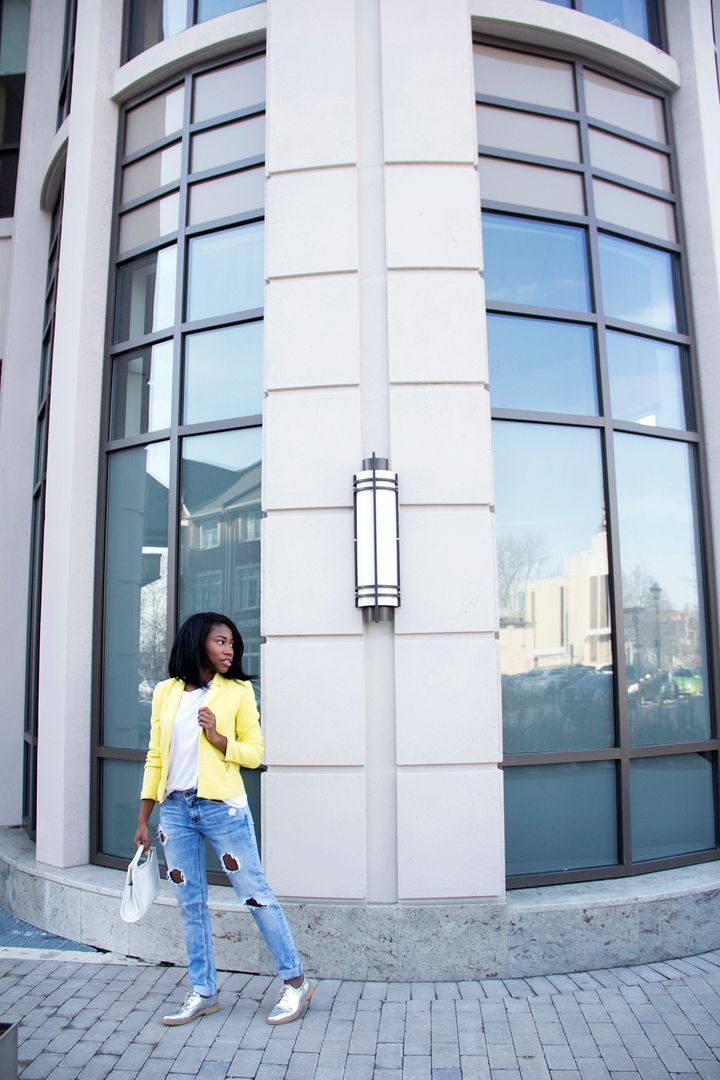 The word love is a powerful word that holds different meanings to different people. I chose the long brass lariat necklace that has a 3″ bar with a hand stamped word on both sides. I chose the 'love is…' necklace and chose to customize it with the word "selfless" on the back. This has a very deep meaning to me and is one of the truest meanings of the word love for me. As I wear it, it professes that one of the key aspects of love is being selfless and I am fortunate in being able to perform selfless acts for those that I care about and love. All of the pieces at The Jewelry Box can be customized. This piece, although dainty and delicate is durable and has not tarnishedeven though I wear itfrequency.
Check out The Jewelry Box for some really unique jewelry that will add deep meaning to you every time you put it on.

Hope you enjoyed the post
Until Next Time,
Sincerely Miss J
What does love mean to you?
Outfit Information: Blazer, Jeans, Shoes: Zara // T-Shirt: Urban Planet // Bag: Unknown (Mother's) // Necklace: c/o The Jewelry Box, find it here
Stay Connected and Follow Me on Social Media
Google + // Twitter // Instagram