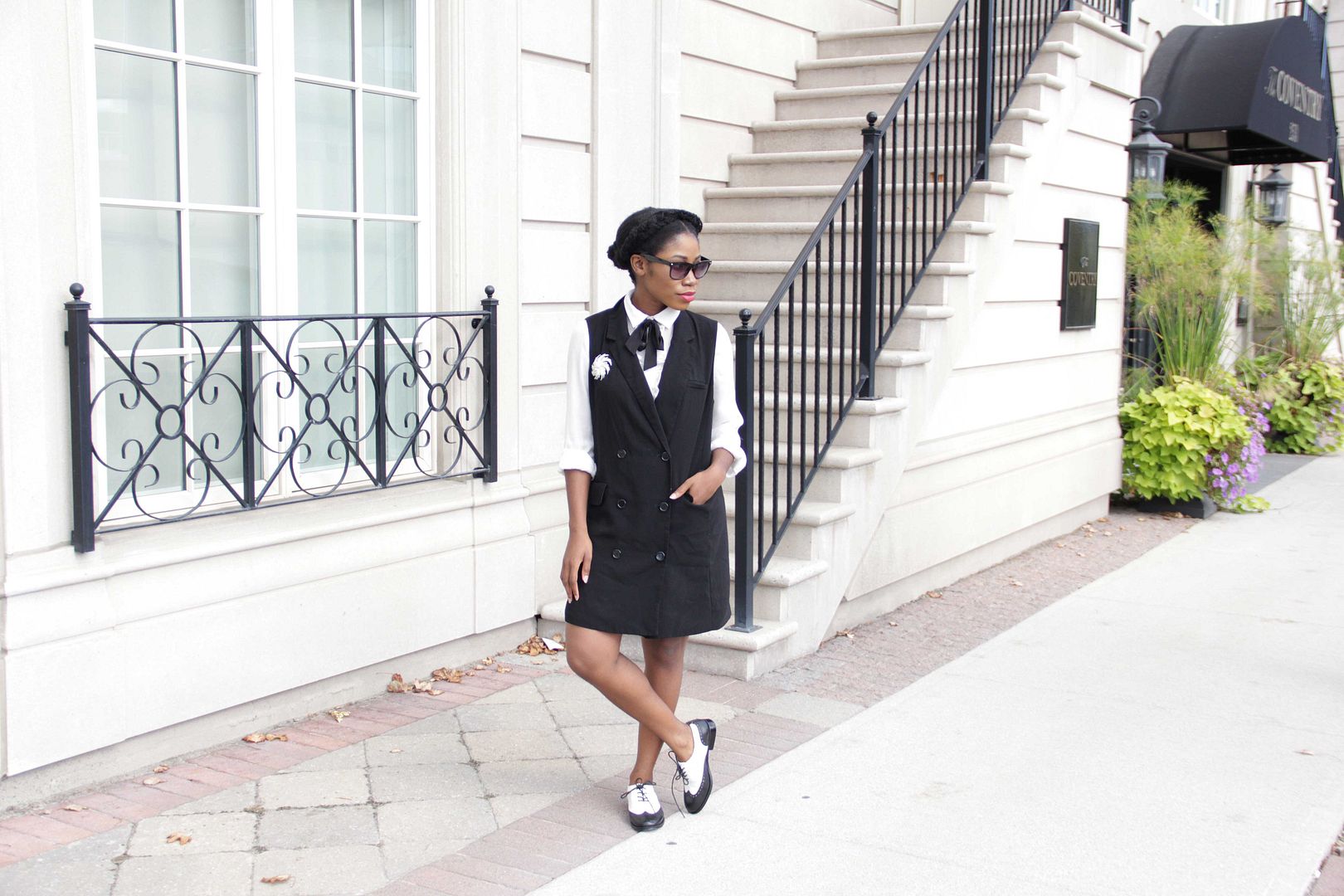 My style is very eclectic and varies depending on
my current life situation and my mood. One word that one probably wouldn't use
to describe my style is "dainty". I love tailored pieces and sprinkling touches of masculine elements into my wardrobe.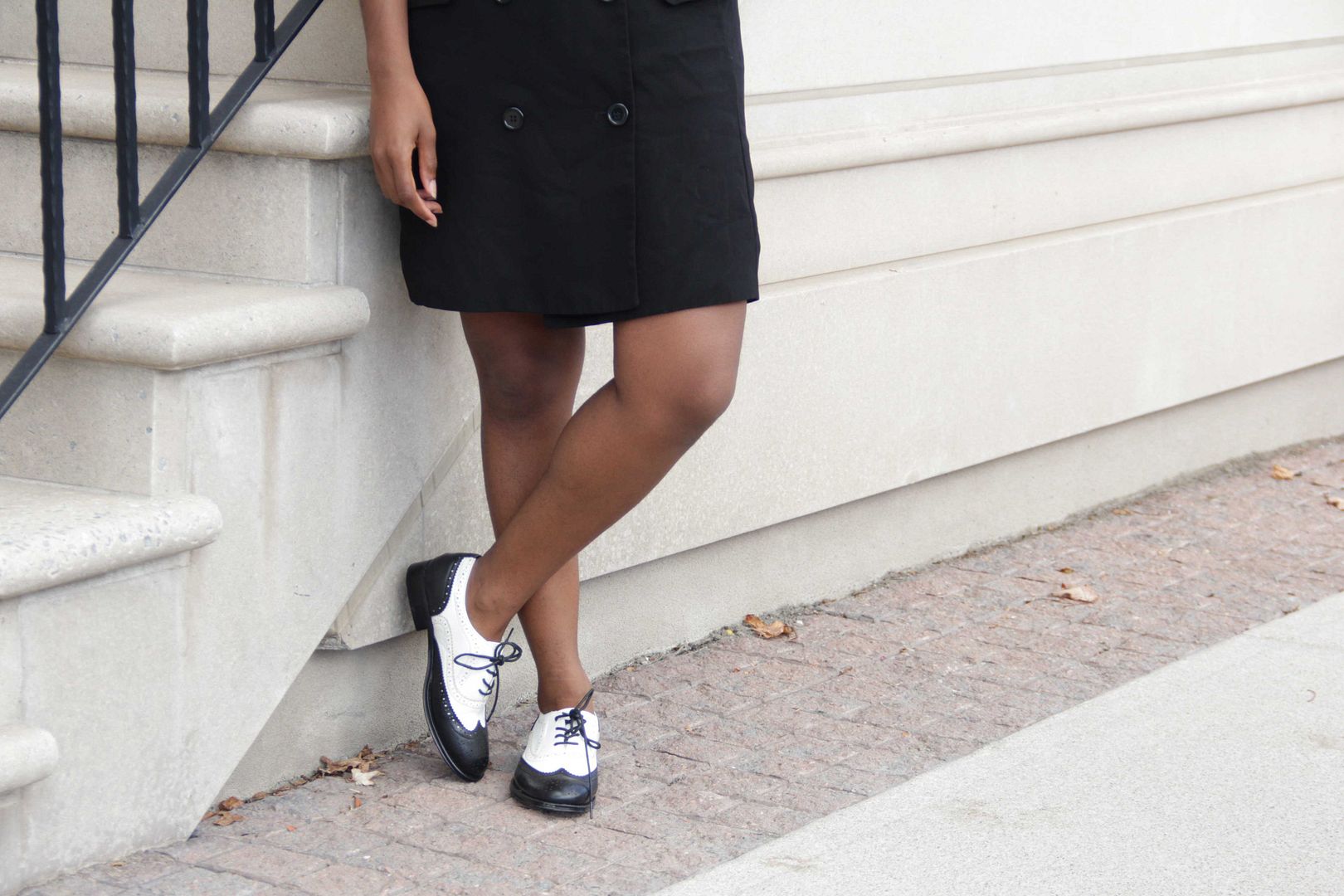 The combination
of mixing both masculine and feminine elements into women's fashion can yield something sophisticated, chic,
pretty and edgy. Although it may go
against the conventional view of what is considered "pretty" female fashion.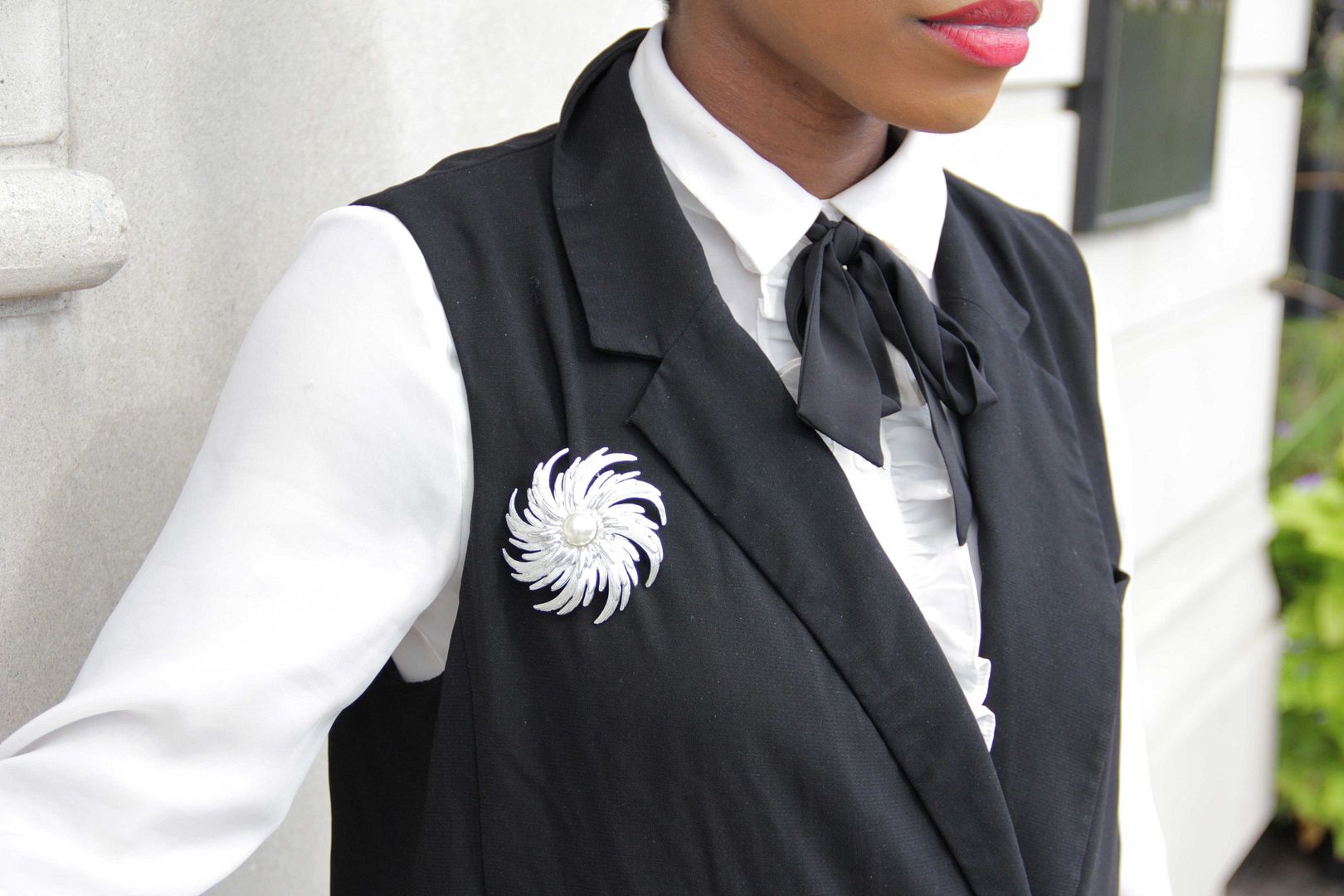 The shoes were the starting point of this
outfit, when I found these shoes I knew I had to have them. I also knew I would
use them regularly.
I paired the shoes with this vest dress and a white collared shirt to come up with this monochromatic look. The key to successfully incorporating more masculine elements into your wardrobe is keeping it simple by minimalizing accessories and opting for more tailored pieces.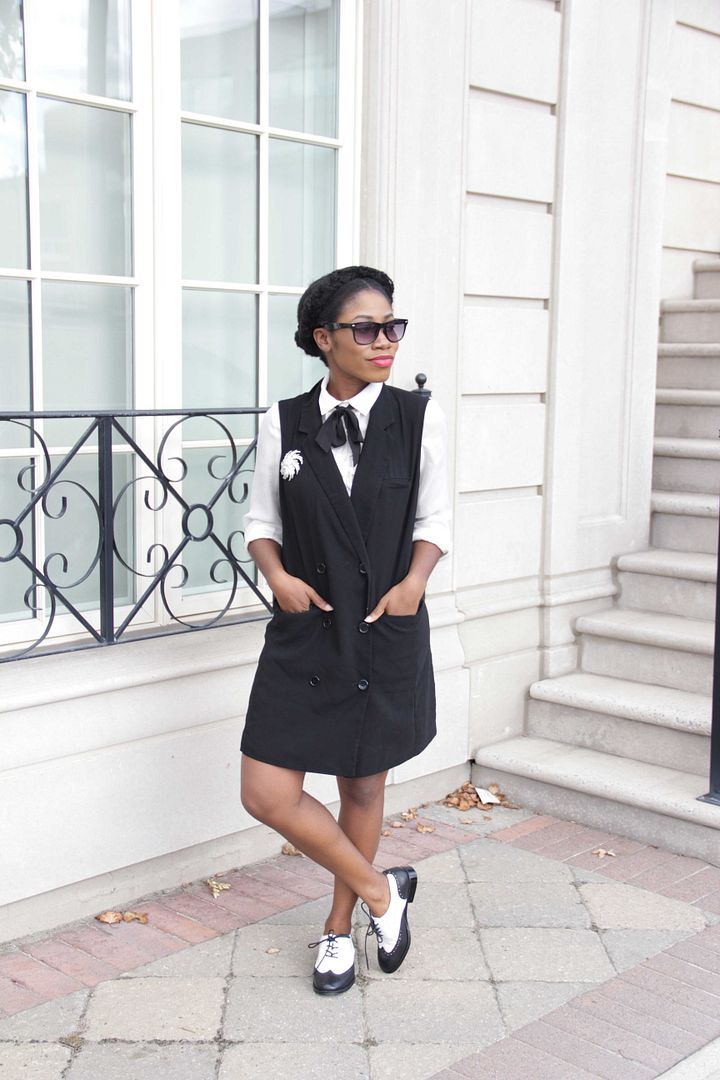 Hope you enjoyed the post
Until Next Time,
Sincerely Miss J
Outfit Information: Vest: Forever 21 // Shoes: Winners // Brooch: Thrifted
How do you incorporate masculine elements into your wardrobe?
Stay connected and follow me on social media
Google + // Twitter // Instagram