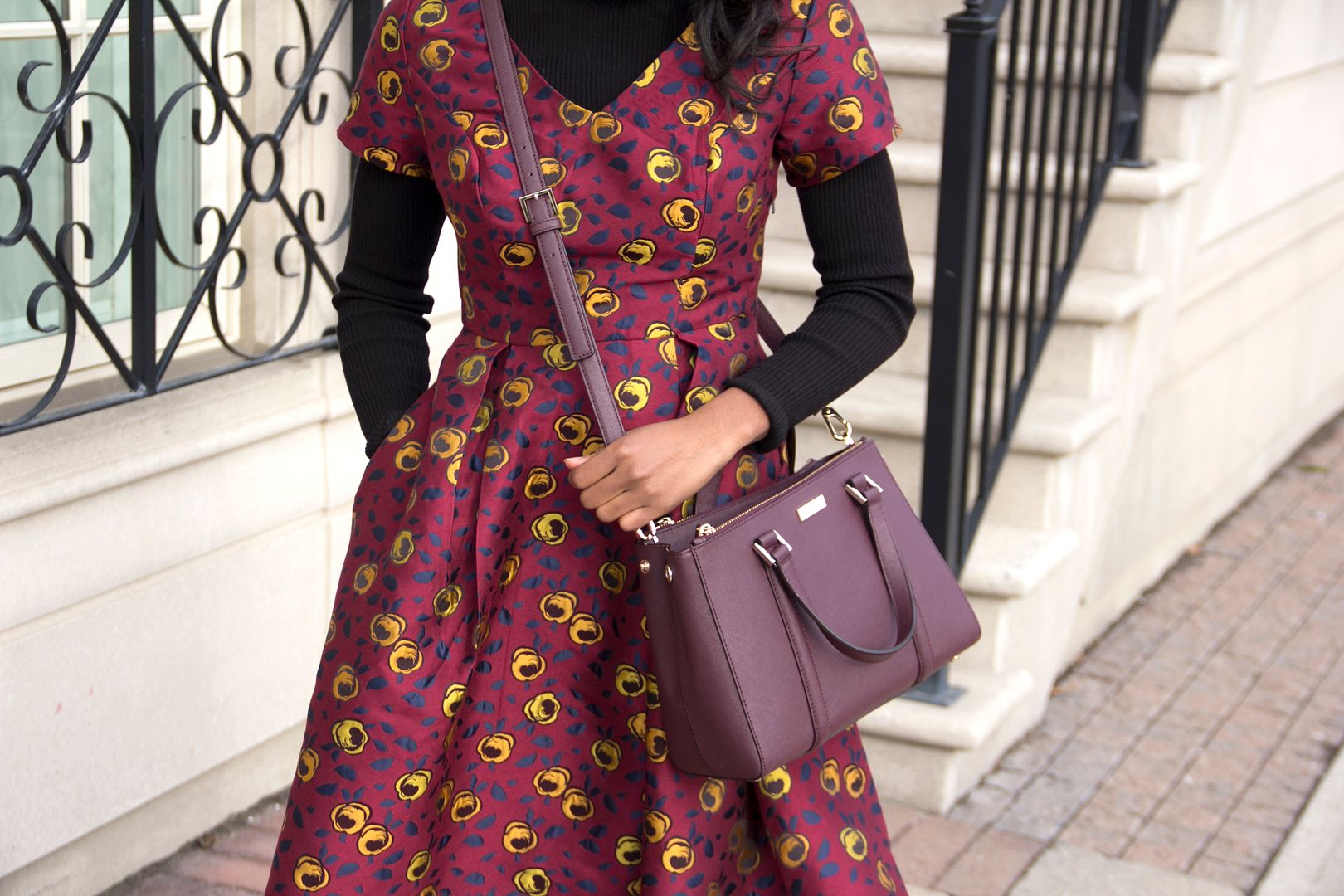 It's been a while since I've written a blog post, and that was not at all my intention. Unfortunately, I came down with a stomach flu and have been out of commission for several days. However, I am feeling a bit better and slowly but surely getting back into the swing of things.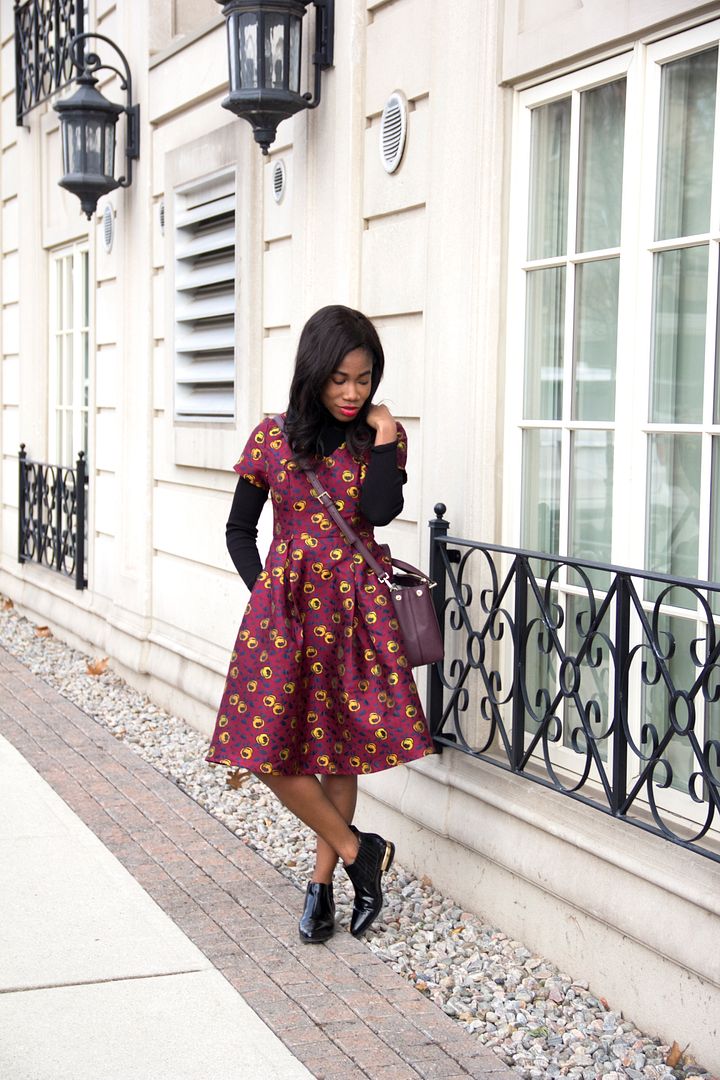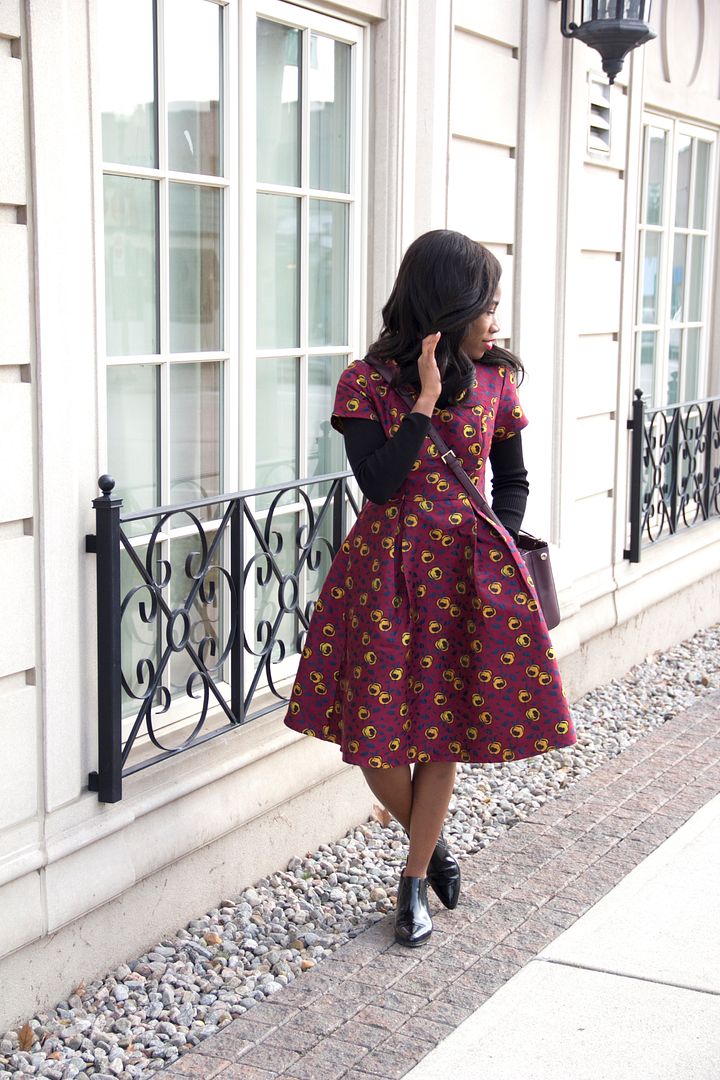 Today's post features this gorgeous eshakti floral jacquard dress. This is my second time wearing one of their pieces on the blog and information about their customization services can be found in this past post, here.
I decided to go with this fit and flare dress that I customized to hit below my knee instead of above my knee. Although, I am only 5'2 1/2, I find this length extremely flattering and comfortable, oppose to overwhelming my short stature.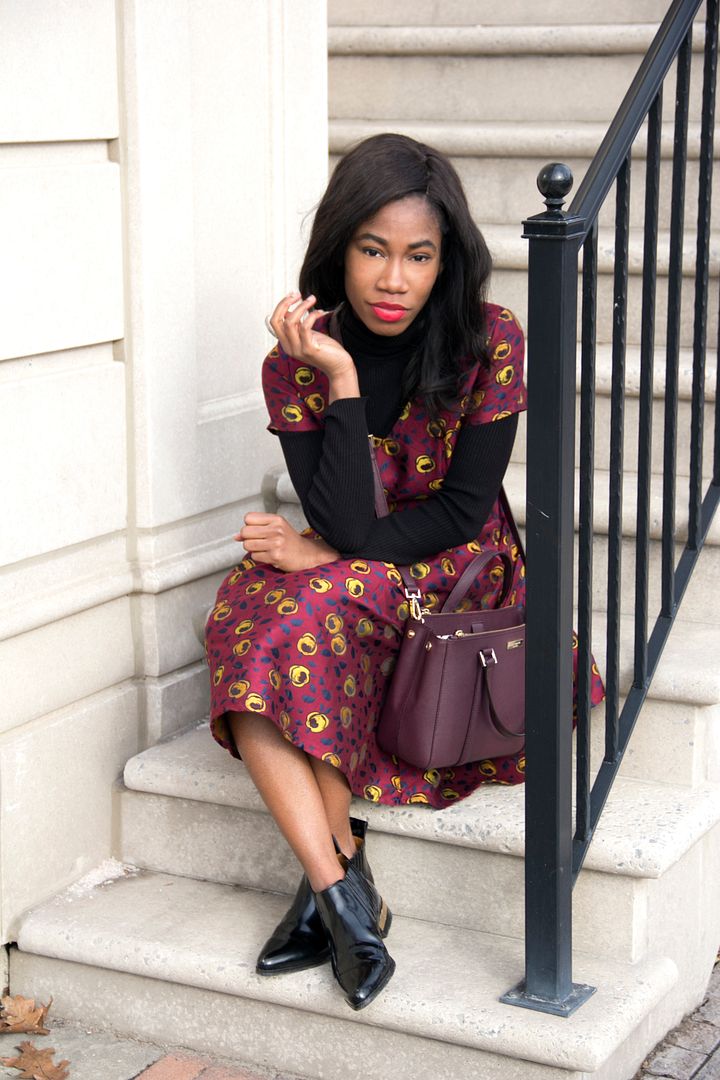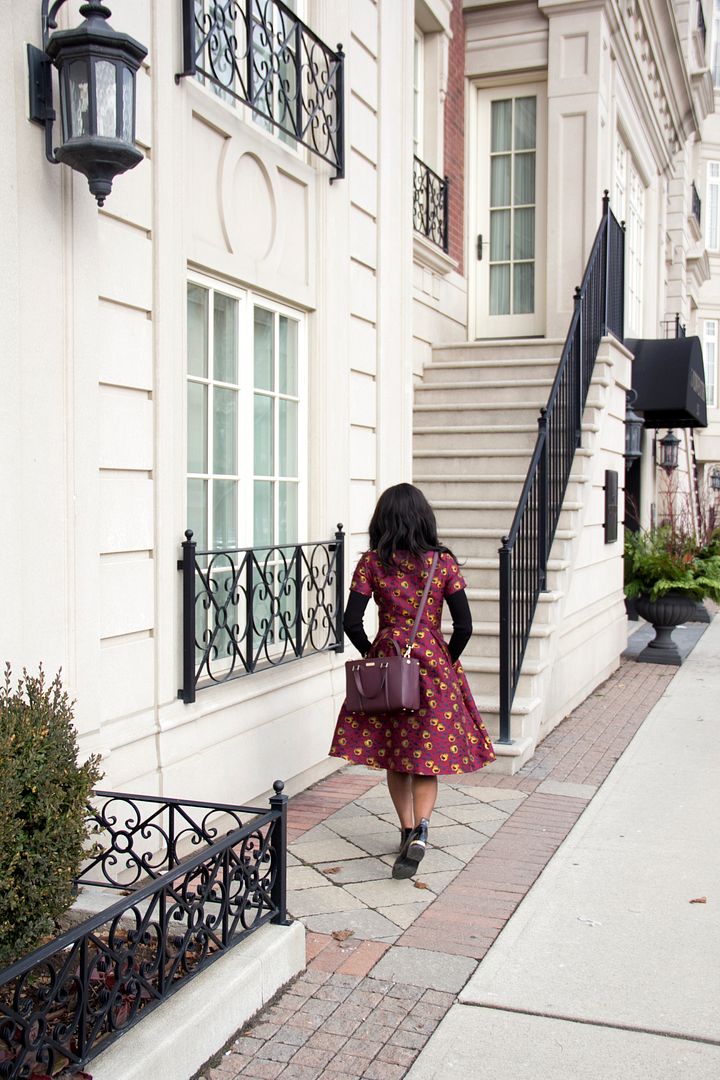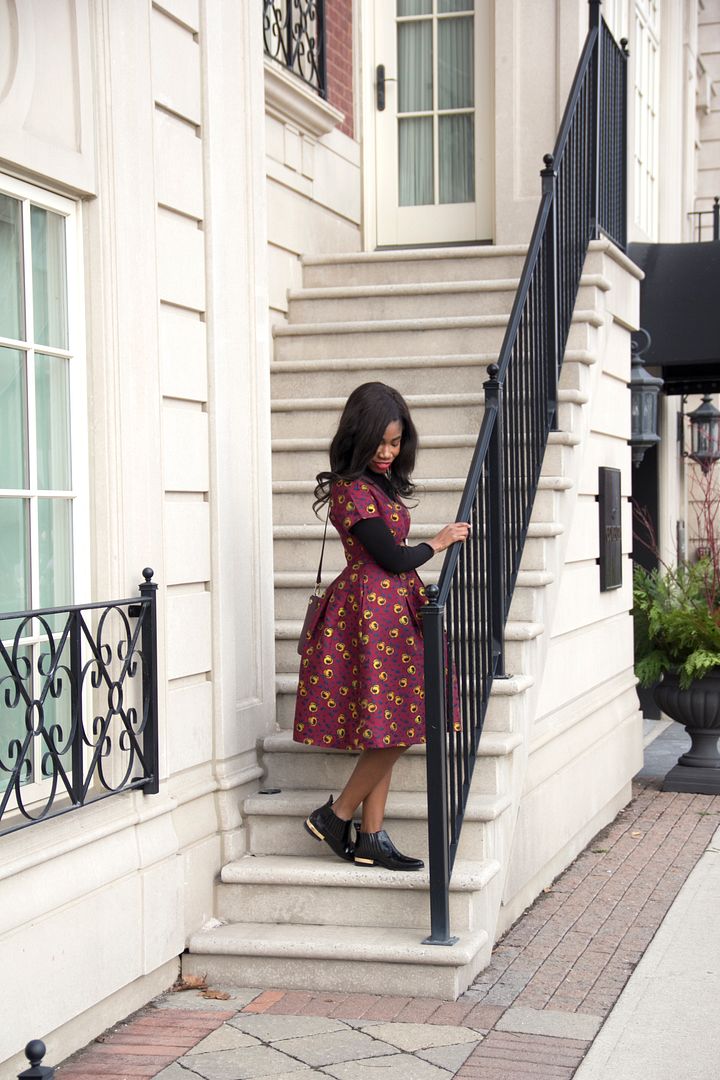 Photos by: Carolina P

It was extremely cold out so I decided to pair the dress with a turtle neck and booties. I have a love/ hate relationship with leggings or tights and really prefer not wear to them. However, the dress can easily be paired with black or burgundy tights to keep warm.
Hope you enjoyed the post
Until Next Time,
Sincerely Miss J
How would you wear this dress?
Outfit Information: Turtle Neck: Siren's // Dress: c/o eshakti: here, similar here // Booties: Zara // Bag: Kate Spade
Stay Connected and follow me on social media
Google + // Twitter // Instagram