One of the biggest challenges I have with blogging here in Toronto is the cold weather. The main issue is trying to keep warm and weather appropriate but still look decent and stylish. Therefore, some of my favorite investment pieces in colder weather are jackets and coats. I instantly fell in love with this jacket because of the color, the cut, and faux leather detailing.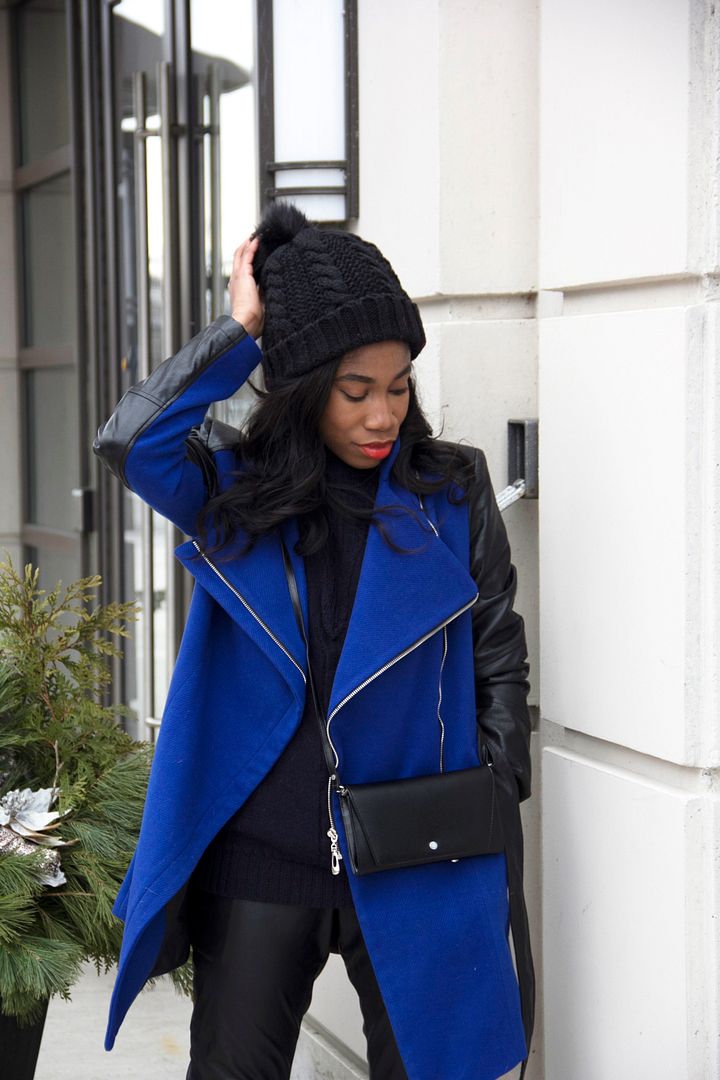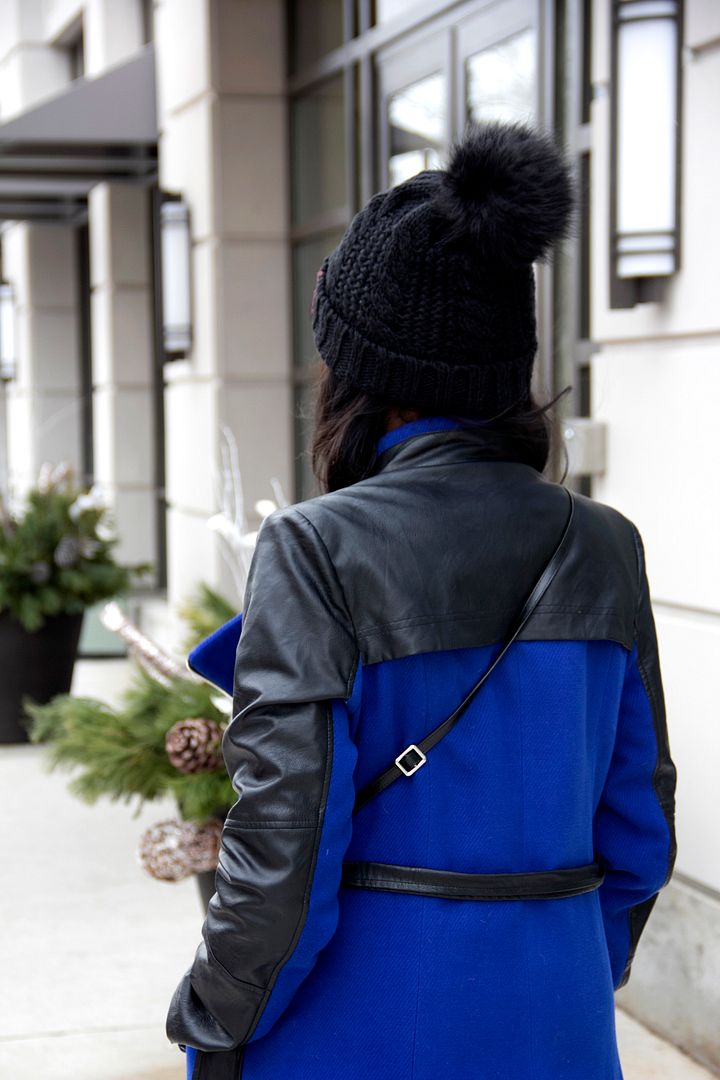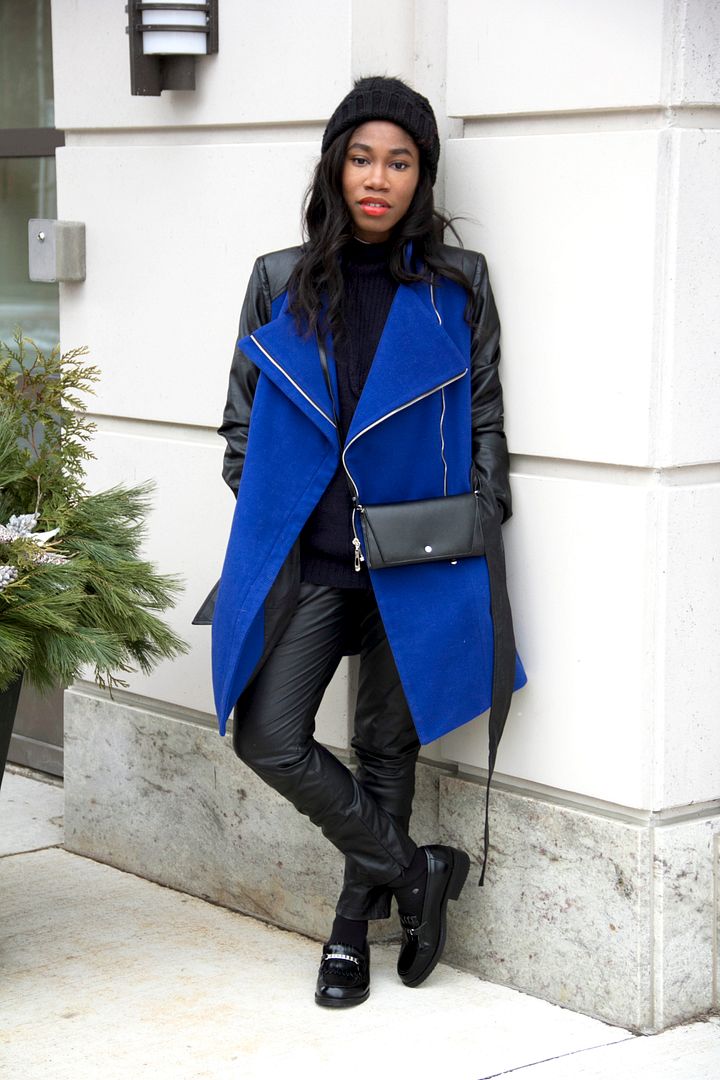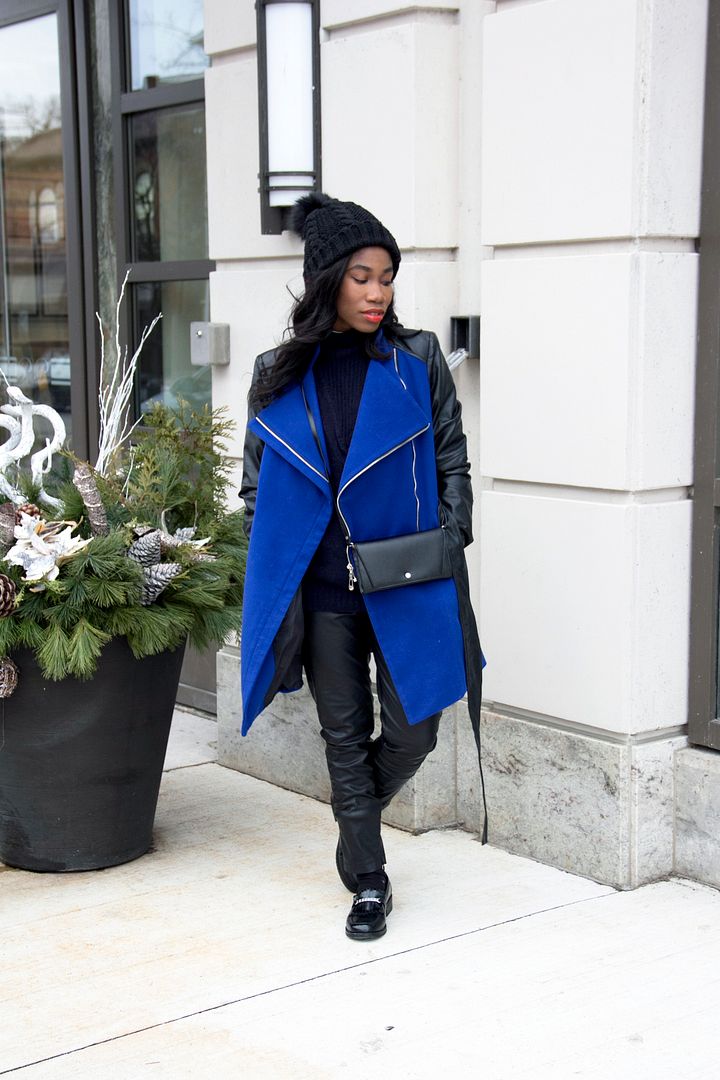 Photos by: Carolina P
I decided to continue the leather-like theme by pairing it with these faux leather trousers to give it a causal and edgier look.
Hope you enjoyed the post
Until Next Time,
Sincerely Miss J
What are your go to items for keeping you stylish and warm during the winter?
Outfit
Information: Sweater: Thrifted // Jacket: Thrifted // Faux leather
trousers: Thrifted // Shoes: Thrifted // Bag: Danier // Hat: Blue Notes
Stay Connected and follow me on social media
Google + // Twitter // Instagram