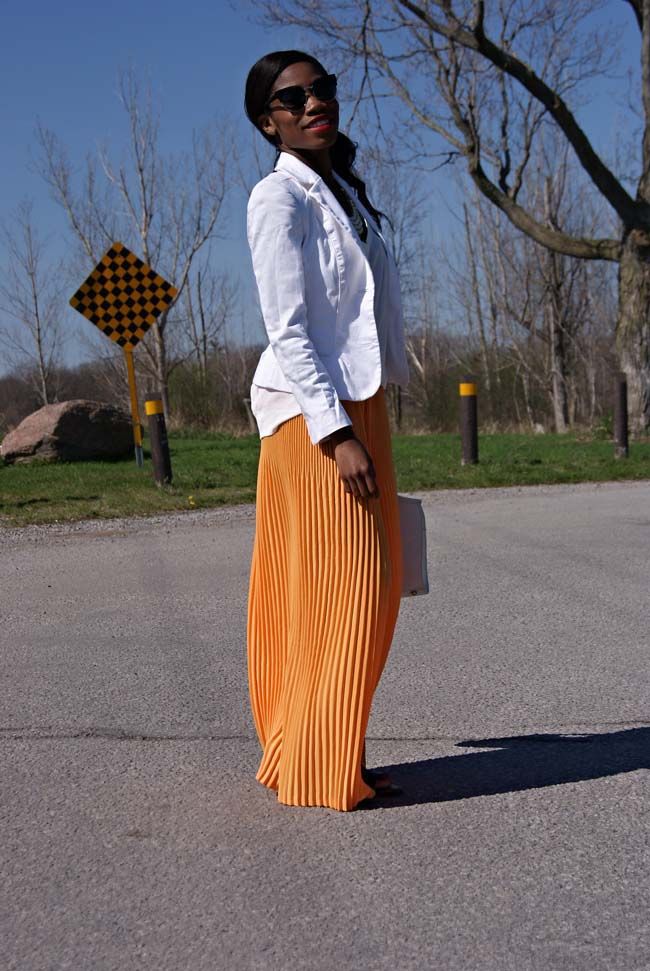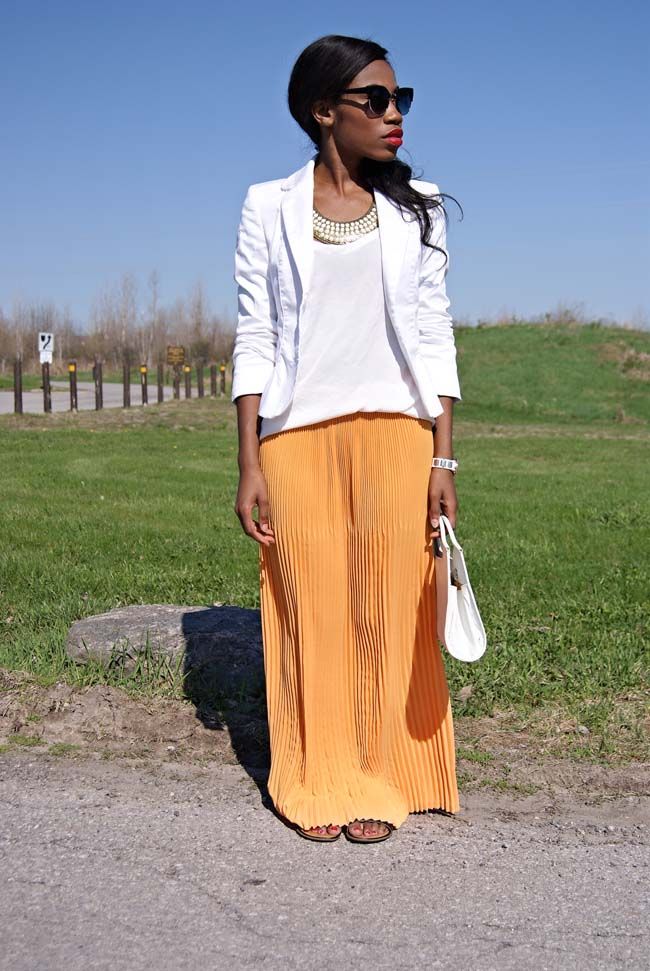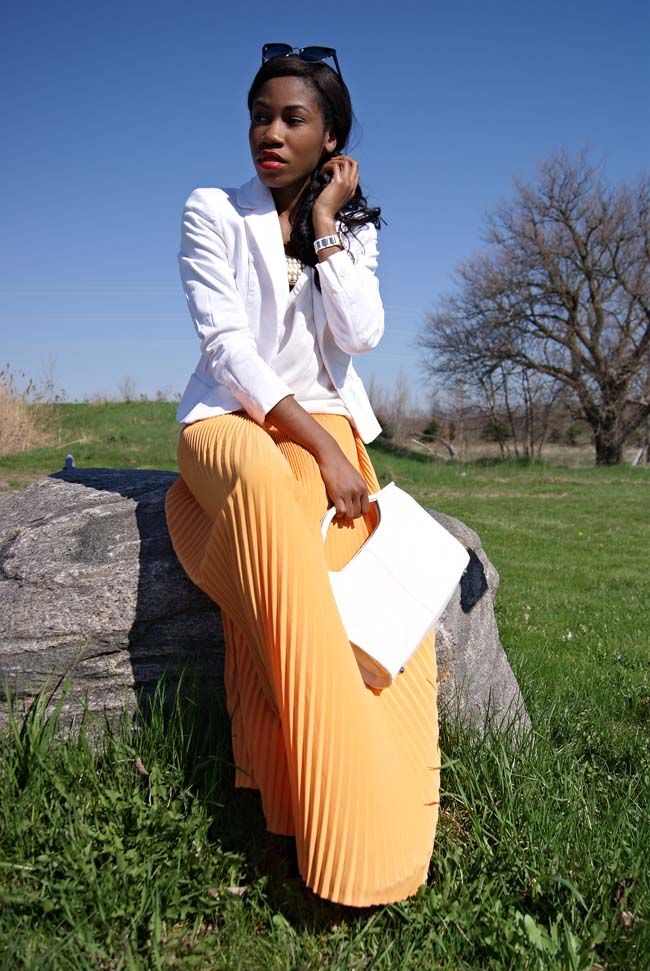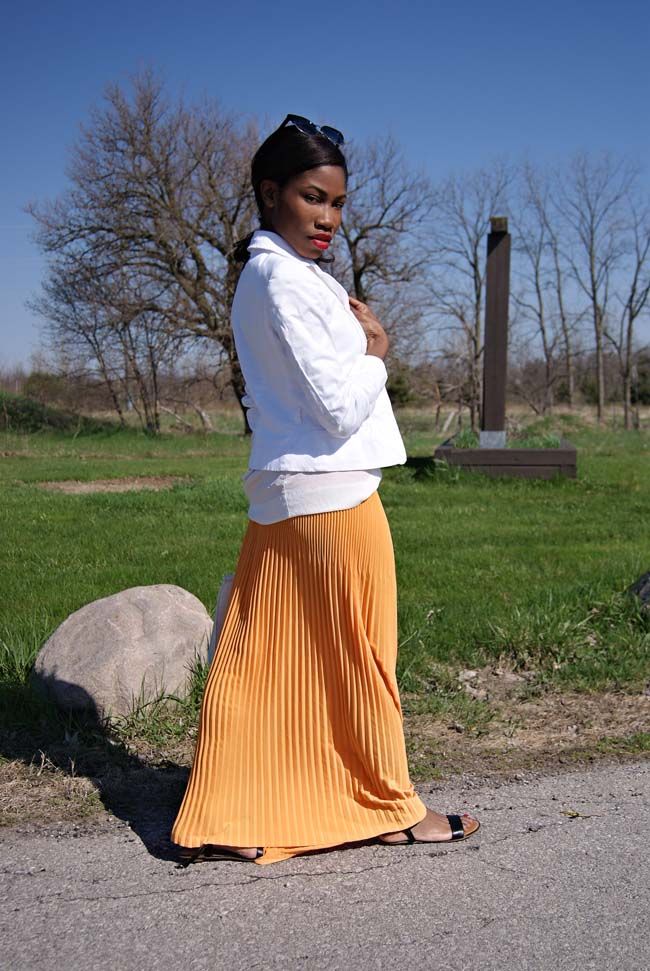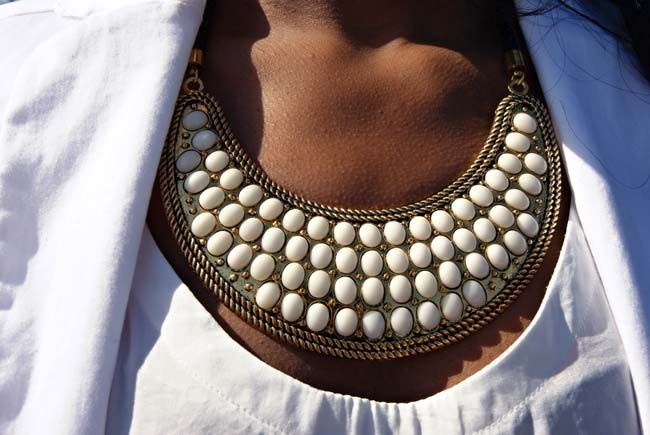 A hint of sunshine is exactly what I was thinking when I picked up this beautiful bright maxi skirt. With the onset of warmer temperatures, the sun shining, and the leaves on the trees coming back to life, it almost seemed like a waste to revert back to a neutral palette all Spring and Summer long. There are three items in my closet that are essential: black leather jackets, blazers and maxi skirts. I first announced my love for maxi skirts in this past post, here. Due to their versatility, comfort, modesty, freedom, and not having to worry about silky smooth legs all the time, I've come to love them. The interesting thing about this one is not only the colour but the two different types of pleats, from small at the top, making it fitted to larger at the bottom, making the skirt flare out a bit more.
I hope everyone enjoyed their Mother's Day, and I'm wishing all the beautiful mothers and future mothers a happy belated Mother's Day.
Now that Spring has sprung, what's your go to item?
Hope you enjoyed the post, until next time
Sincerely Miss J
Outfit Information:
Blazer: Thrifted
Shirt: Zara (old)
Maxi Skirt: Thrifted
Bag: Mother's
Sunglasses: Sister's
Necklace: China Town
Let's Stay Connected