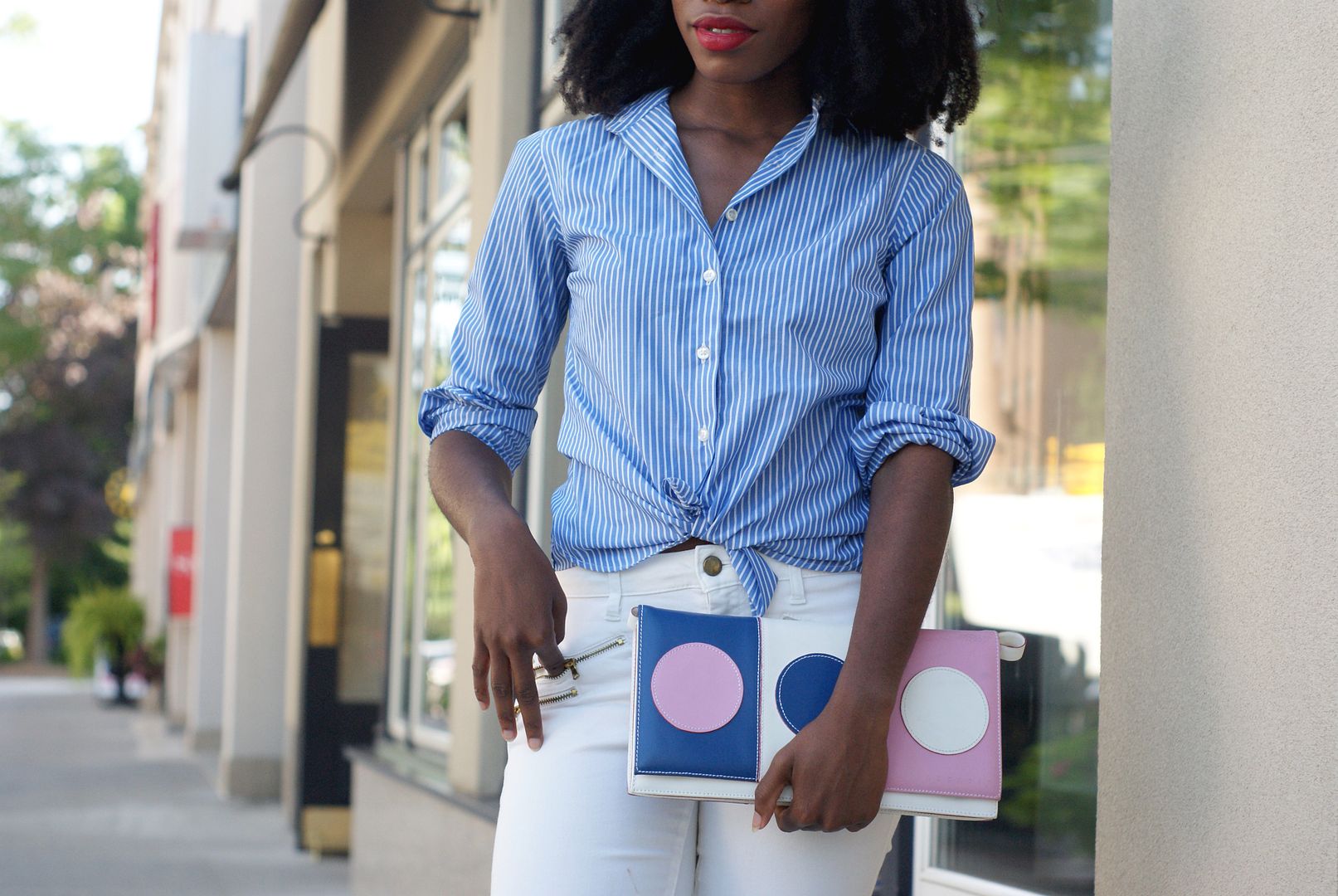 In all honesty I was not going to publish this post. I thought "this is such a boring outfit combination, and it's only a running around doing errands in an outfit I threw together".
Then it dawned on me, I'm not always dressed up or in heels in a post worthy outfit. I have my baseline style for work and play. I also have my off duty periods where I go to the movies, go for causal lunches or go to the grocery store with no calculated thought to what I'm wearing. So, I thought why not share one of those moments with you today.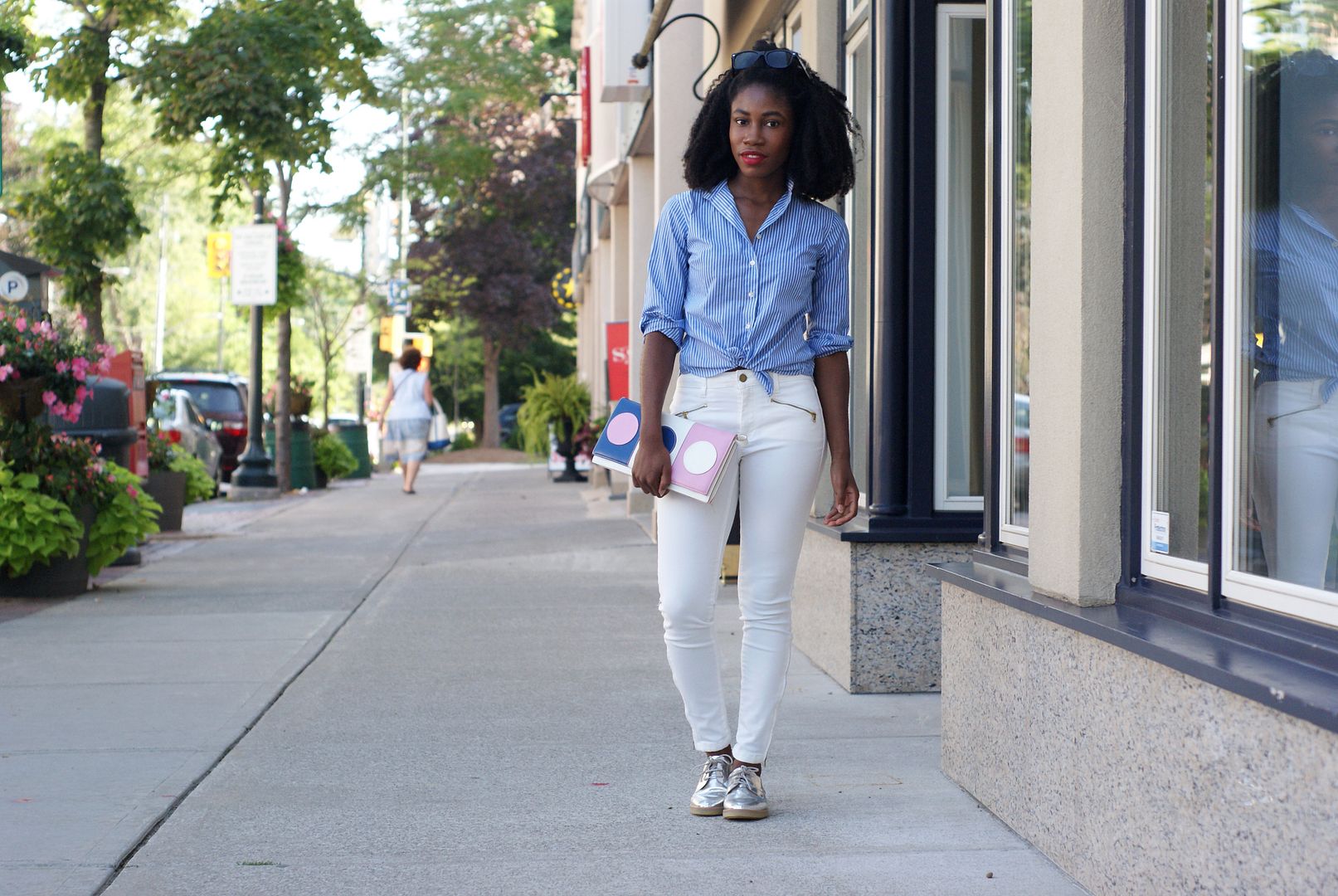 I actually finished shooting another look, and changed to do stuff for my parents. I opted for white pants, a dress shirt and my silver shoes. In hopes to cling to the summer.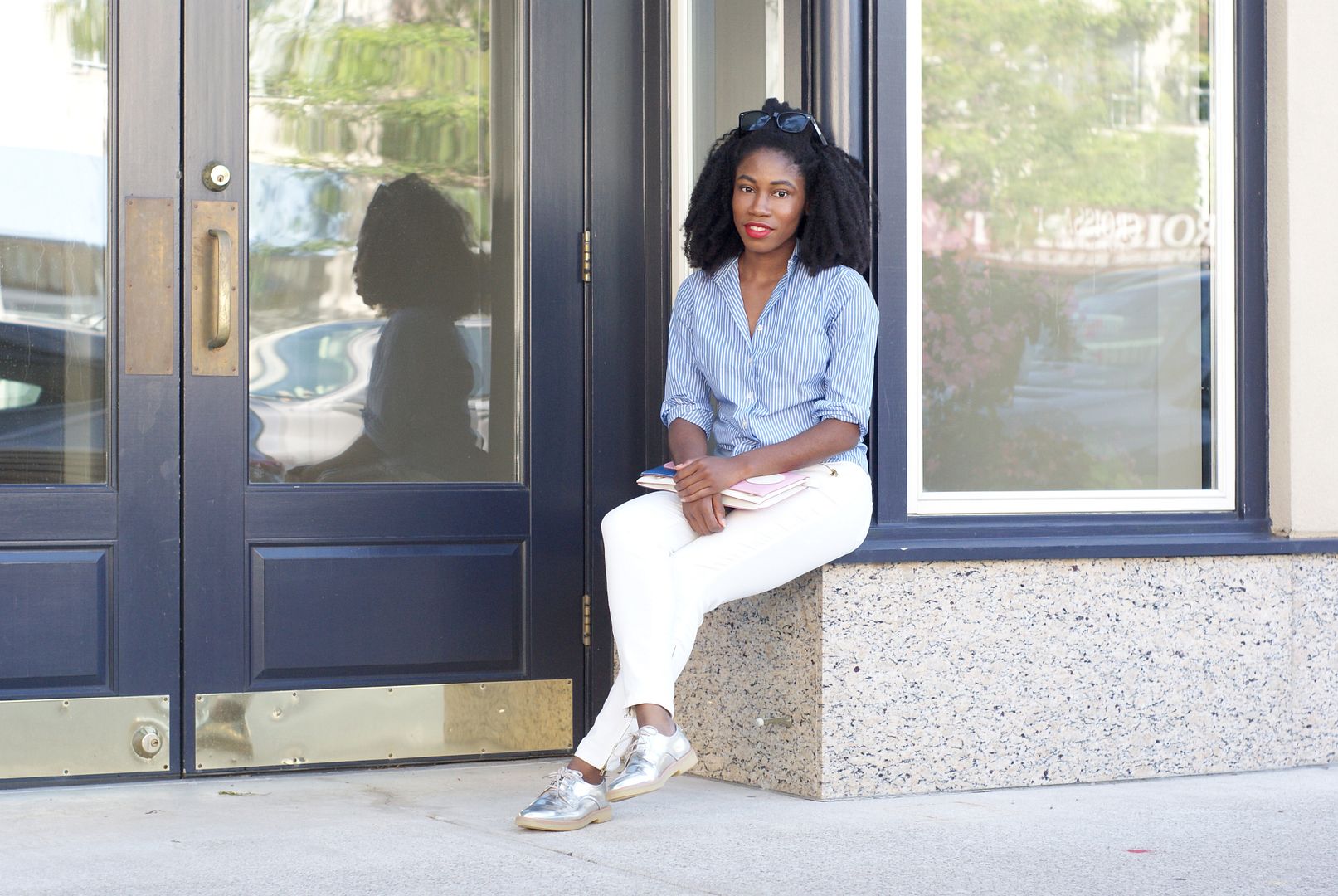 I've been really rethinking the whole blogging thing and find myself so restless. I get so many questions on what direction I want to take the blog, and what is my end result. My answer is usual "I have no idea". Now I have come to a cross road and "I have no idea" will not fly anymore. So, many ideas are running around my head, and I think I maybe closer to that direction.
Stay Tuned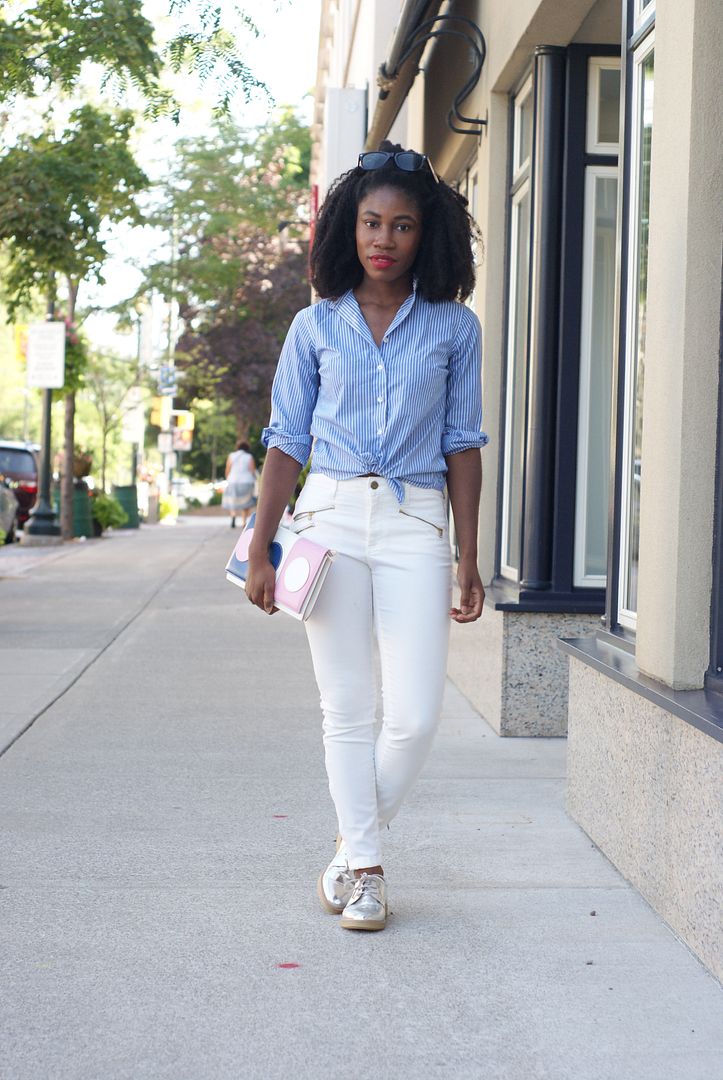 Photo by Clover D
Hoped you enjoyed the post
Until Next Time,
Sincerely Miss J
What does your off duty style consistent of? What do you wear when you need to be causal?
Outfit Information: Blouse: Thrifted // Pants: Zara // Shoes: Zara // Mother's Clutch
Make sure you stay Connected
Google + // Twitter // Instagram