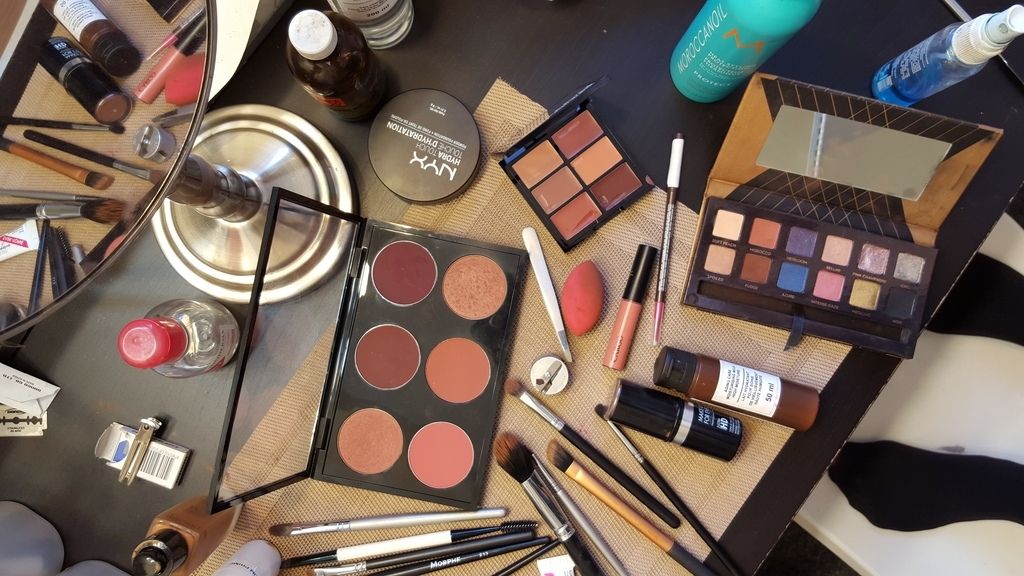 In all honesty I am no expert when it comes to applying makeup. So when it comes to doing that for a special occasion I leave it to the experts. However, in this day and age where everyone seems to fancy themselves as a makeup artist, finding the right one for your needs is not always easy. When seeking a makeup artist for your special occasions here are 5 tips I have to help guide you in your decision making.
1. RESEARCH
Information is readily available and at your finger tips today. Don't be shy to ask for references and a portfolio of some sort from the makeup artist you are considering. Makeup artists who are proud of their work will gladly share images and often times even connect you with past clients. Also, don't be afraid to ask family, friends, and others for personal recommendations for someone they have used in the past.
2. CONTRACTS
This one protects both the artist and the client. Ask for a contract or a document detailing expectations and limitations. This is key if you are planning to hire a makeup artist for your wedding or a larger event.
3. TRIAL
Request a trial if they don't explicitly state that they offer one. This can come with a cost but it gives you an idea of how your makeup artist works and if you are a good fit for each other. You have to be comfortable with them and love their work. Do not settle especially with important life events. A trial run will give you an accurate idea of how their work looks in person.
4. DIVERSITY
It is crucial to make sure your makeup artist of choice can work with or has worked with clients with your complexion, your skin type or with any unique skin issues you may have. You don't want to be a 'practice run' for your makeup artist.
5.HYGIENE
There are certain precautions an makeup artist will take to ensure there is no cross contamination during the application process. Do they blow off excess product from brushes? Are they applying the lip gloss on your lips with a disposable applicator? Ask questions! You are at risk for skin infections and more if proper care is not used in cleaning, storing and applying the products.
It was not easy for me to strip down to show a before picture but after I got my makeup done I felt like a million bucks such as you should. I met my makeup artist Martha through a recommendation and could not be happier. She is located in Toronto and you can find more of her work here @marthak_makeup.
Hoped you enjoyed the post
A huge shout out to Shubila, the behind the scene girl to the blog for her research and finding you the best tips
Until Next Time
Sincerely Miss J
What are some of your tips when choosing your makeup artist?
Stay Connected